Talk about an epic pre-wedding photoshoot, this one will top the charts! Angel and Ryan booked a pre-wedding photoshoot at New Zealand and all was going well until dark clouds started appearing. And we don't mean rainy dark clouds, it was SERIOUSLY DARK, like the apocalypse was happening right there and then.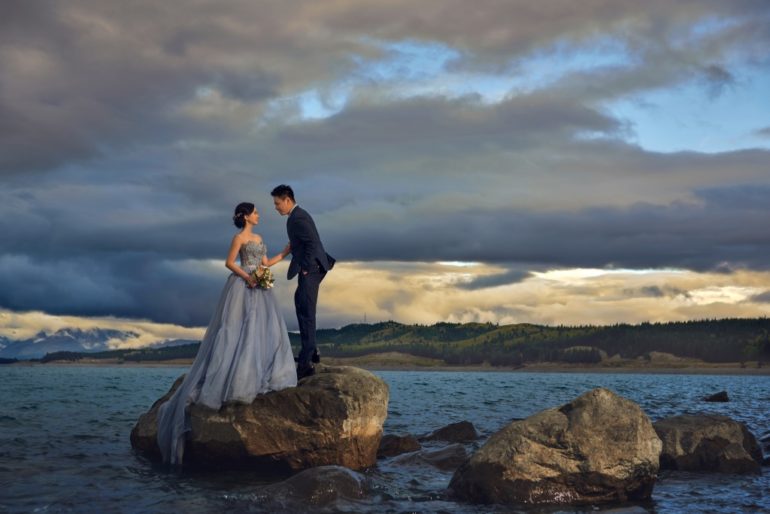 It was a worrying sign as natural lighting was so important to taking excellent photos. But we remained positive and carried on with the shoot, adopting a darker and more mysterious theme.
You know how they say light always come after darkness? We have never seen it quite so literally until this photoshoot session. A short while after the apocalypse, the most stunning sun rays started penetrating the thick clouds and created a magical backdrop. We were really taken aback by how beautiful the whole sight was.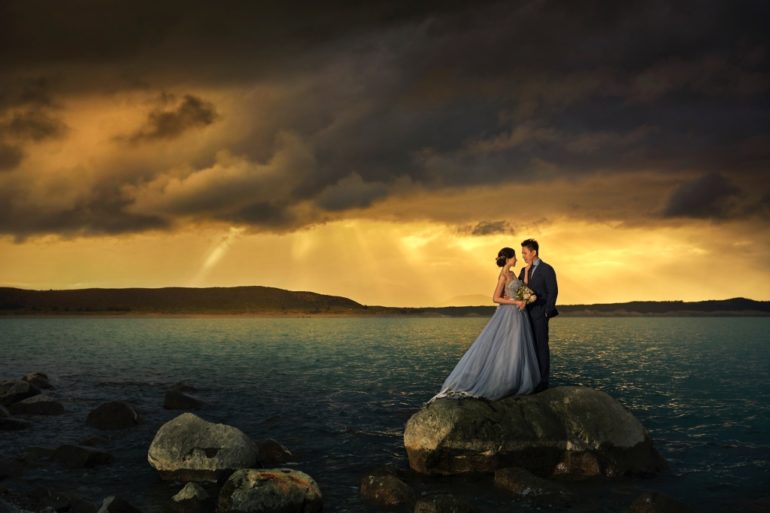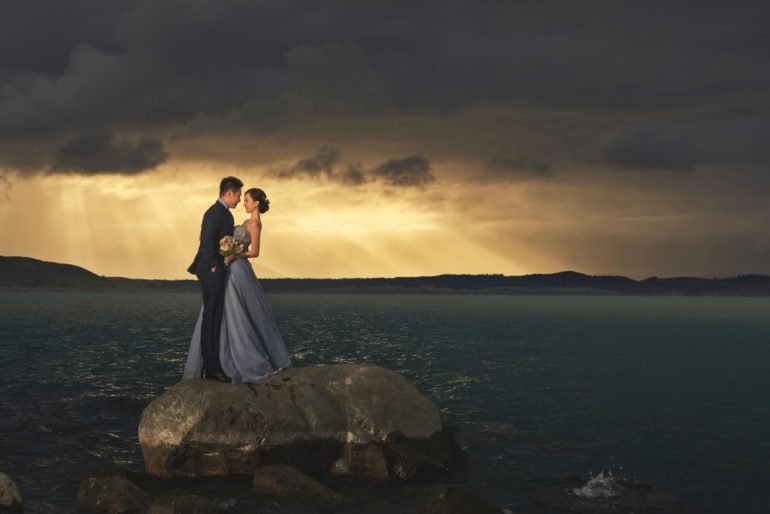 As if the day couldn't get any better, it brought "rainbow after a storm" to real life! And not just one but a double rainbow! We were really left speechless by how erratically beautiful nature is but we had no time to marvel at it since we were furiously capturing the epic moment.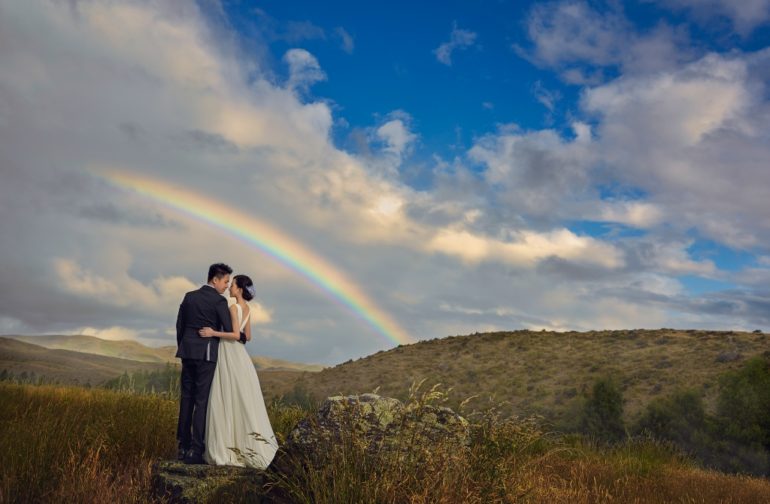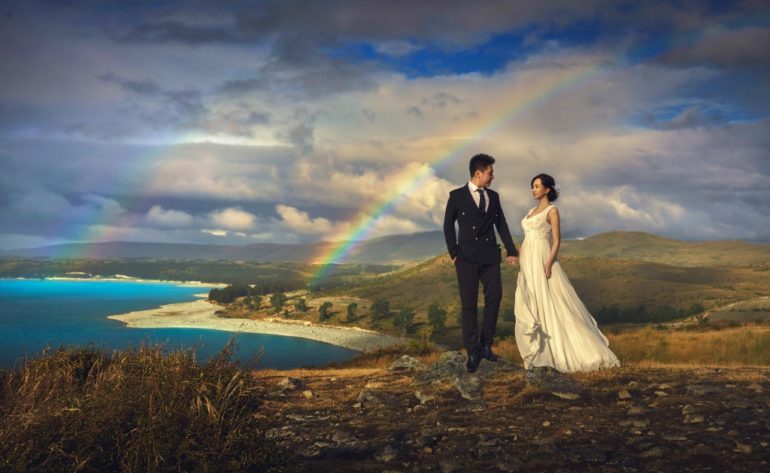 This photoshoot really took miraculous to a whole new level and we are glad all the photos turned out amazing! Check out the rest of the photos and what our client had to say about it below!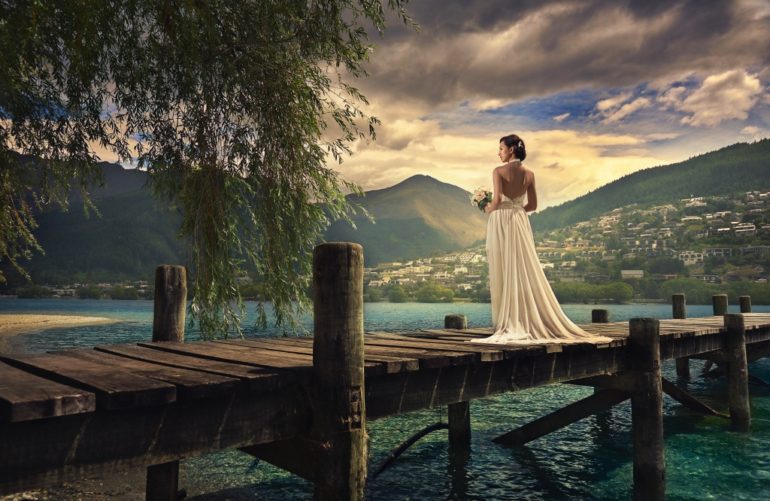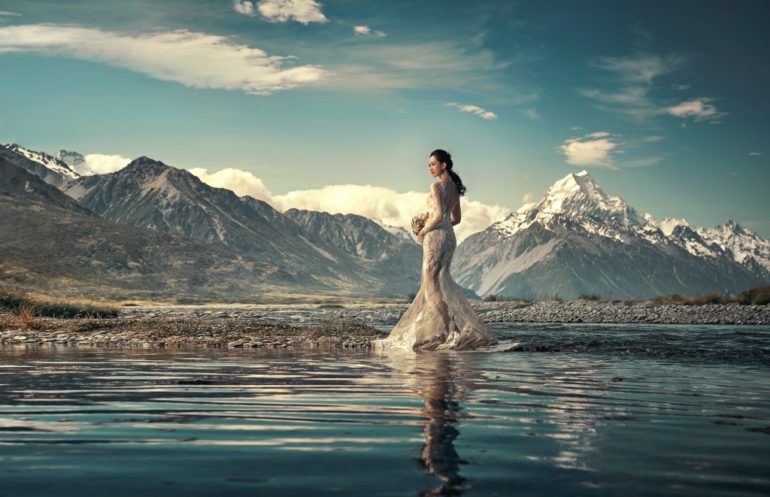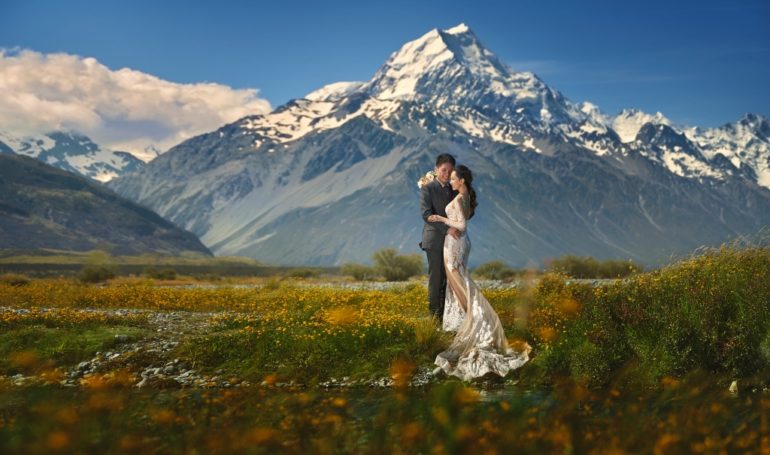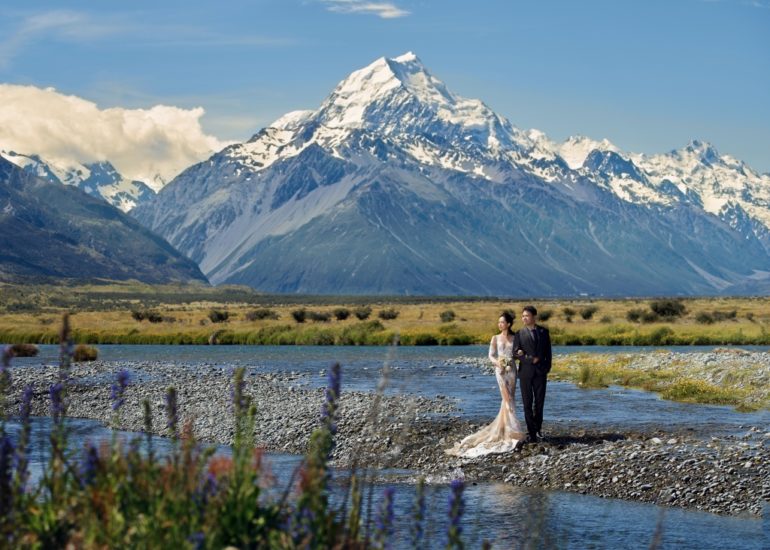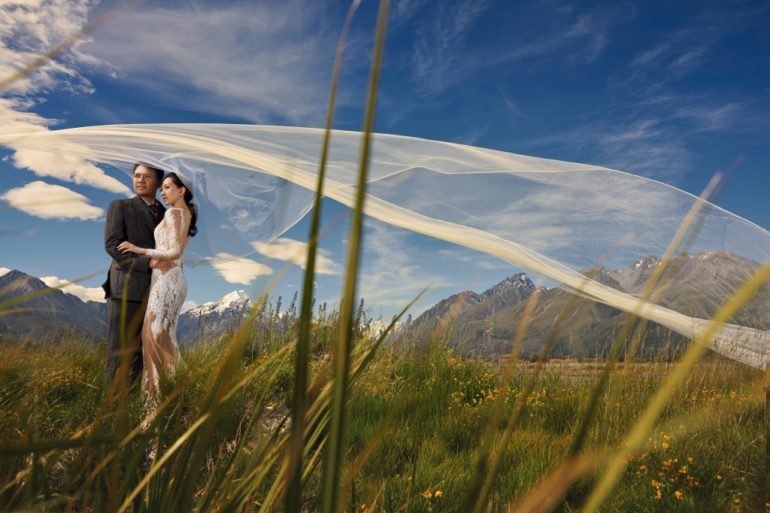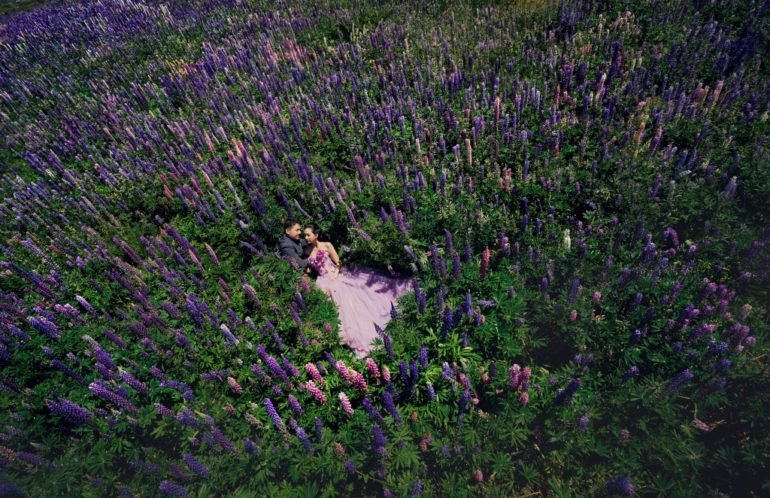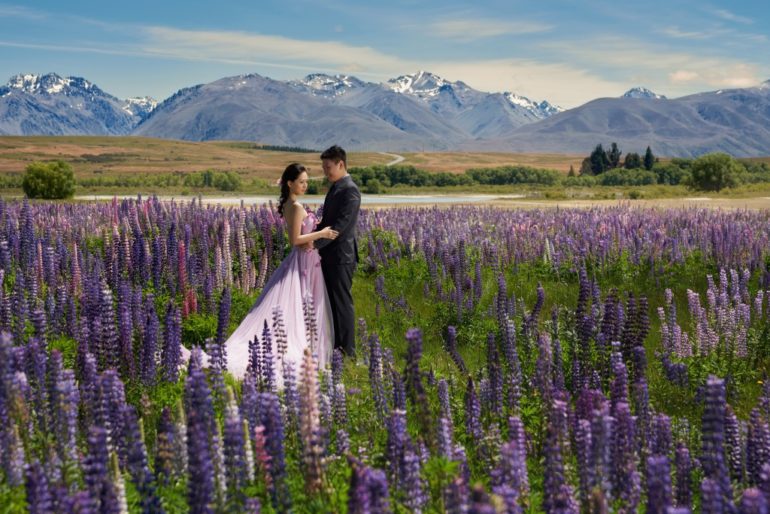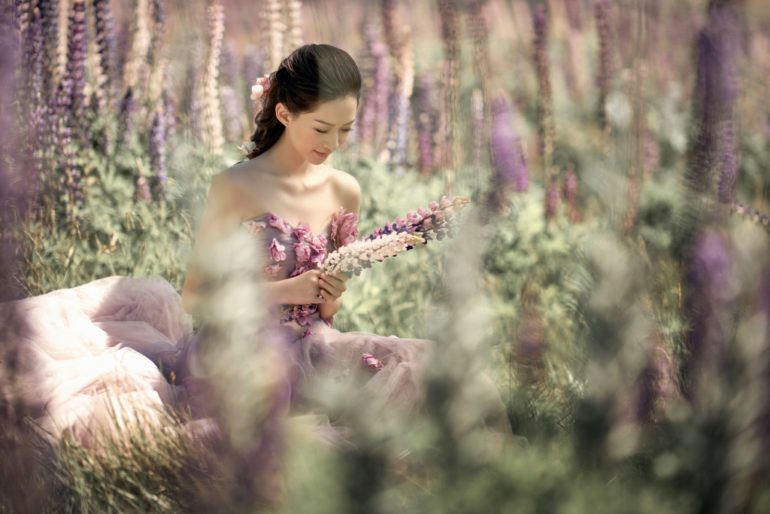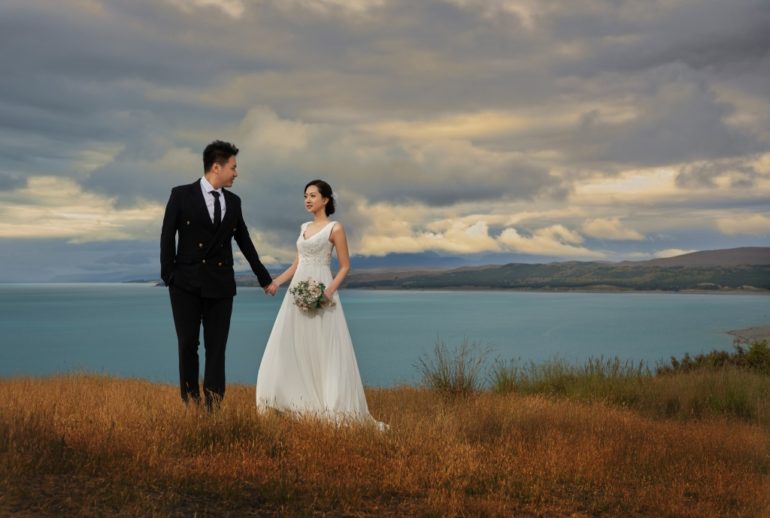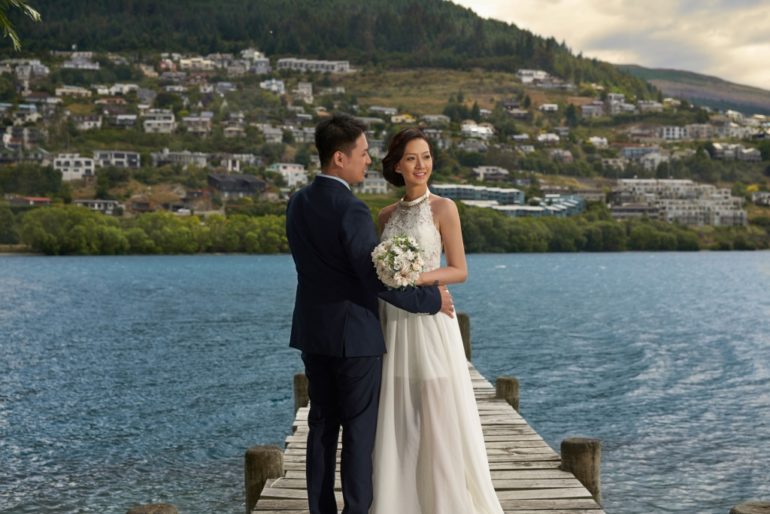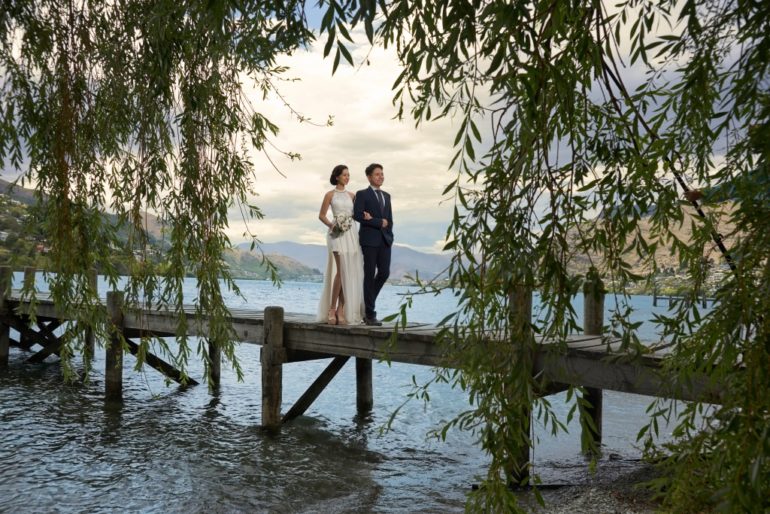 Photographer: OneThreeOneFour (ZY)
Book A New Zealand Wedding Photoshoot Now!
Looking to shoot a pre-wedding in New Zealand, learn more about our service on our website. We can't promise that the weather will be as epic as this but we do promise our photos will be equally stunning!