Everyone knows what New Zealand is famous for. Beautiful green landscapes, crystal clear lakes and majestic snow mountains, these are the most popular places for a pre-wedding photoshoot. While these backdrops are undoubtedly stunning, there are a few places in New Zealand that not many people pay attention to but they are equally gorgeous.
1. Avon River
Christchurch is not a popular place to have a photoshoot because many people find it too modern and that's not the kind of theme they came to New Zealand for. However, river punting is a typical tourist activity and you can take advantage of it by having your photoshoot while enjoying the peaceful ride. The sparkling water makes a magical backdrop for your photos!
SEE ALSO: Top 5 Lakes For Your Pre-Wedding In New Zealand That Are Not Lake Tekapo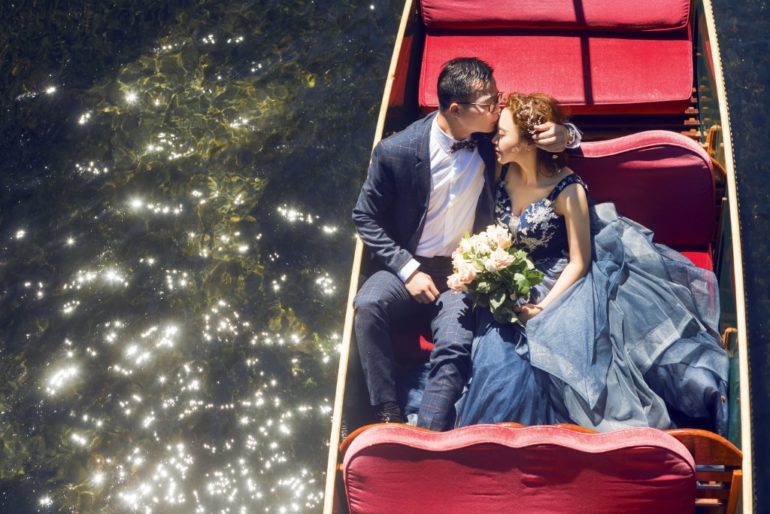 2. Arrowtown
Having its attention stolen by the nearby Lake Wanaka, Arrowtown is definitely one of the most overlooked locations in New Zealand. Fortunately, our team found this amazing foresty location that not many people know of. You can be sure to have the whole place to yourself! Photos taken here throughout the year has proved that Arrowtown is truly beautiful in all seasons.
SEE ALSO: 12 Winter Pre-wedding Photos In New Zealand That Are Drop Dead Gorgeous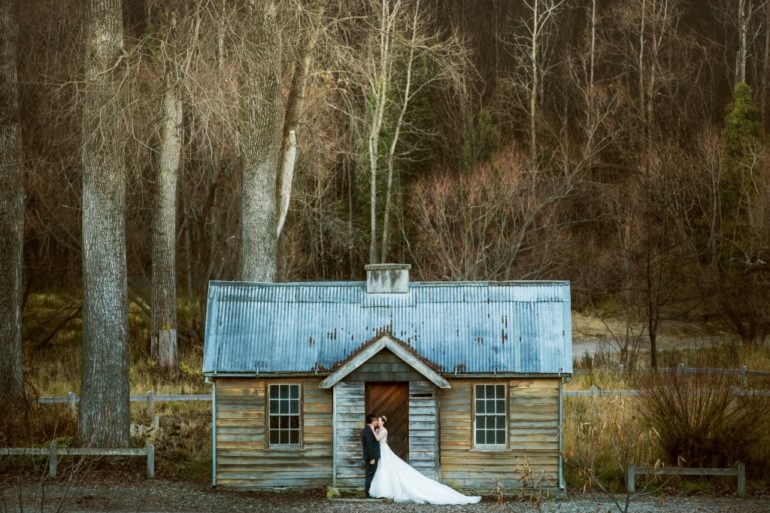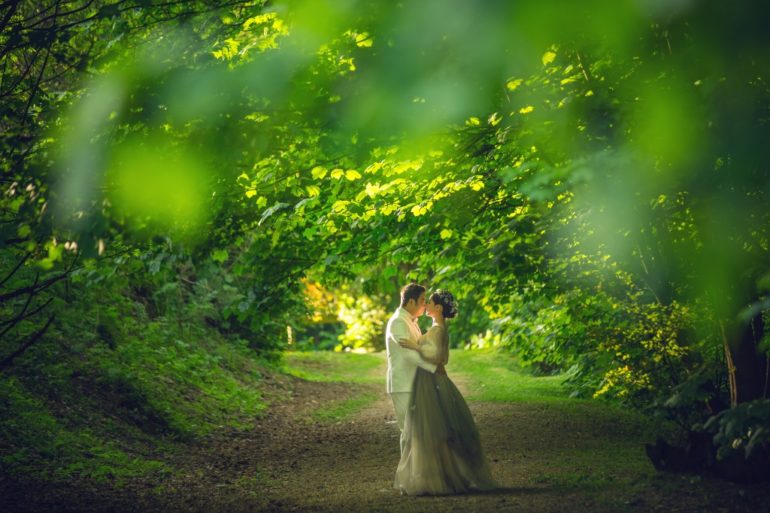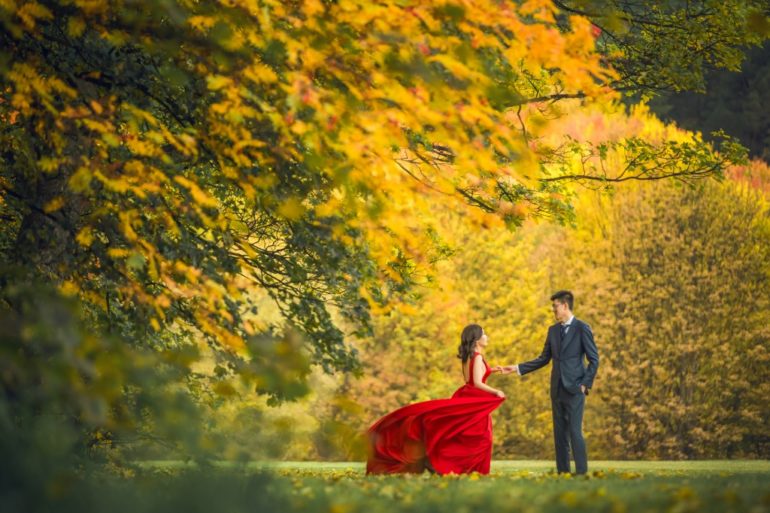 3. Alpaca Farms
Many people visit New Zealand for its premium farms that are home to thousands of free roaming alpacas and sheep. However, this uniquely New Zealand attraction does not come to mind often when deciding on a pre-wedding photoshoot location. A few of our animal loving couples absolutely wanted their photos to be taken with these gentle alpacas and the photos are simply adorable.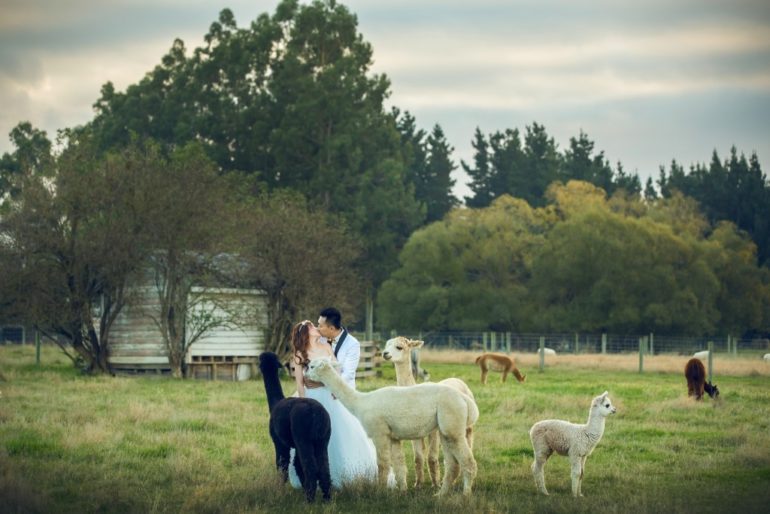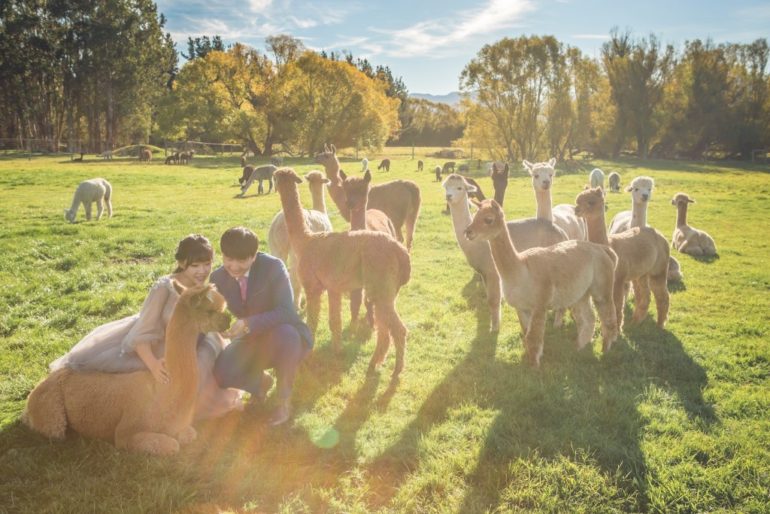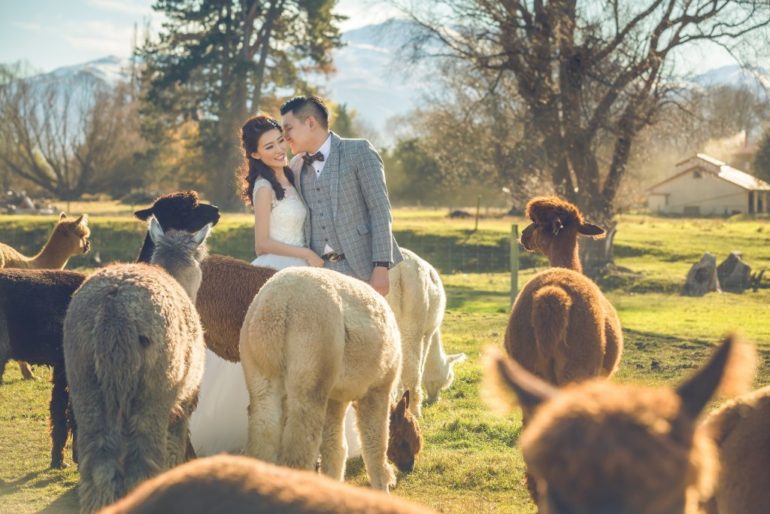 4. St. Peter's Anglican Church
This beautiful church is located in Christchurch and is one of the most beautiful pre-wedding photoshoot locations here. The iconic stone walls make such a perfect vintage-like backdrop and it almost feels like you are in Europe!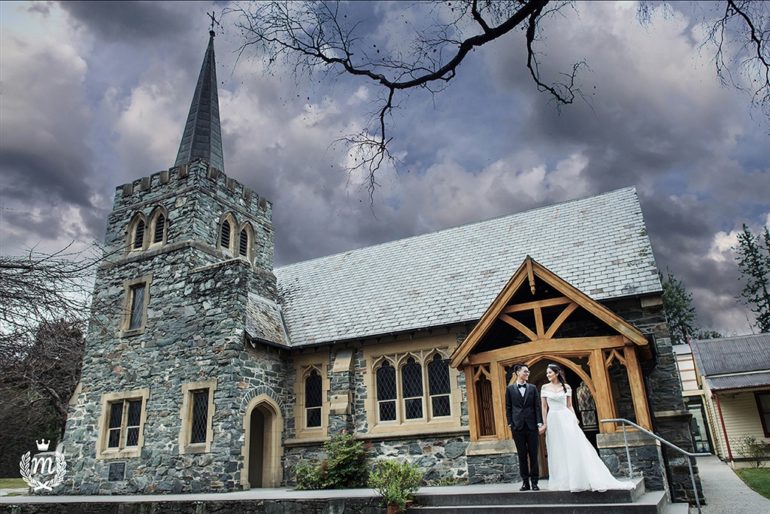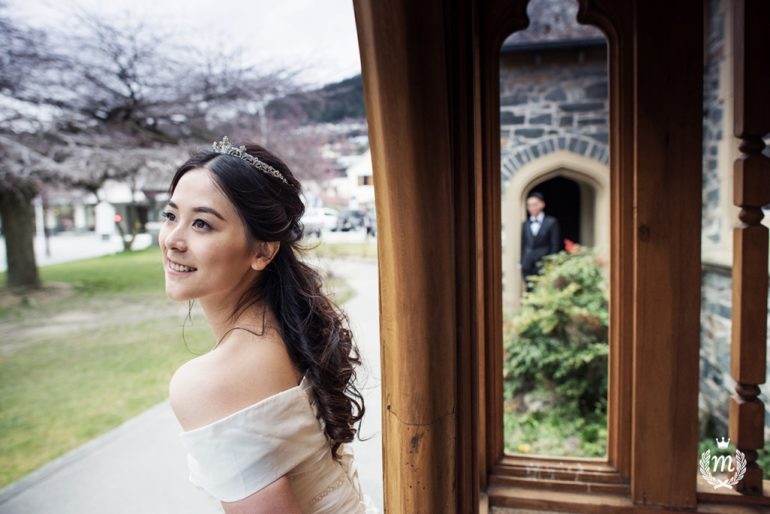 Book OneThreeOneFour As Your Photographer!
Do you have any more recommendations for underrated pre-wedding photoshoot locations? Do let us know in the comment section below! We are constantly seeking out new places to bring our couples and they will surely appreciate your help.
If you are a couple looking for a pre-wedding photographer, head to our website for more details! You can also check out our 1-3 days NZ pre-wedding photoshoot itinerary to have a rough idea of the best places to shoot in New Zealand!