It should come as no surprise that the beloved and most awaited cherry blossom season is one of the most popular time for Japan, with many domestic and international travellers flying from all over the world just to catch the beautiful blush tinted blooms.
Besides its name, colour and probably origin, what else do you know about these gorgeous flowers? Here are 10 facts about cherry blossoms that you might be surprised to find out!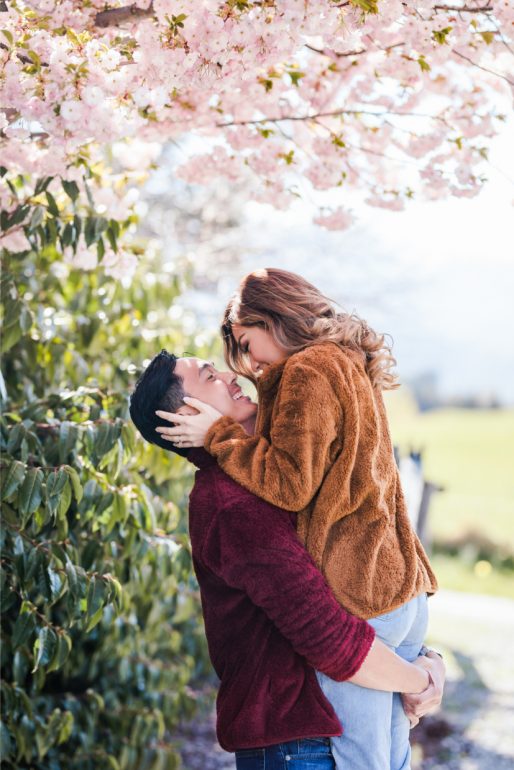 SEE MORE: Kryz And Slater's Pre-Wedding Photoshoot At Roy's Peak, Alpaca Farm And Arrowtown
1) Significance of Cherry Blossoms
Cherry blossom has held great importance for Japan for many centuries. Due to its short blooming periods, it signifies the fragility and fleeting nature of life. It is also a renewal of hope as it is a symbolic beginning of spring.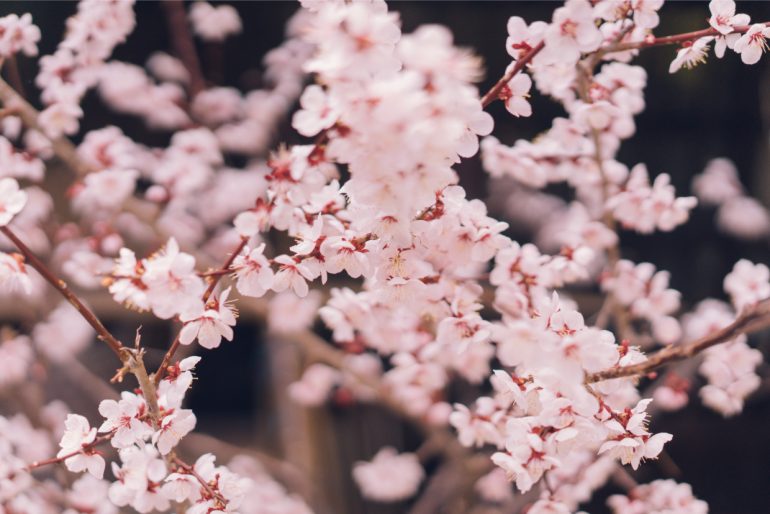 2) Cherry Blossom Blooming Periods
Cherry blossoms usually start to bloom in the Southern regions from Okinawa around January or February, before progressing towards the Northern regions. The blooming period is typically around two weeks before the blossoms start to fall.
SEE ALSO: Japan Cherry Blossom 2020 Forecast & 40 Photo-Worthy Spots You'll Need To Know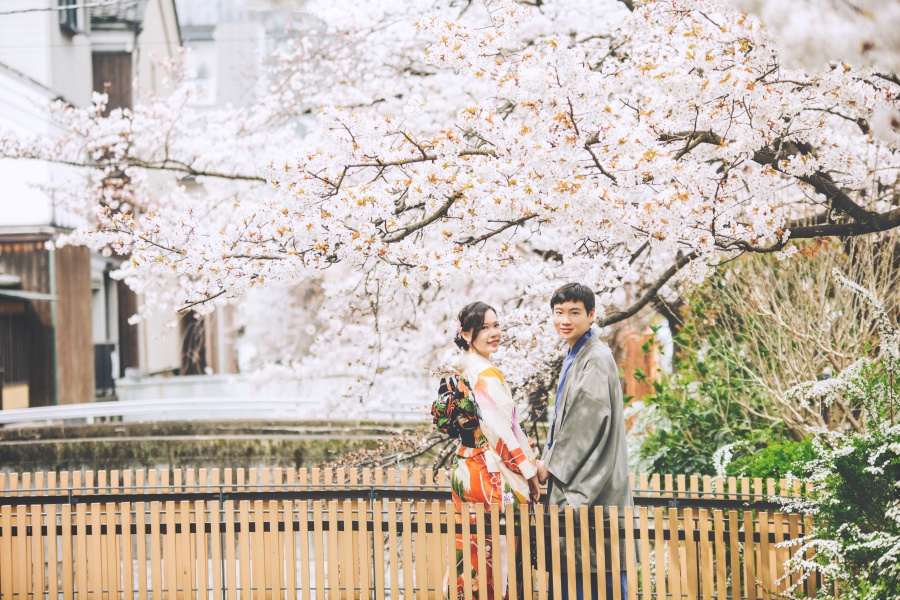 SEE MORE: Kyoto Kimono Photoshoot At Gion District During Cherry Blossom Season
3) Different Types of Blossoms
Not every pink flower you see is a cherry blossom! You might come across cherry blossoms with slight variations in colour and petals thinking that they're all the same, whereas in reality you are confused by the different subspecies. Here are certain features that differentiate cherry, plum and peach blossoms.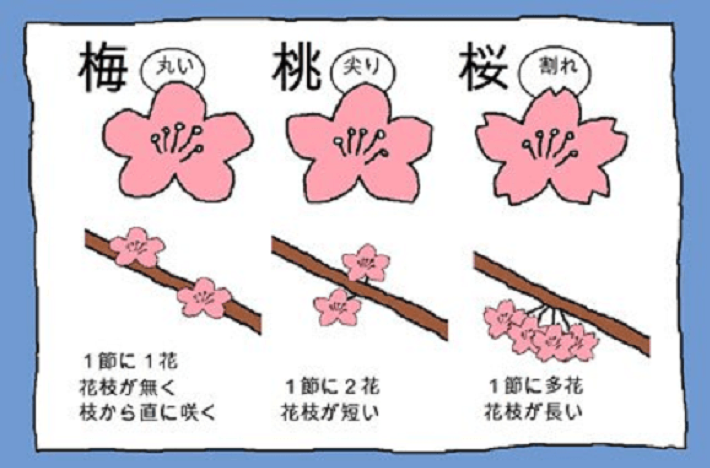 Cherry Blossoms
Appearance: Oval Petal with cleft
Colour: Pink, White
Fragrance: Very light scent
Blooming Period: Late March
Branch: Blooms in multiple clusters with long stems
Plum Blossoms
Appearance: Round Petal
Colour: Pink, White, Dark Red
Fragrance: Sweet scent
Blooming Period: Mid-February
Branch: Blooms directly on branches
Peach Blossoms
Appearance: Tear Drop/Pointed Petal
Colour: Pale Pink with magenta centre
Fragrance: Sweet scent
Blooming Period: Mid-March
Branch: Blooms in pairs with short stems
4) Cherry Blossoms are Japan's Unofficial National Flower
While cherry blossoms are such symbolic cultural icons of Japan, it only serves as the unofficial national flower of Japan. The Yellow Chrysanthemum is said to be the official flower of Japan.
SEE MORE: Kyoto Kimono Photoshoot At Gion District During Cherry Blossom Season
5) The Japanese Tradition of Hanami and Yozakura
Hanami (花見) is a term especially used for the Japanese traditional custom of cherry blossom viewing. Yozakura, on the other hand, represents Hanami at night, also known as "Night Sakura" (夜桜).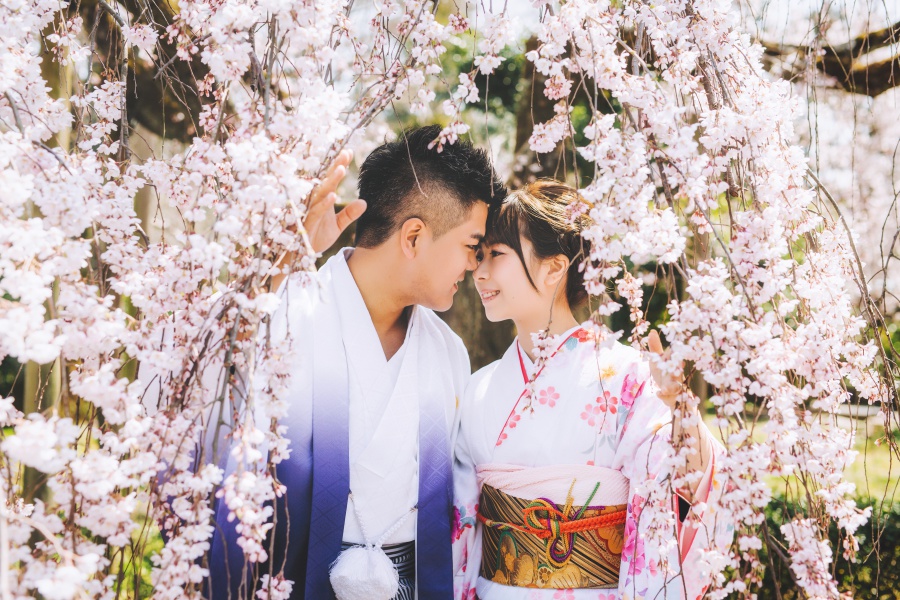 SEE MORE: Kyoto Kimono Photoshoot At Gion District During Cherry Blossom Season
6) Cherry Blossoms are Beautiful and Edible
Cherry blossoms and its leaves are used in several Japanese sweets like sakuramochi and brewed as sakura tea. Brands like Pepsi, Coke, Starbucks, Kit Kat and Pocky have come up with sakura flavoured drinks and snacks.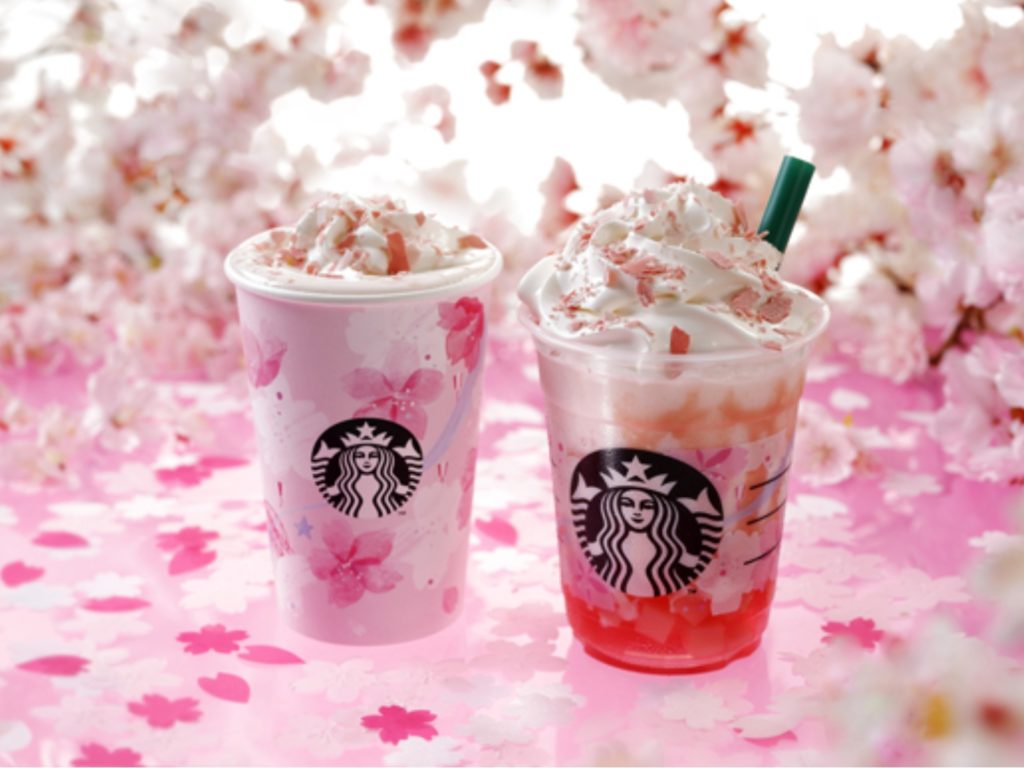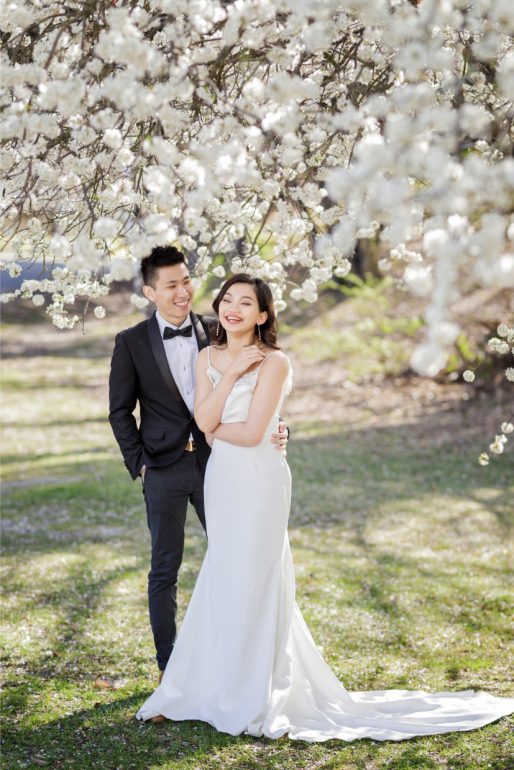 7) Cherry Blossoms belong to the Rose Family
Cherry blossoms belong to the Rose family, Rosaceae including 4,828 known species including roses apples, peaches, pears and plums.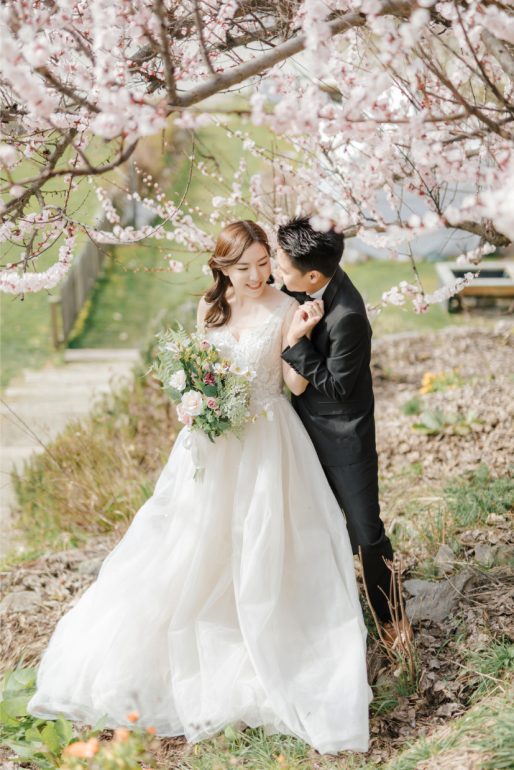 8) Cherry Blossoms Appear On 100-Yen Coins
Cherry Blossoms are so deeply rooted in the Japanese culture that it is engraved into the 100-yen coins.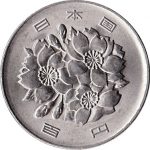 SEE MORE: Japan Kyoto Pre-Wedding Photoshoot At Gion District And Nara Deer Park
9) The Oldest Cherry Blossom Tree is about 2000 years old
Jindai Zakura (神代桜) is believed to be about 1800 – 2000 years old. It is not only Japan's oldest cherry blossom tree but also one of the oldest trees in Japan. Most cherry blossom trees live only 30 to 40 years.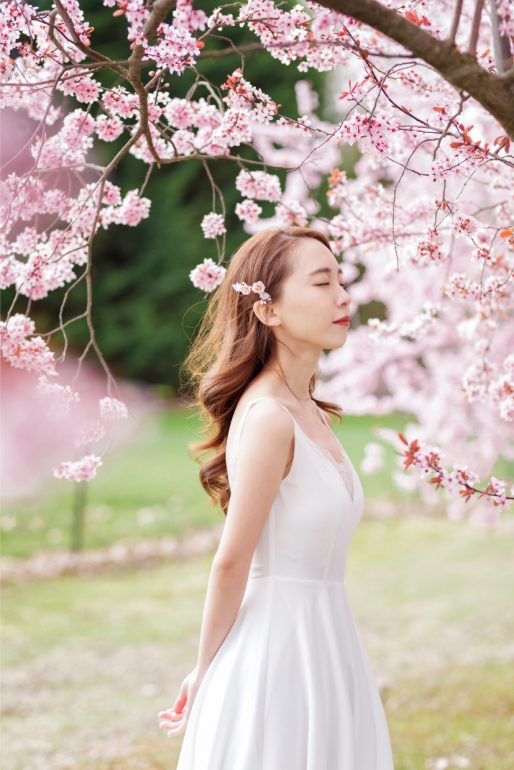 SEE MORE: New Zealand Pre-Wedding Photoshoot at Coromandel Peak and Lake Tekapo
10) Cherry Blossom Trees Bear Fruits
Most ornamental cherry blossom trees are bred for their beautiful blossoms for Hanami purposes rather than its edible fruits. In fact, all varieties of cherry blossom trees produce small, unpalatable fruit and edible cherries.
SEE ALSO: 8 Creative Photo Tips To Nail Your Cherry Blossom Pre-Wedding Shoot
2020 Cherry Blossoms Pre-Wedding Photoshoot
Now that you've got the forecast dates, best photo-worthy locations and photo tipsfor your romantic cherry blossom photoshoot, head over to our website to view the latest 2020 Cherry Blossom Pre-Wedding Promotion for Japan and Korea. Slots are filling up fast, enquire with us now to avoid disappointment.