Client: Evelyn And Junwei, From Singapore
Korea Pre-Wedding Photoshoot At Kyunghee University And Dream Forest
Evelyn and Jun Wei met through their mutual friend who decided to matchmake them, thinking that they were extremely suitable for each other. A casual date in Korea proved to be just the spark that was needed to bring this two lovely individuals together. So here they are years later, having their pre-wedding photoshoot in the country where they were first met.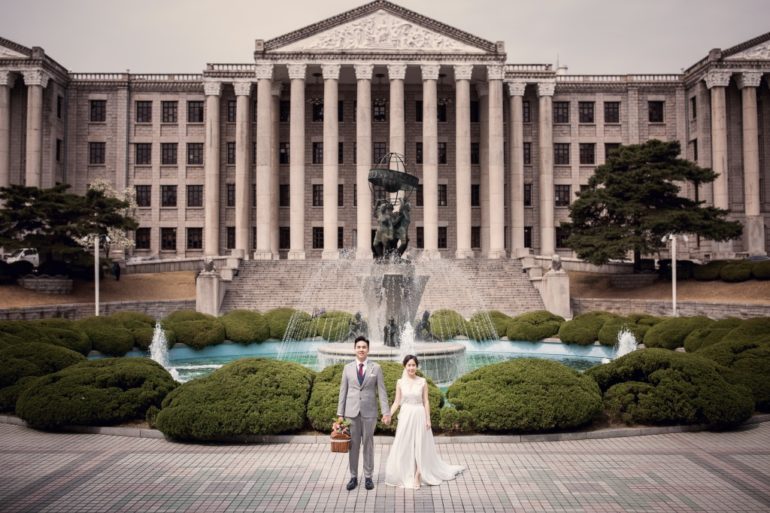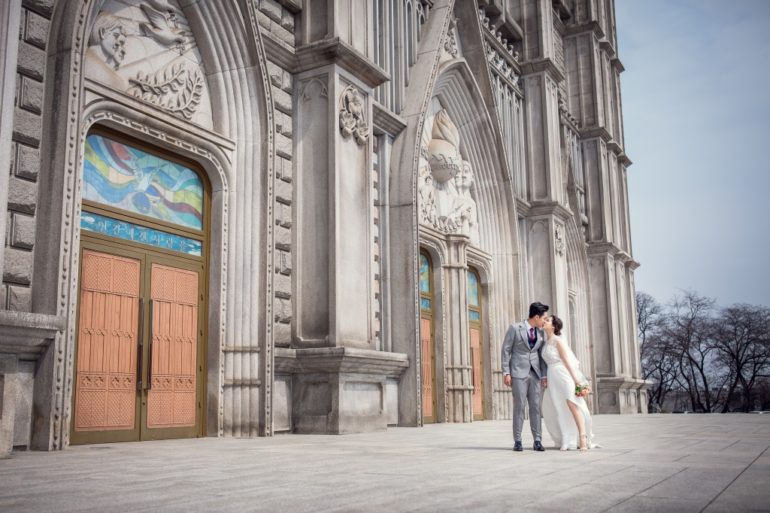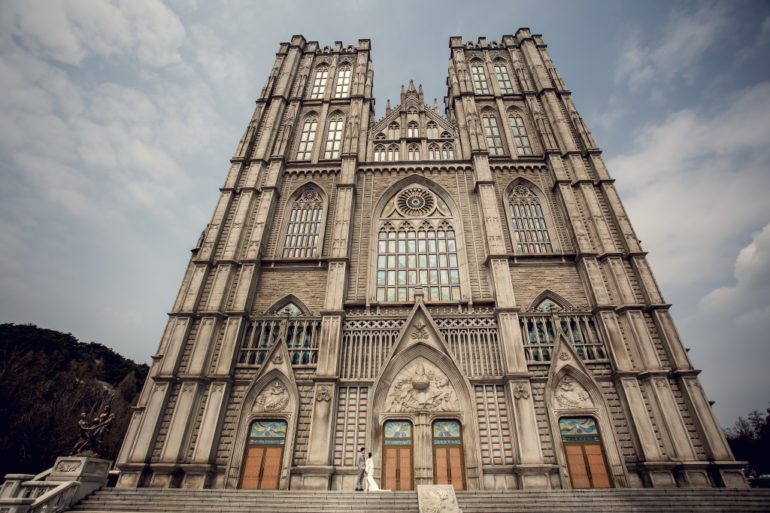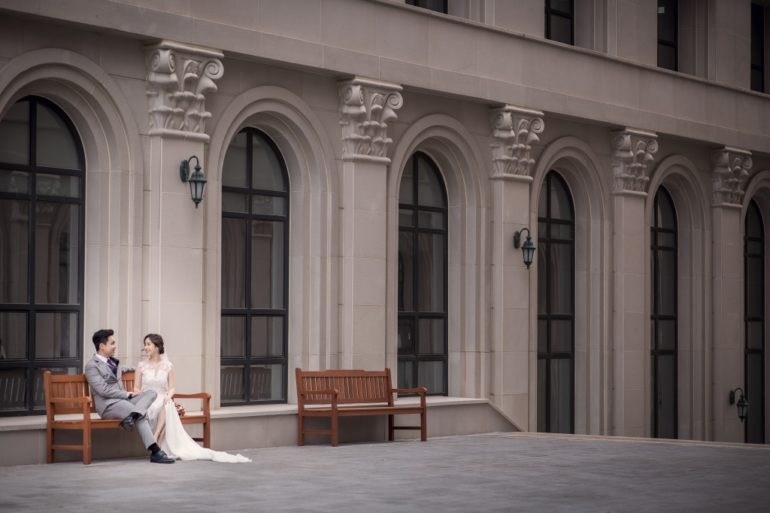 The Proposal
Jun Wei might just have set the bar too high for guys who are planning a proposal. He took Evelyn to the glass igloo resort in Finland and planned to propose under the northern lights. Sadly, there were no northern lights that night but Evelyn still said "Yes!". It's the person who matters the most after all.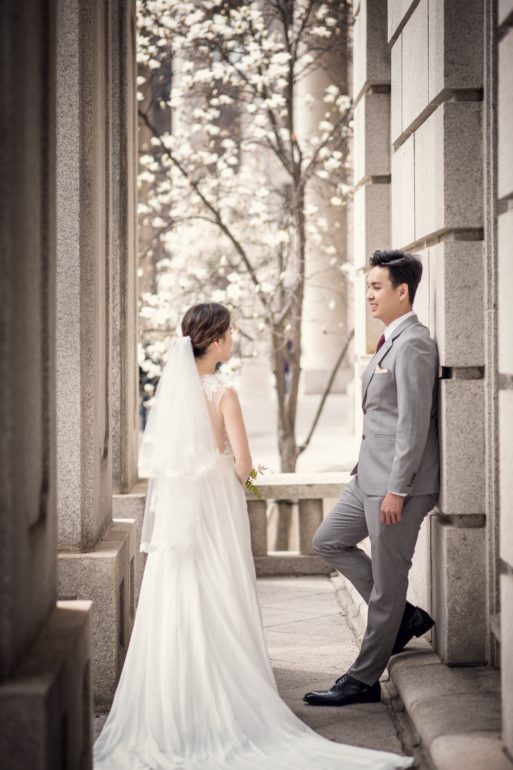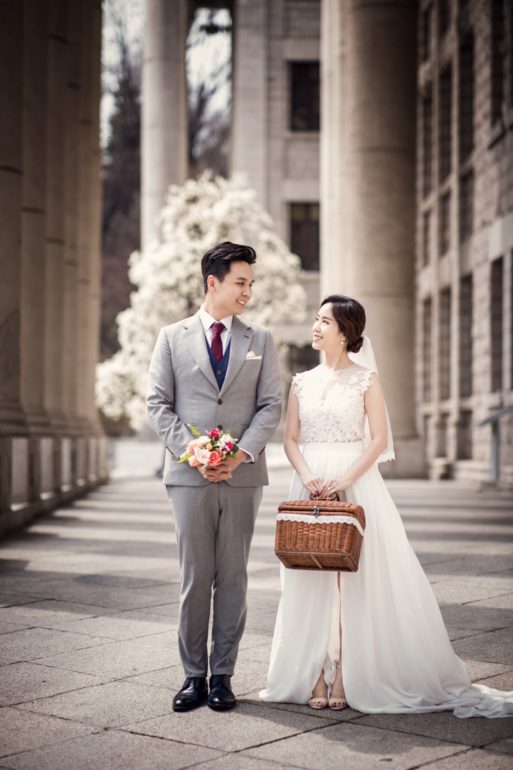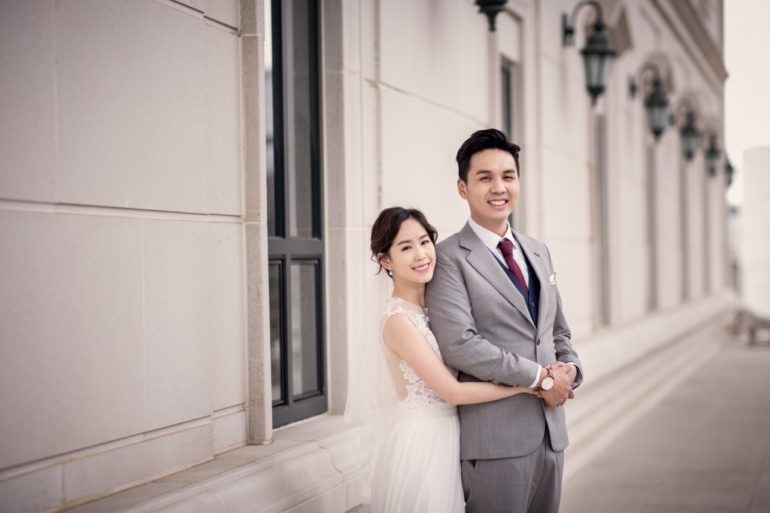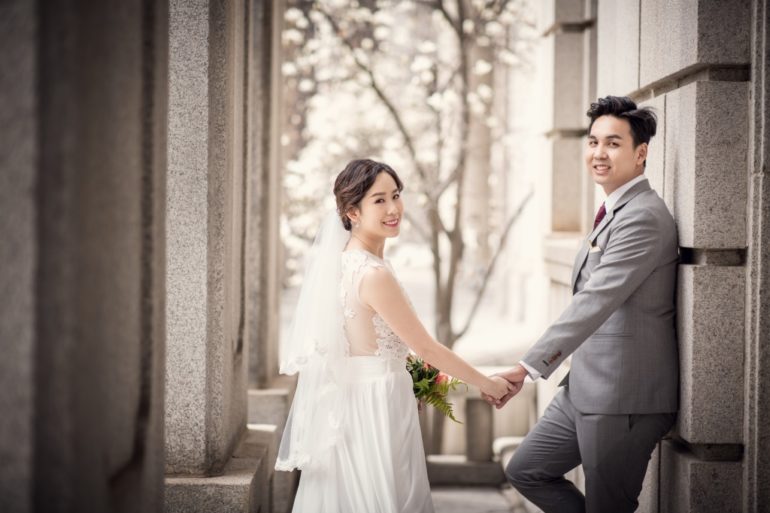 What Do You Love About Each Other?
Evelyn: He is very giving and almost always let me have my way. He always thinks for me and is very dependable. Most importantly, I feel very comfortable with him and will never be afraid to be myself in front of him.
Junwei: She is very loving and gentle and always puts her family and friends before her. I am always impressed by her attention to details in life. That translates to her being the perfect partner in life for me!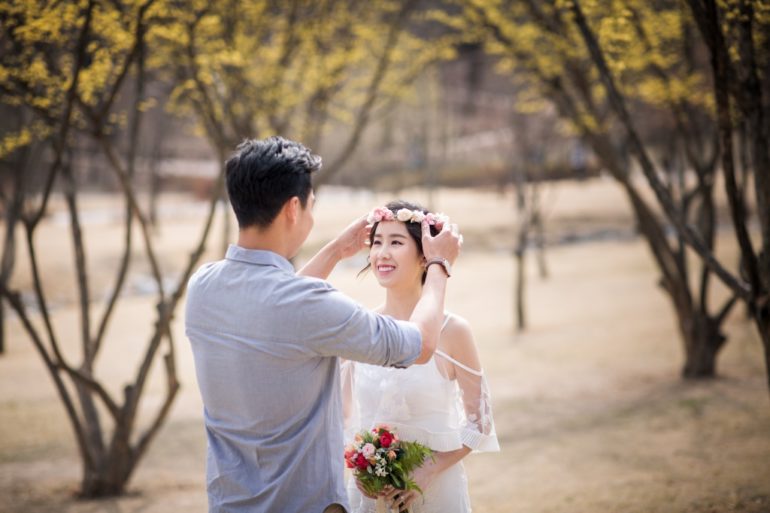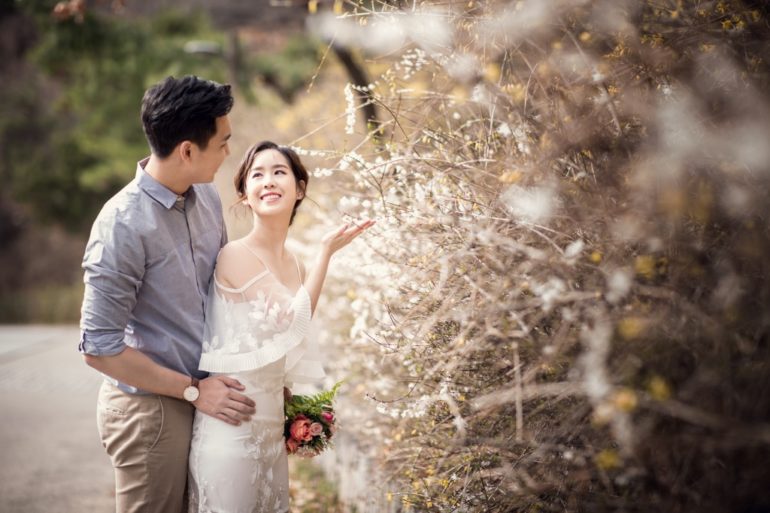 An Interesting Thing That Happened During The Photoshoot
Evelyn's feet were aching from 4 hours of walking in heels so she decided to walk barefoot through dream forest. However, the tiny stones made it extremely painful and "my fiancé gallantly removed his shoes for me to wear" while he braved through the road barefooted
We all need a Jun Wei in our lives and we can't be more happy that Evelyn found her knight in shining armour!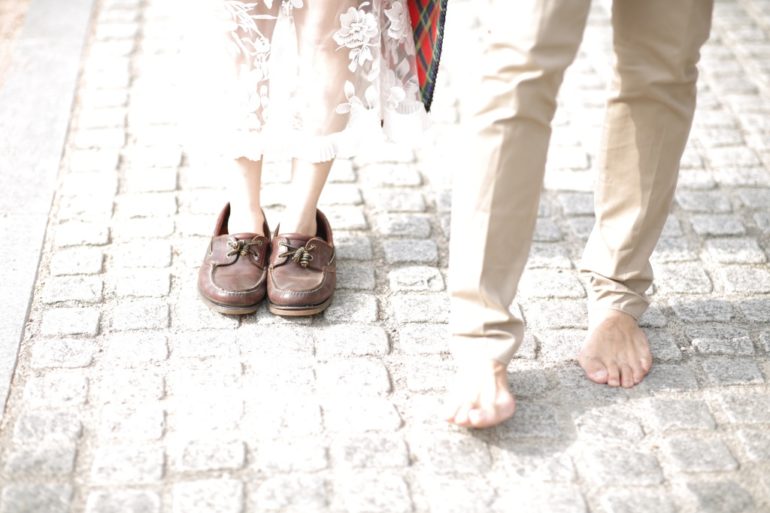 Kind Words For OneThreeOneFour
"It was very pleasant. Everything was arranged nicely for us and we did not have to think much. Would specially like to thank Junghoon for taking such amazing shots and guiding us throughout the shoot as we were not very sure how to pose in front of the camera. He even sent us home when we were done!"