Client: Elena & Mikhail, From Russia
Honeymoon Photoshoot in Bali's Jimbaran Beach
Russian couple, Elena and Mikhail, came to Bali for their honeymoon. They booked OneThreeOneFour photographer Putu to document this special holiday. Elena wanted a seaside backdrop that offers a romantic feel. Putu then recommended to do it at the beautiful Jimbaran beach, during the Golden Hours.
Elena and Mikhail love the photoshoot and wrote Putu and his team a lovely review:
Thanks to Putu for such a vivid memories that we can share with everyone! The guys are brillantly professional - they feel the couple's mood and not just making the photos but doing the process with a lot of fun and trying to create something really special, with a unique style but still showing the beauty of your own love story.
Jimbaran Beach
Jimbaran beach is a great photoshoot location in Bali. It is convenient, just 20 mins from Legian and Seminyak. It is beautiful too, the white sandy beaches are great for couples to spend their day. And unlike many spots, there is no entrance fee for photography at this beach.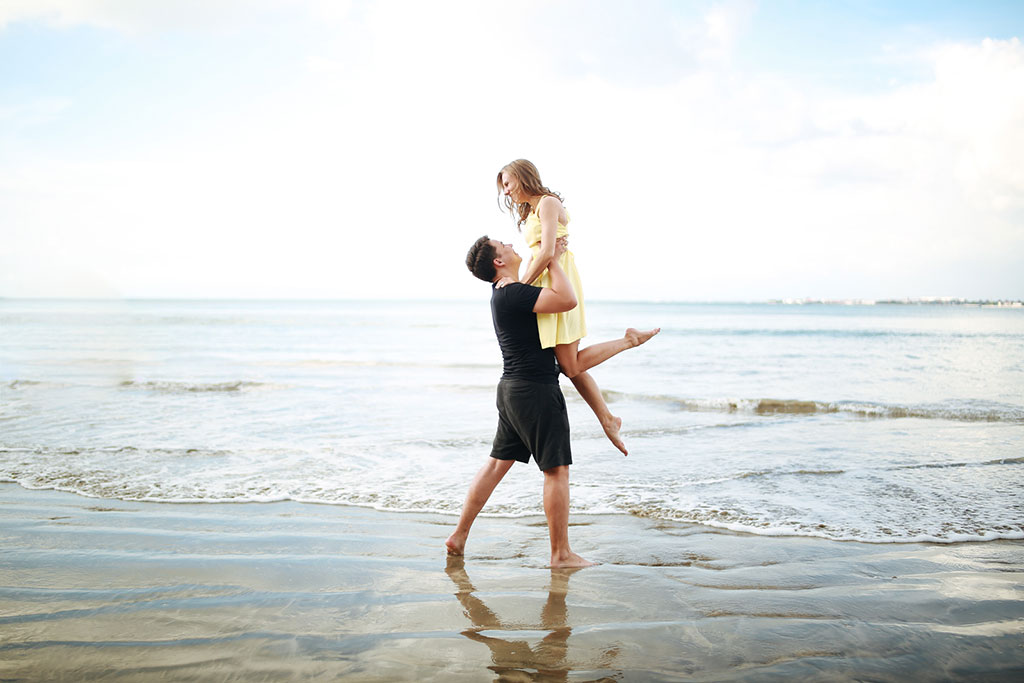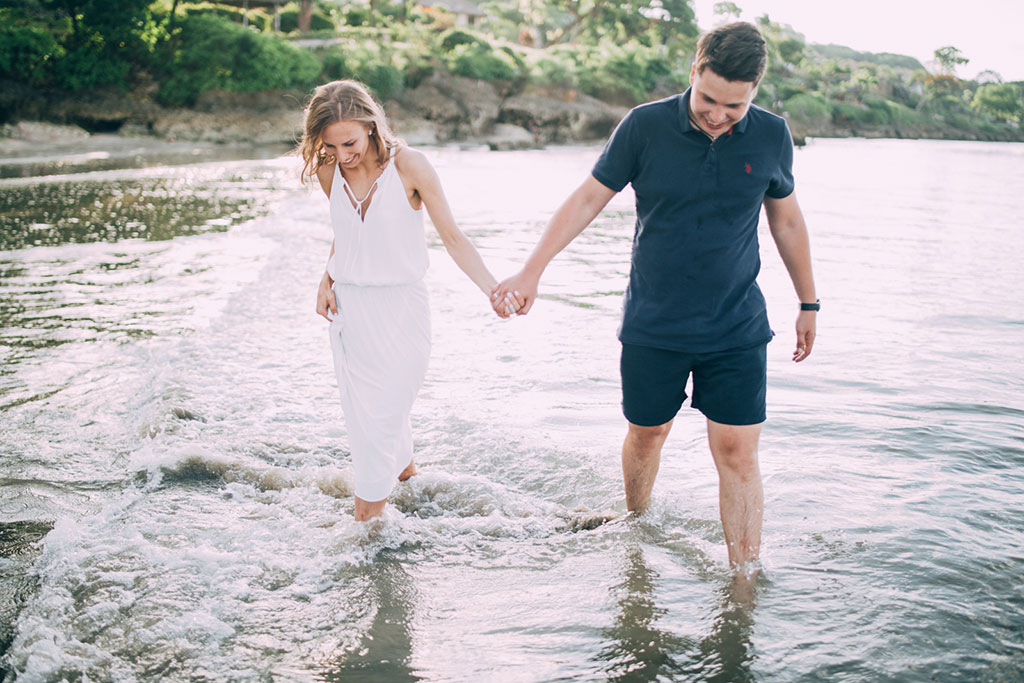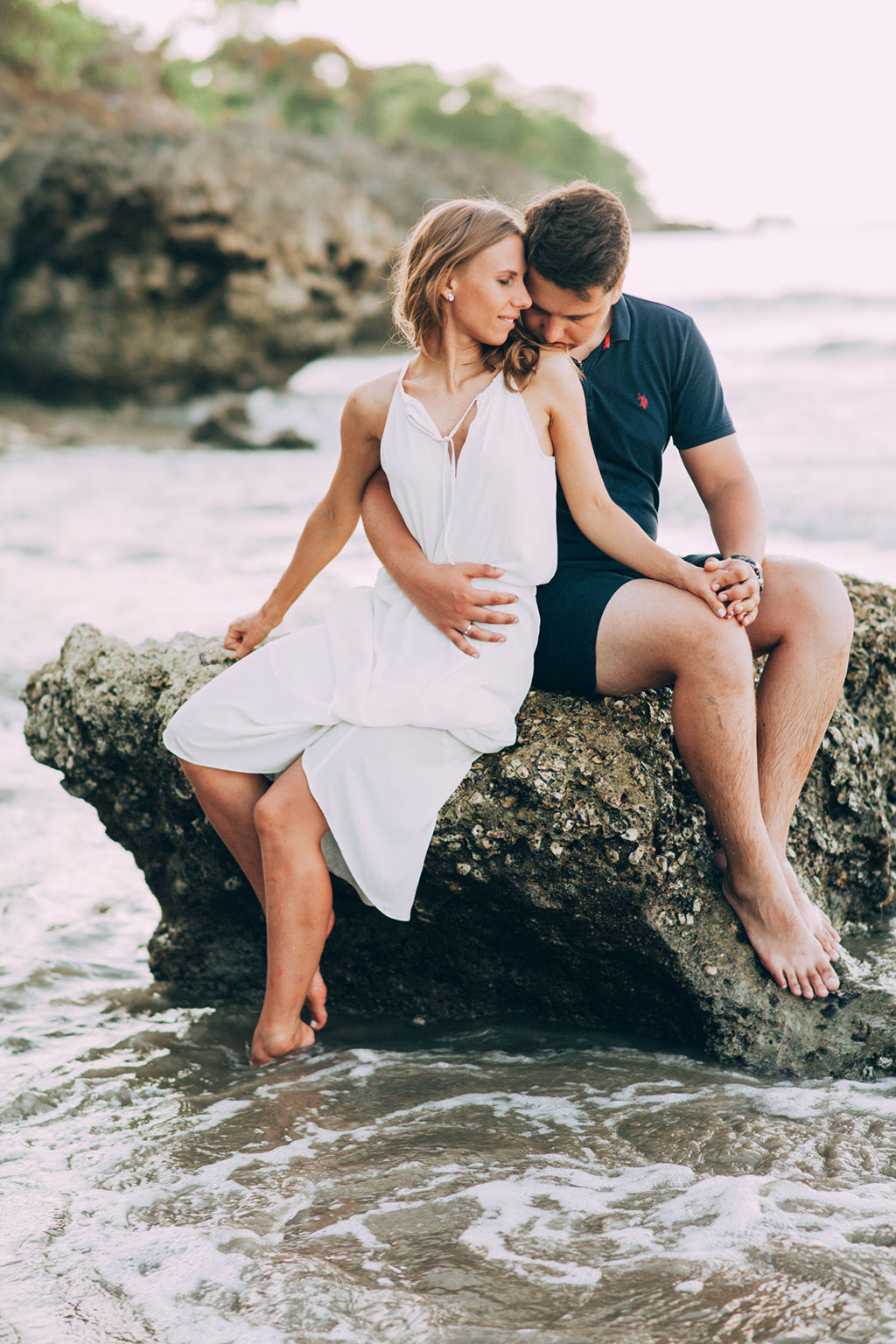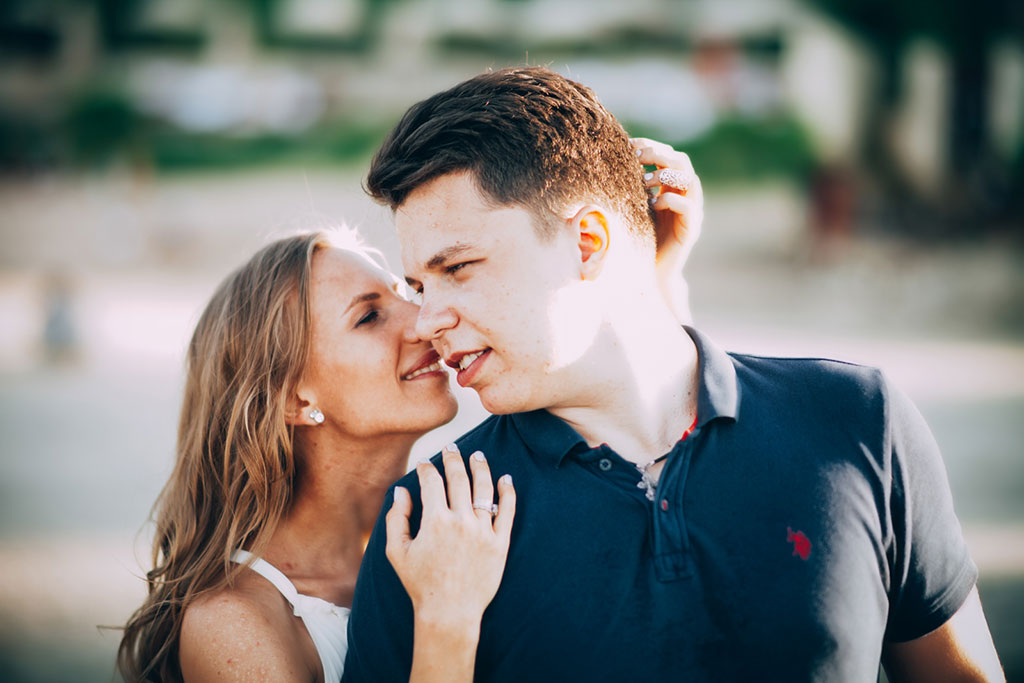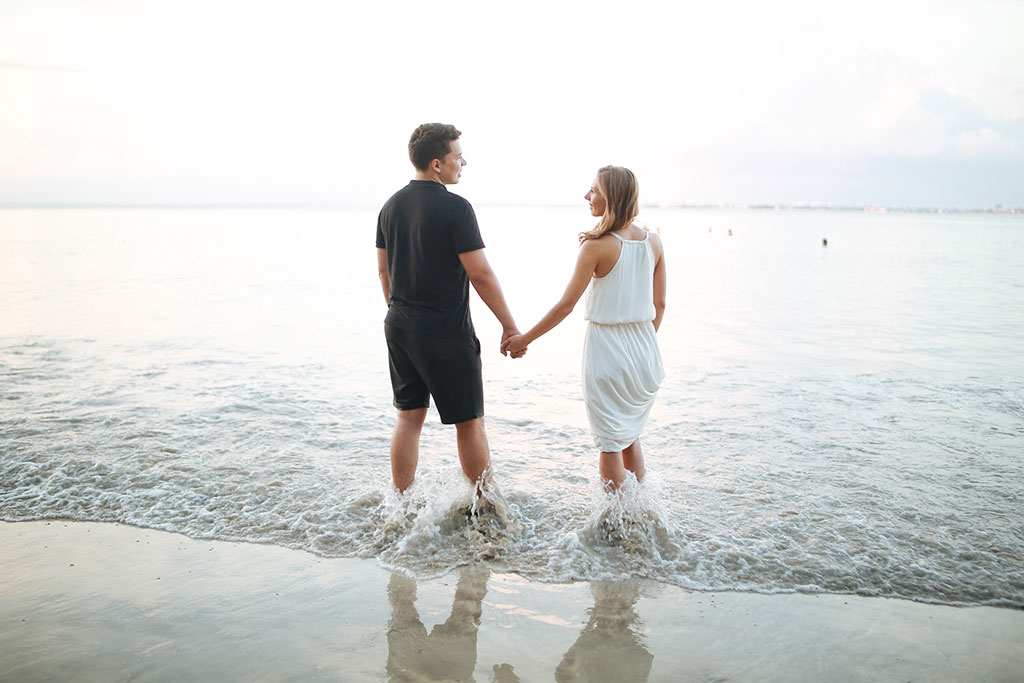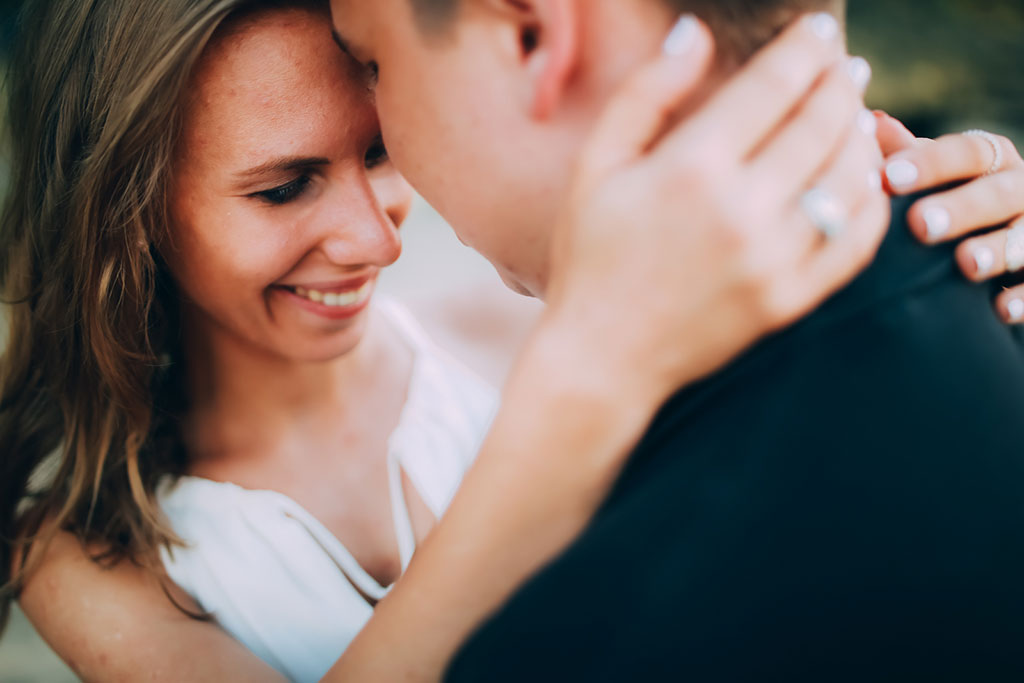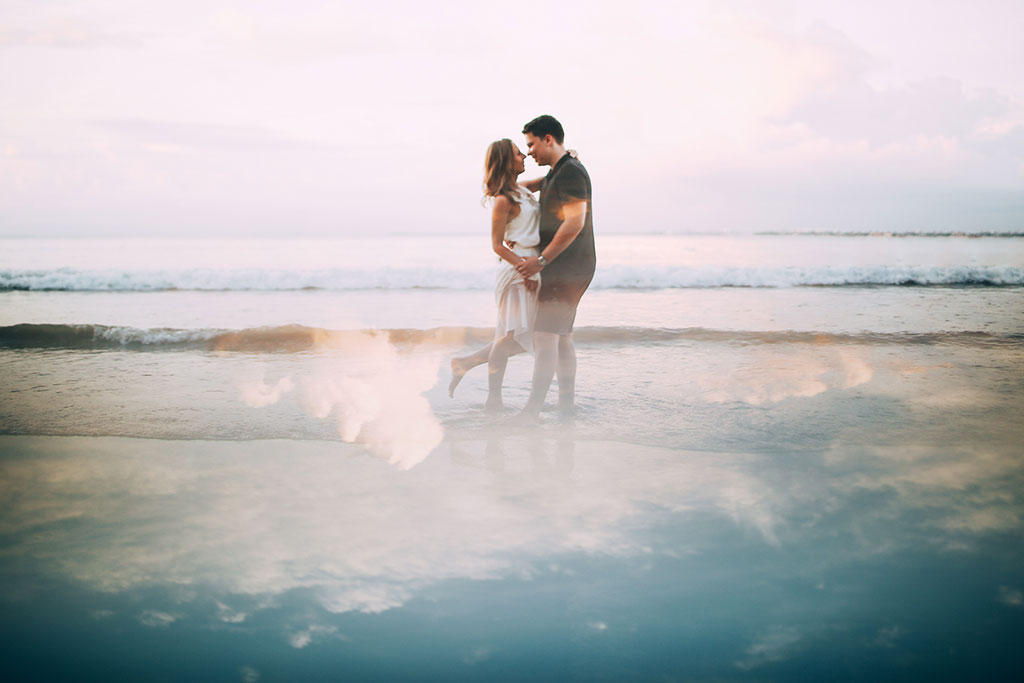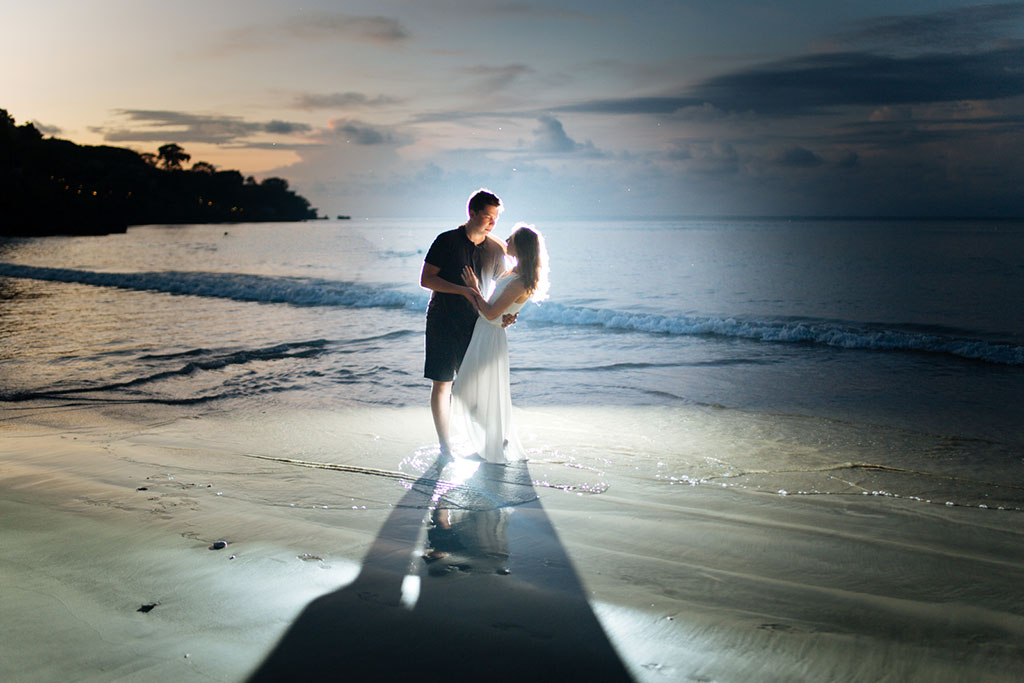 Local Photography Tips
"It is easy to get ambient light from the sun light. The warm glow of the evening twilight is amazing. After sunset, we will get a beautiful city light across the bay." Putu and Agus explained why they chose Jimbaran beach.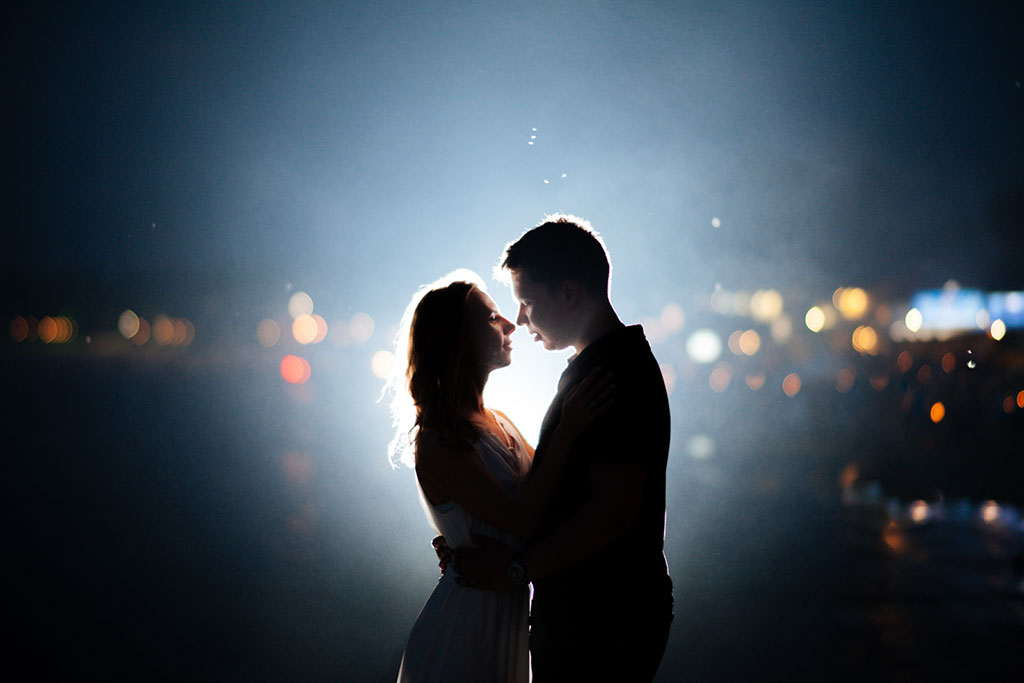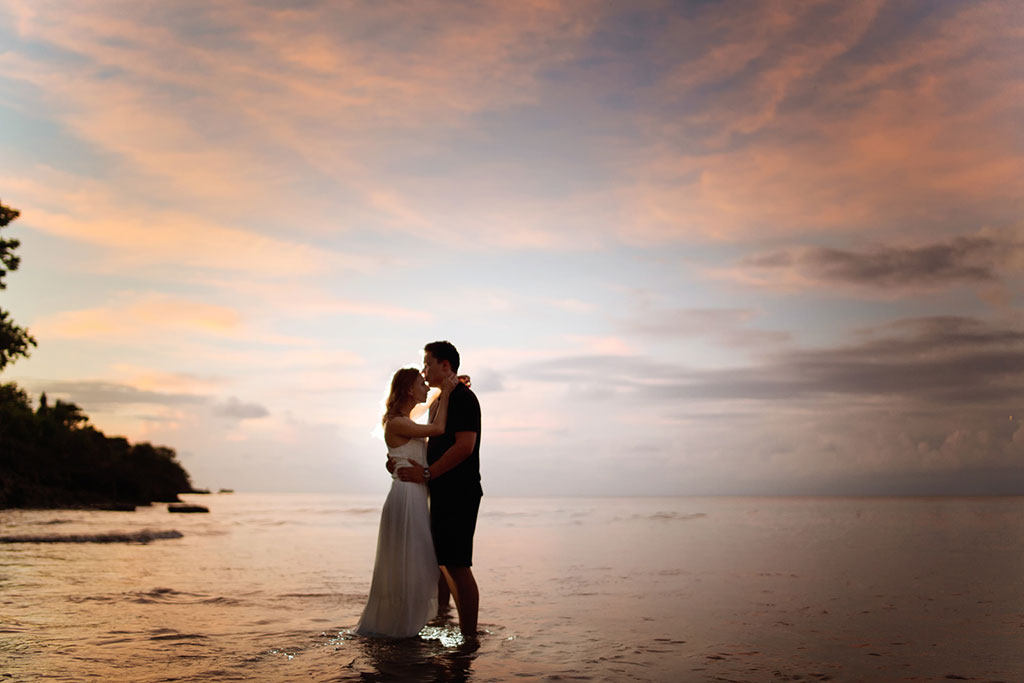 Putu shared with us some local tips about the beach, "The tide gets higher at night, it's best to take pictures around the reef or other shallow parts of the water at the start of the photoshoot."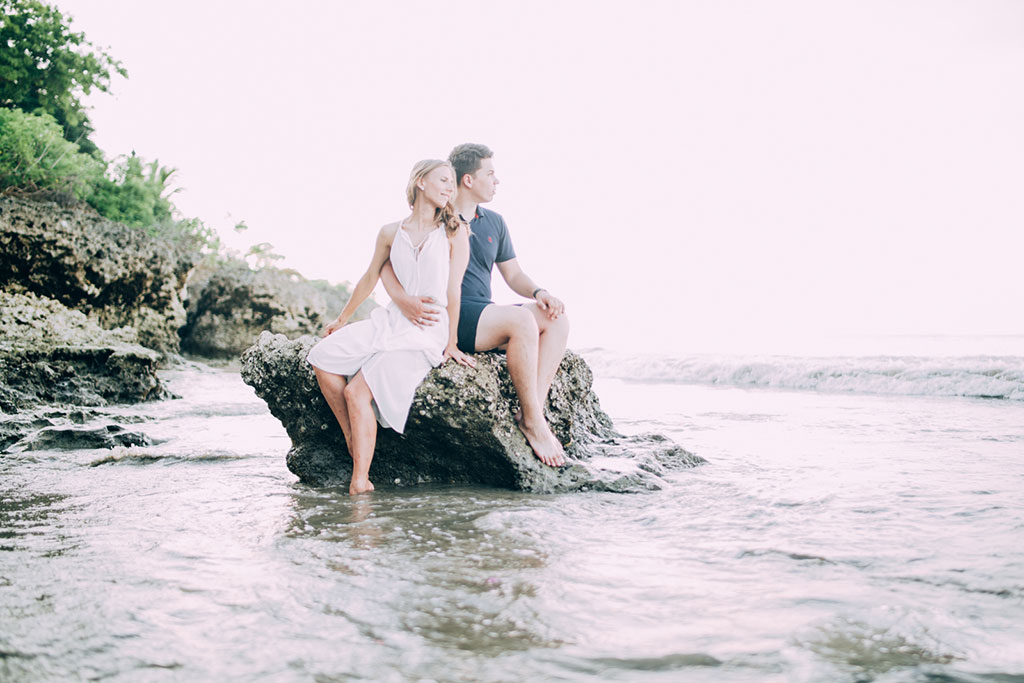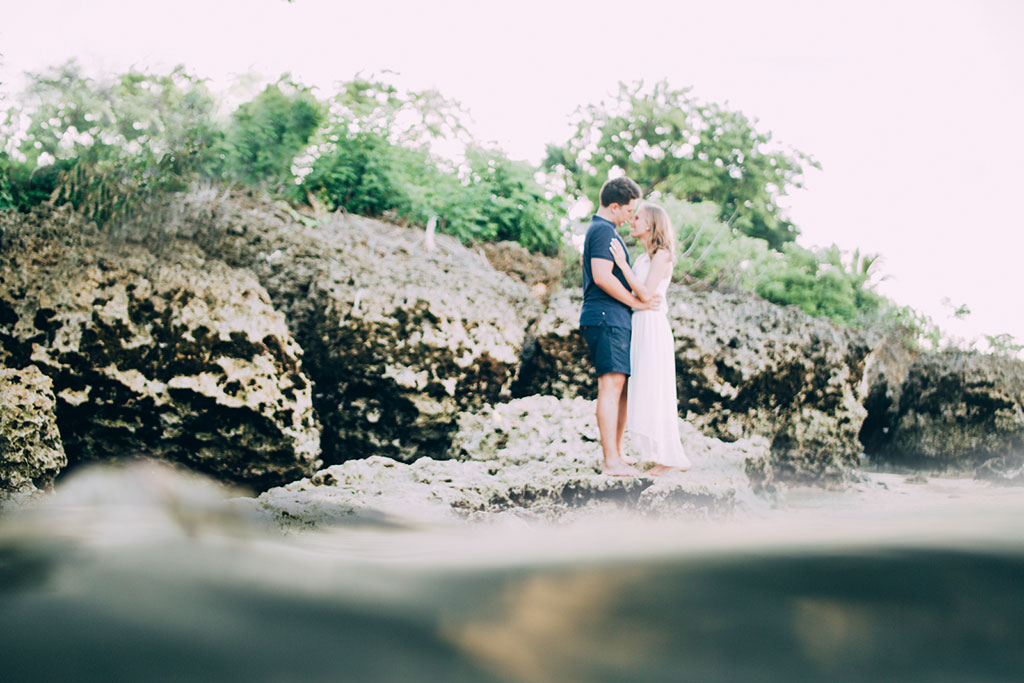 Visit OneThreeOneFour photographer Putu's profile to view more of his works.