Located in the north of the Yunnan province, Lijiang is famous for its lush landscapes, snow-capped mountains, clean environment and unique ethnic charm. It is no wonder why Connie and Jason decided to have their their destination wedding in Lijiang. With gorgeous, breath-taking sceneries that could be easily mistaken for paintings, we guarantee that the bright and vivid colours of Lijiang in this wedding covered by SPOTTED Wedding Photography will leave you in awe and in enchantment.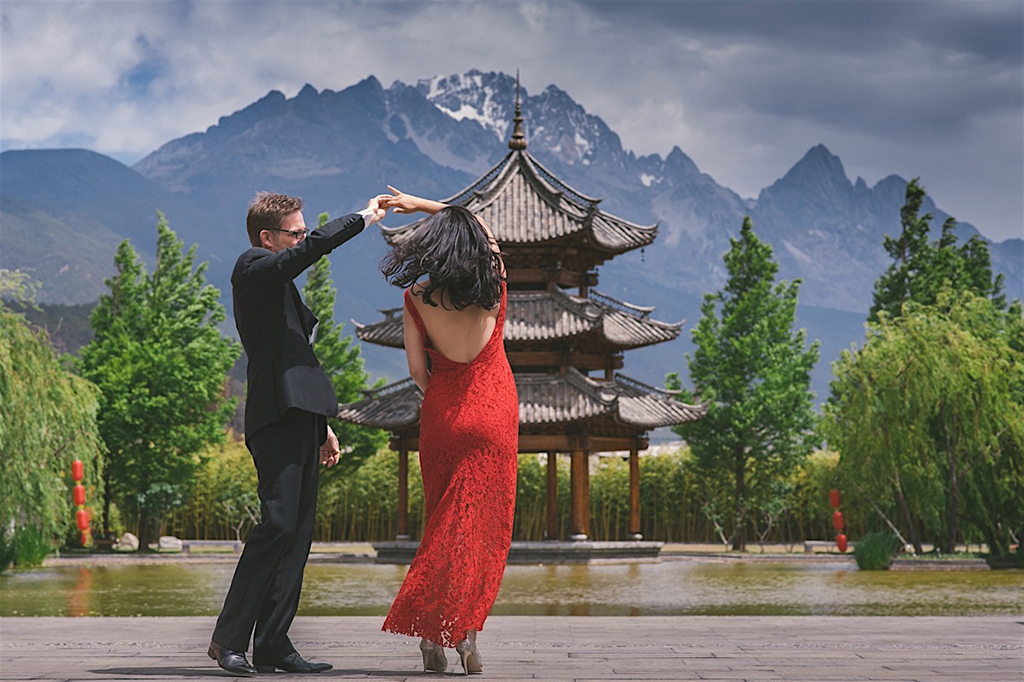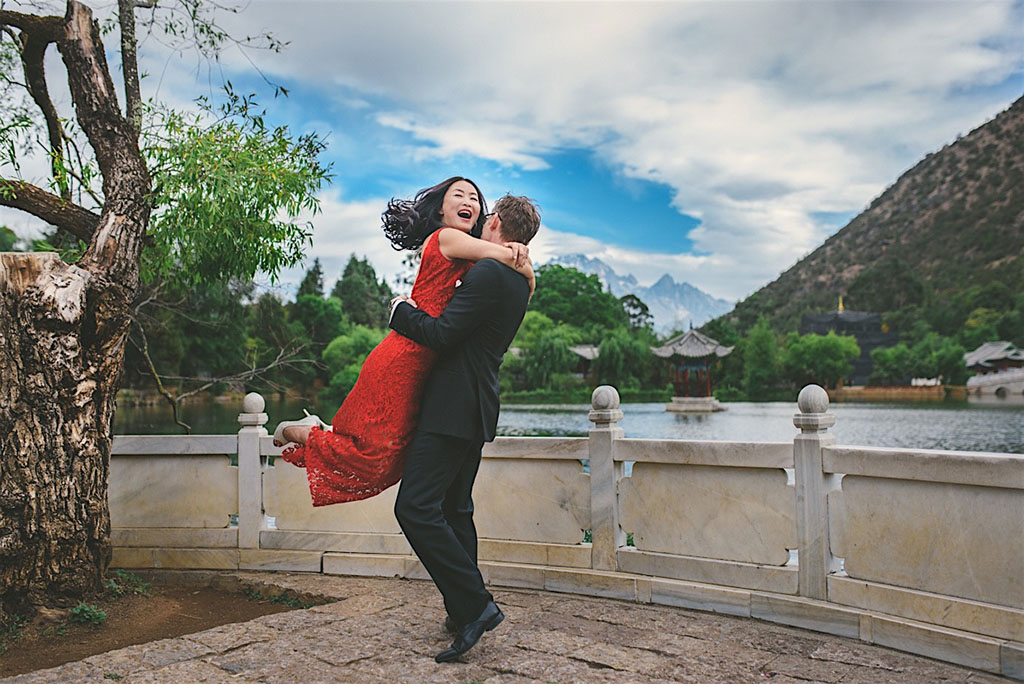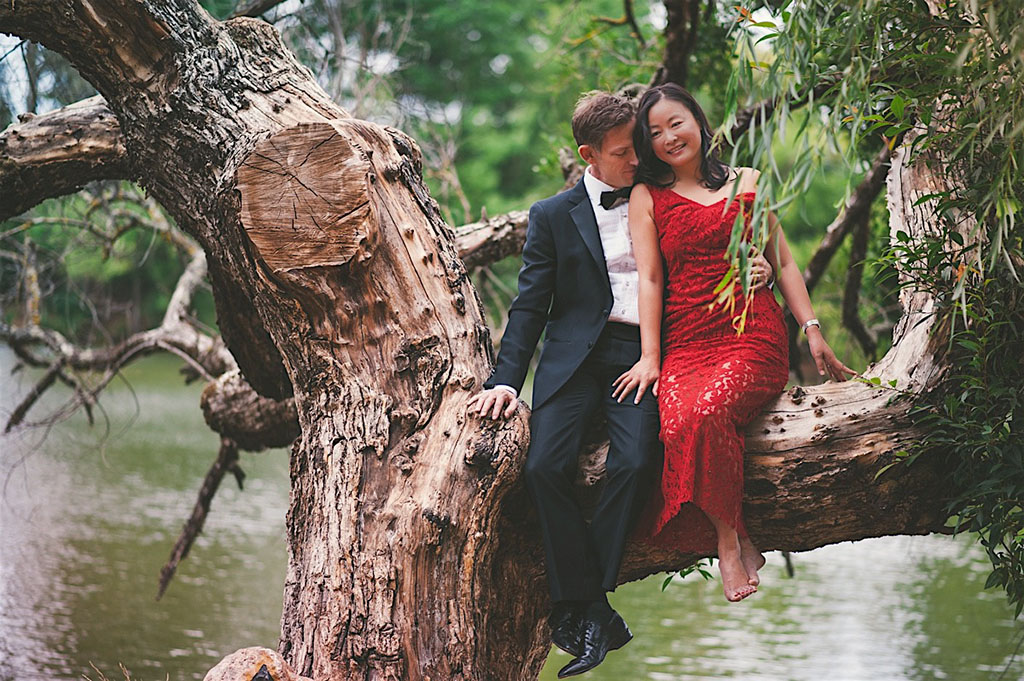 Connie and Jason, who are both working and living in the metropolitan city of Shanghai, previously visited Lijiang and fell in love with the town's peace, tranquility and serenity. With that, they decided to choose this unique city to be the venue for their big day. Celebrating their love with a cosy and intimate affair at the Banyan Tree Luxury Resort whilst being surrounded with their closest families and friends, Lijiang was a perfect choice for the couple to hold their wedding there.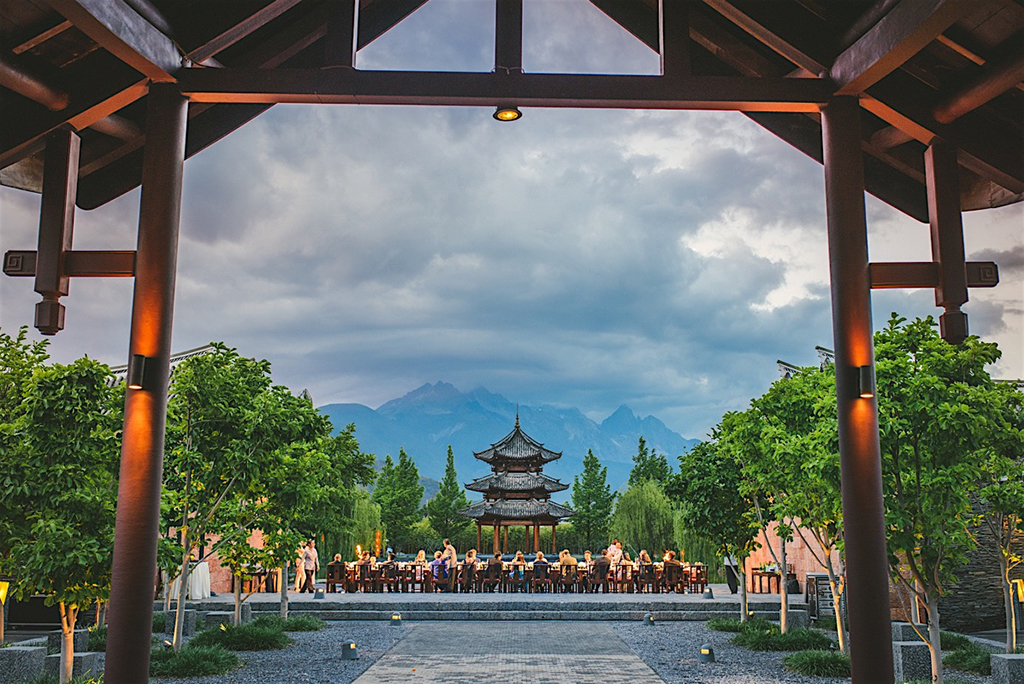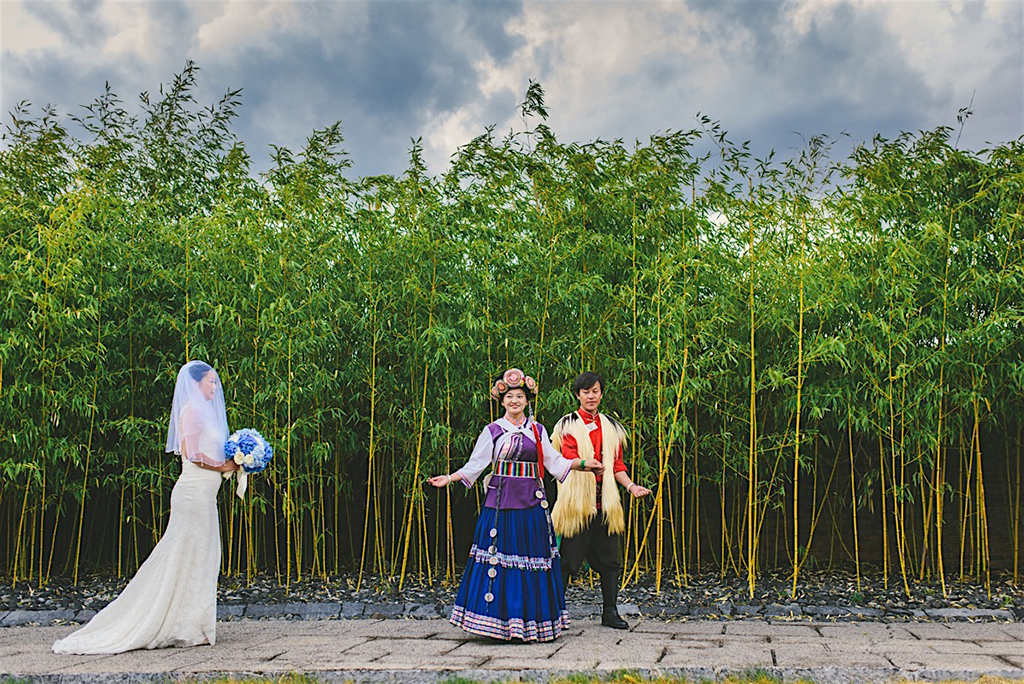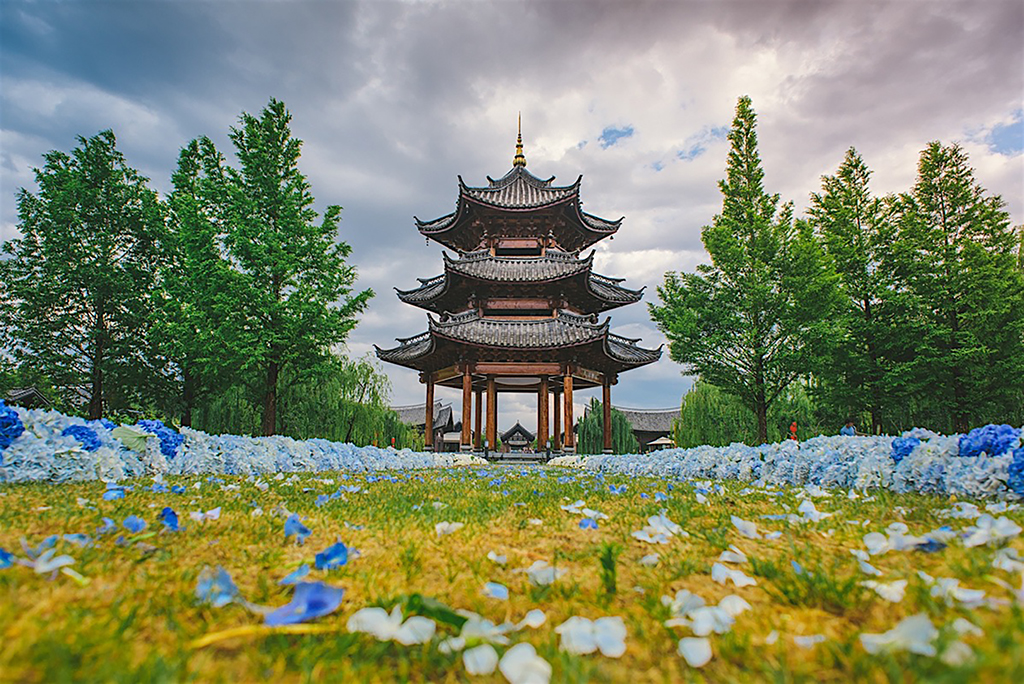 Connie and Jason's wedding reception was nothing short of perfect. During the wedding reception, the couple and their guests were treated to a spectacular view of the Jade Dragon Snow Mountain as they celebrated the couple's love story.
Surrounded by stunning oriental architecture, they also indulged in the ethnic and traditional charm of the town as they had their outdoor ceremony in a pagoda, and the wedding banquet on a patio by the pond.
Everyone also had their senses stirred as they got a glimpse of Lijiang's rich culture and heritage with a performance by the Naxi ethnic minority group during the banquet.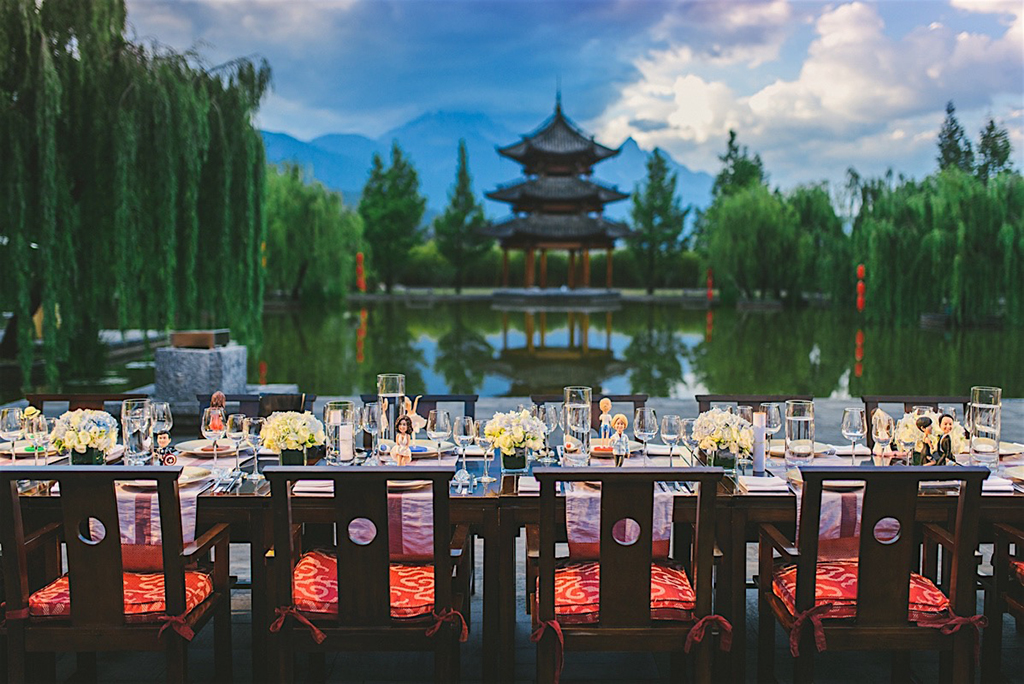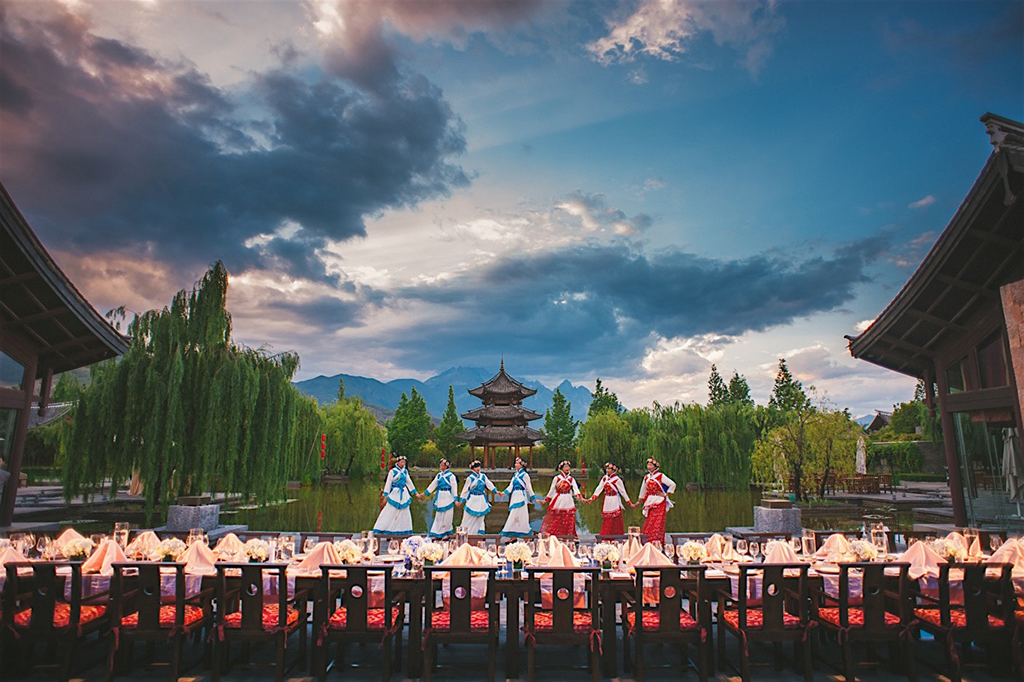 The couple also replaced the typical wedding seat charts with look-alike figurines of their guests, making the wedding ceremony one-of-a-kind! With such a sweet and lovely personal touch to their wedding, we are sure that Connie and Jason showed their guests that it was not only the celebration that was important, but it was everyone who was there to witness the union of the couple!
See full album here: Connie and Jason's destination wedding in Lijiang 
SPOTTED Wedding Photography is a boutique wedding photography studio based in Shanghai. Founded by award-winning photographer Dave Marco, SPOTTED Studio combines a European photography style with experience in the local market. Paying attention to story-telling and fine art aesthetics at the same time, you will be impressed by the photographs captured by SPOTTED Studio. Head over to SPOTTED Studio's profile to have a chat with him to find out more!
Our new series Wedding of the Day also known as #WOTD, brings you to a different wedding or photo shoot taken in different cities around the world each day. At OneThreeOneFour we want to share with you our daily inspirations, so be prepared to feast your eyes on awe-inspiring weddings from all around the globe!