Donning traditional costumes have been quite a trend in pre-wedding photoshoots. Whether it is to celebrate your roots and heritage, or to create a look that will be eternally timeless, it is not everyday that one gets to put on a traditional costume.
To add a twist to your pre-wedding photoshoots, you can always wear a traditional costume that is not based on your culture and heritage. Why not try wearing a Kimono while strolling down the streets of Kyoto, or even a Hanbok in a traditional Korean village?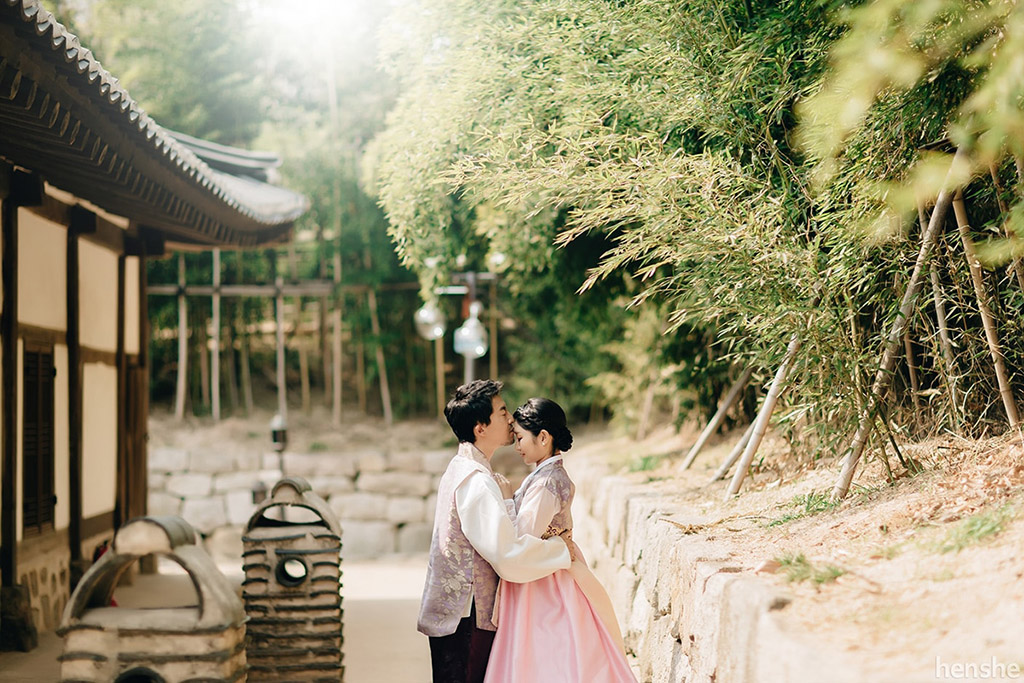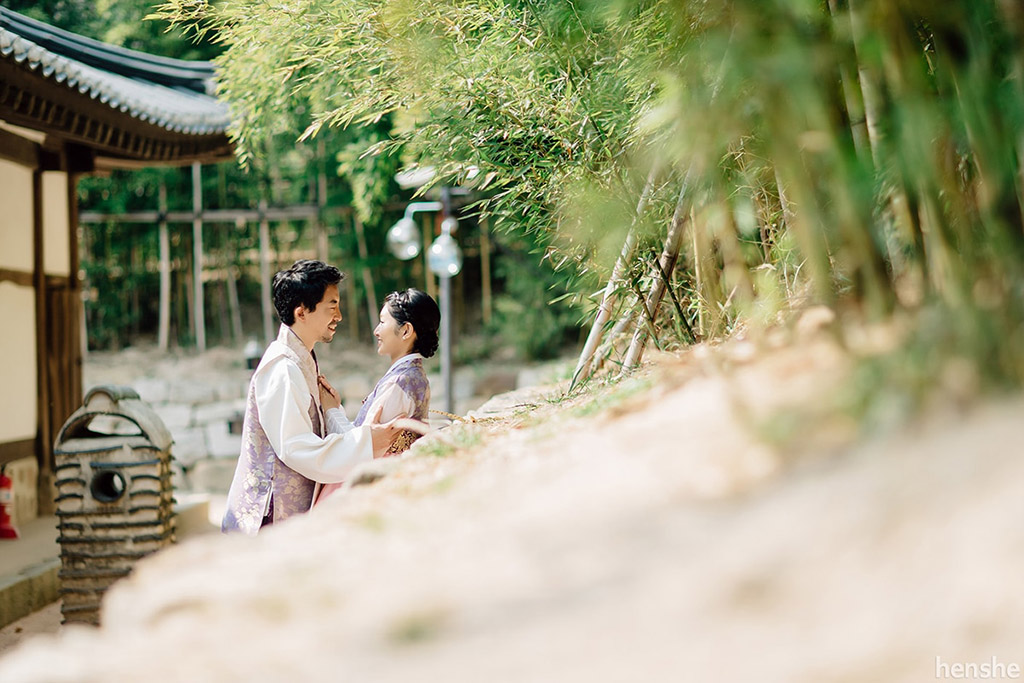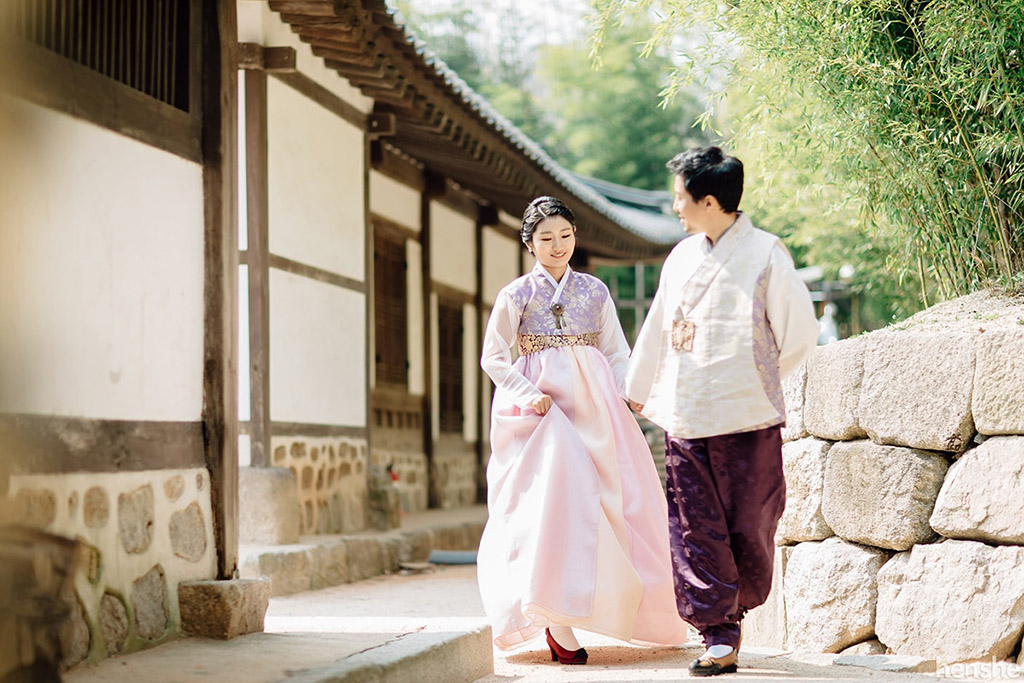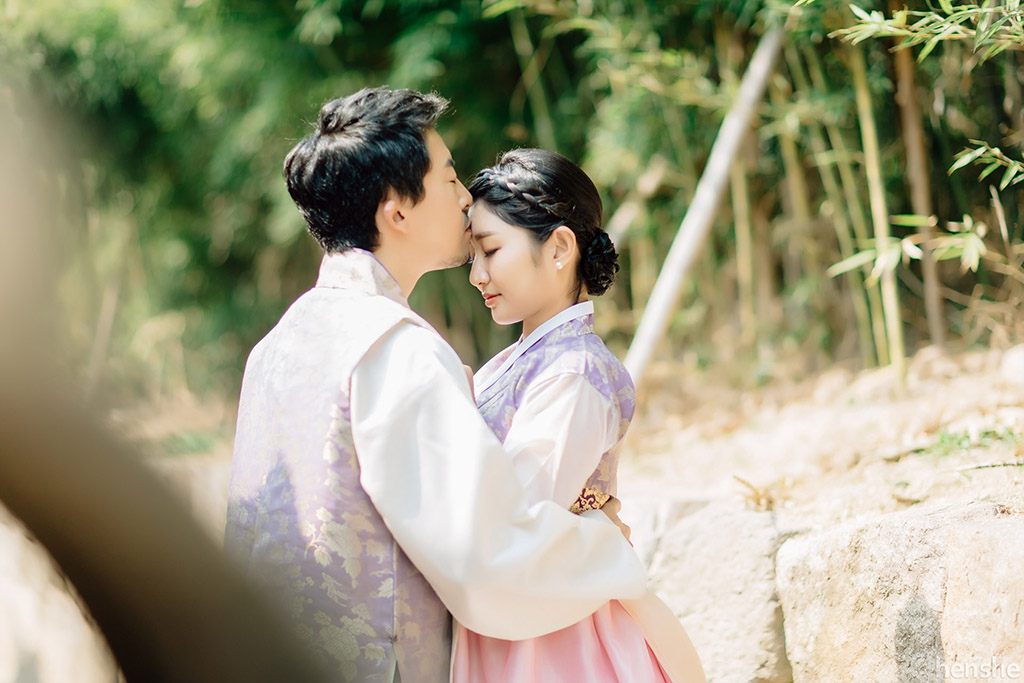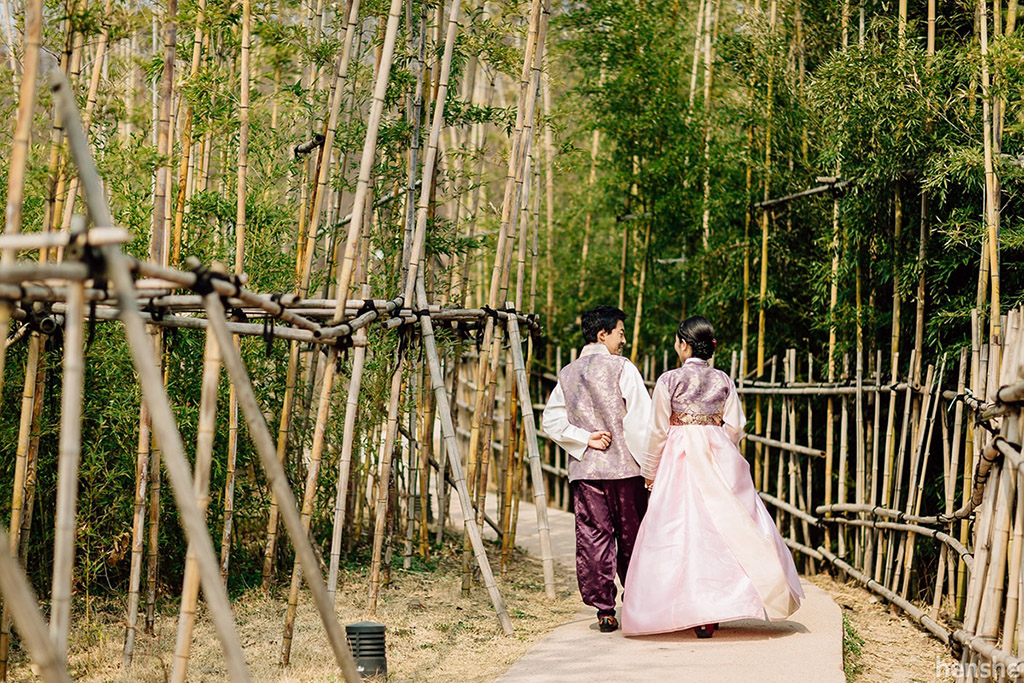 This Japanese couple flew to Korea for their honeymoon and wanted to do a mini post-wedding photoshoot with the traditional Korean attire, the Hanbok, one of the most iconic symbols of the Korean culture. They then booked a 2 hours date snap with OneThreeOneFour photographer Jungyeol.
Together with the photographers, the Japanese couple went to the Namsangol Hanok Village for their shoot. Located in the heart of Seoul, this traditional Korean village is home to restored traditional Korean houses, a picturesque pavilion and a pond.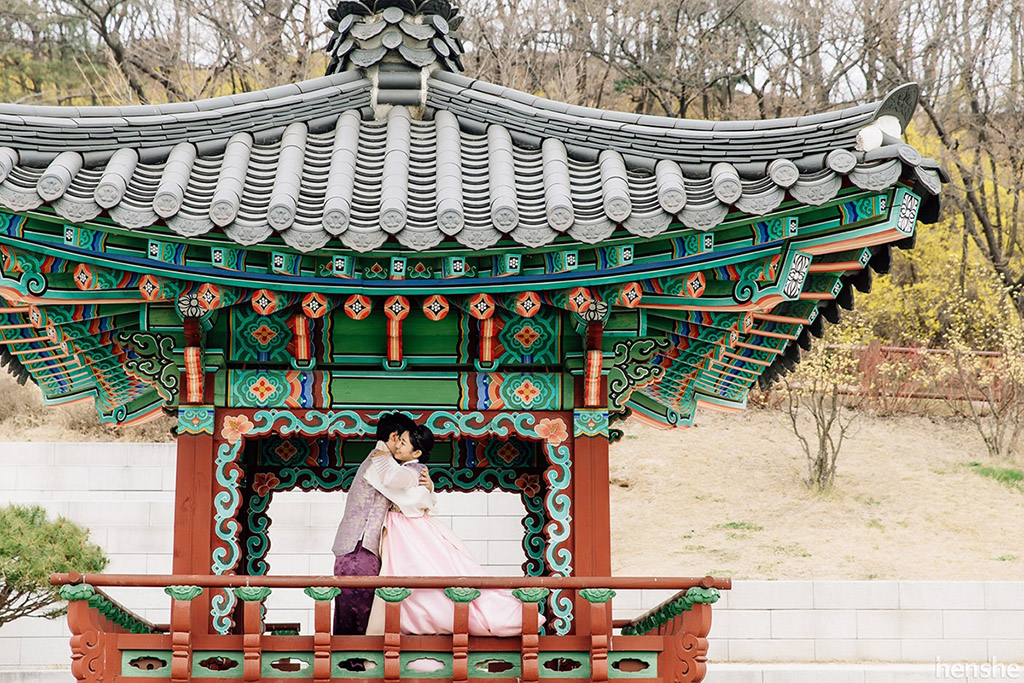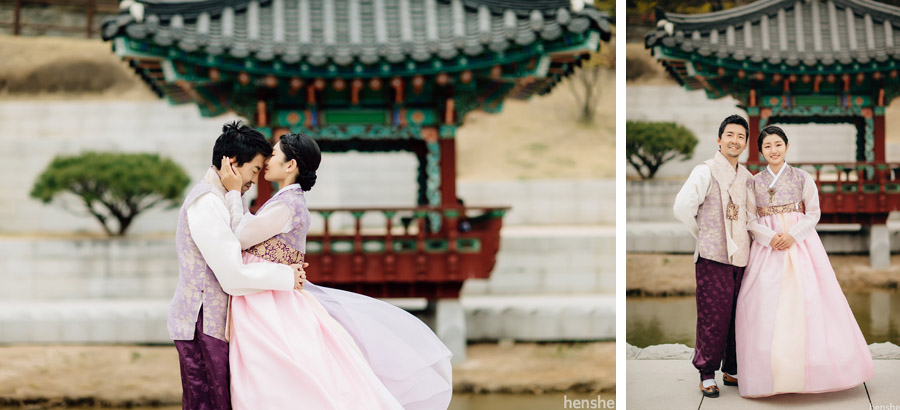 In the photoshoot, the bride wore a lavender jeogori (the basic upper garment of the Hanbok), embossed with a minimalistic golden leaf pattern, and a pale pink chima (skirt). Looking like a sweet and demure lady in her Hanbok, the bride looked incredibly beautiful and radiant.
It was not only the bride who looked gorgeous, for the groom was equally charming as well in his matching champagne and lilac jeogori, and a royal purple baji (pants). With the vibrantly coloured traditional attires, the Japanese couple added a pop of colour to the otherwise muted surroundings of the traditional village.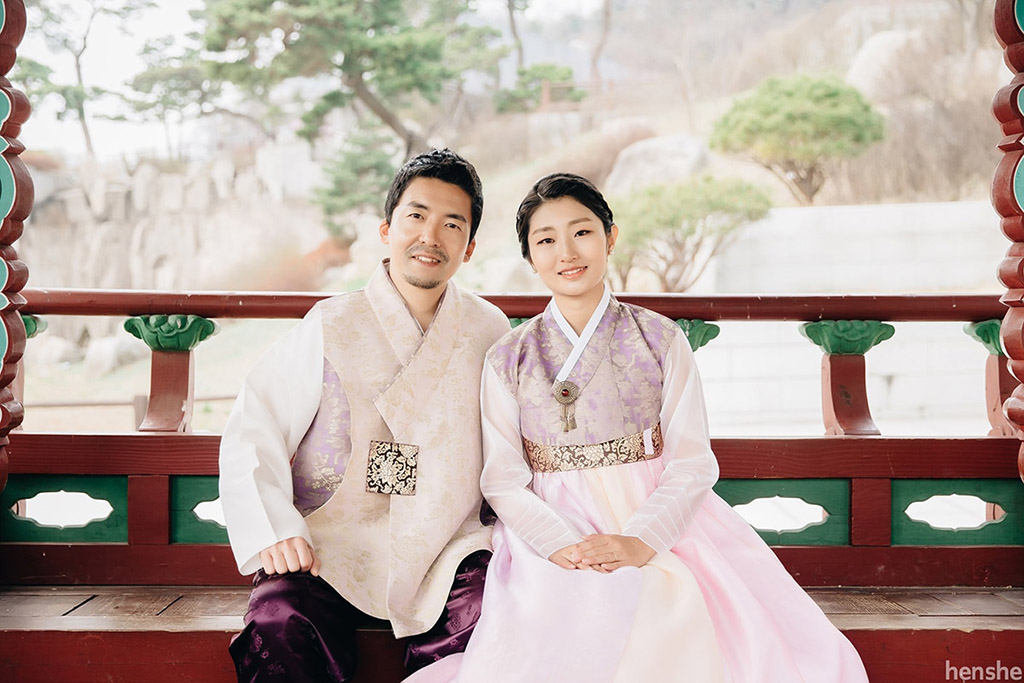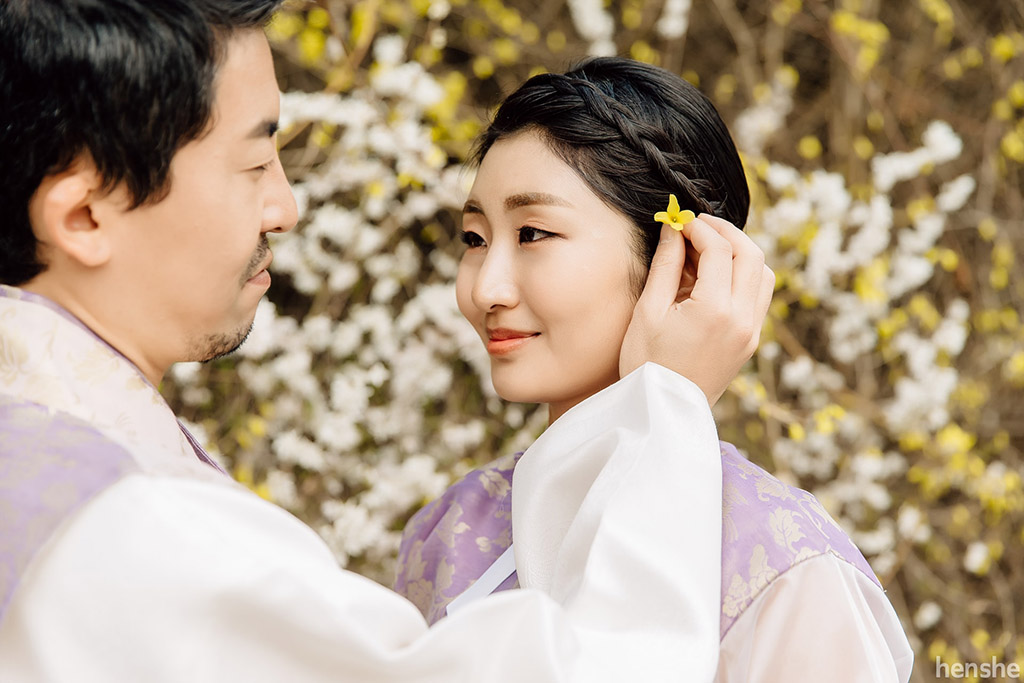 Besides, what also warms our hearts about this photoshoot is the way the couple exchanged loving gazes with each other or walked together along the quaint cobblestone streets of the Namsangol Hanok Village. It was as if the couple had stepped into one of those romantic and dreamy scenes in a K-drama set in the Joseon dynasty… so swoon-worthy!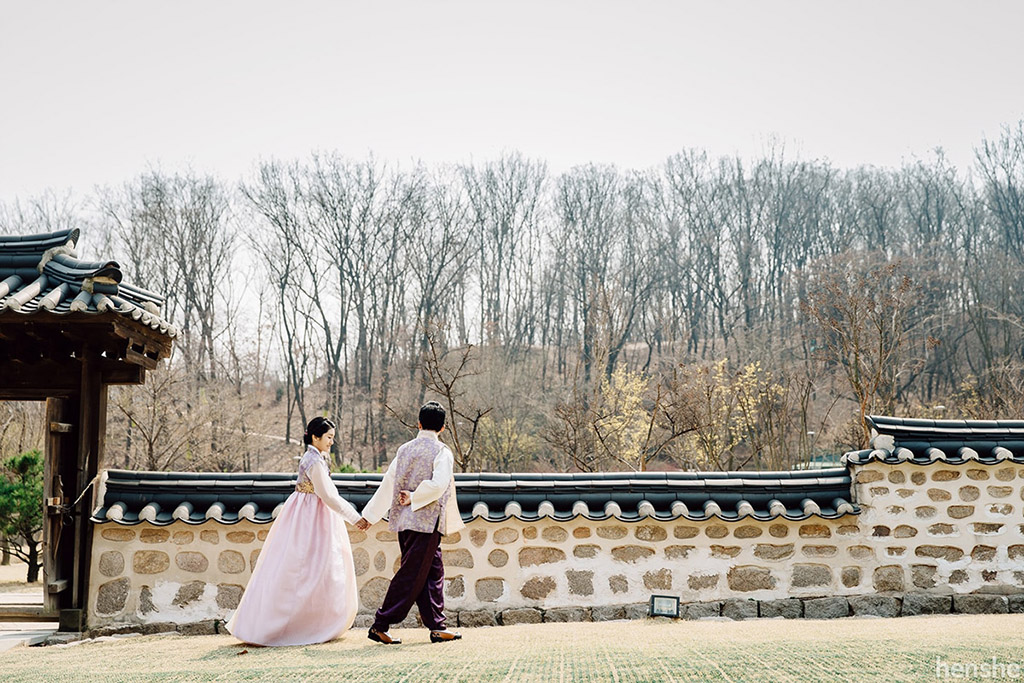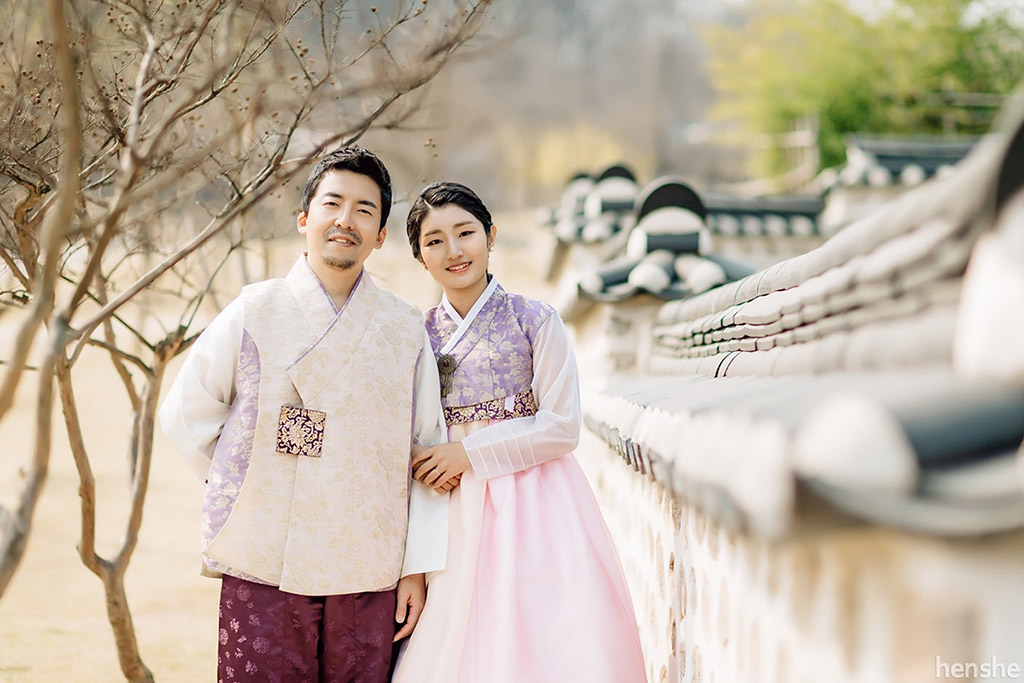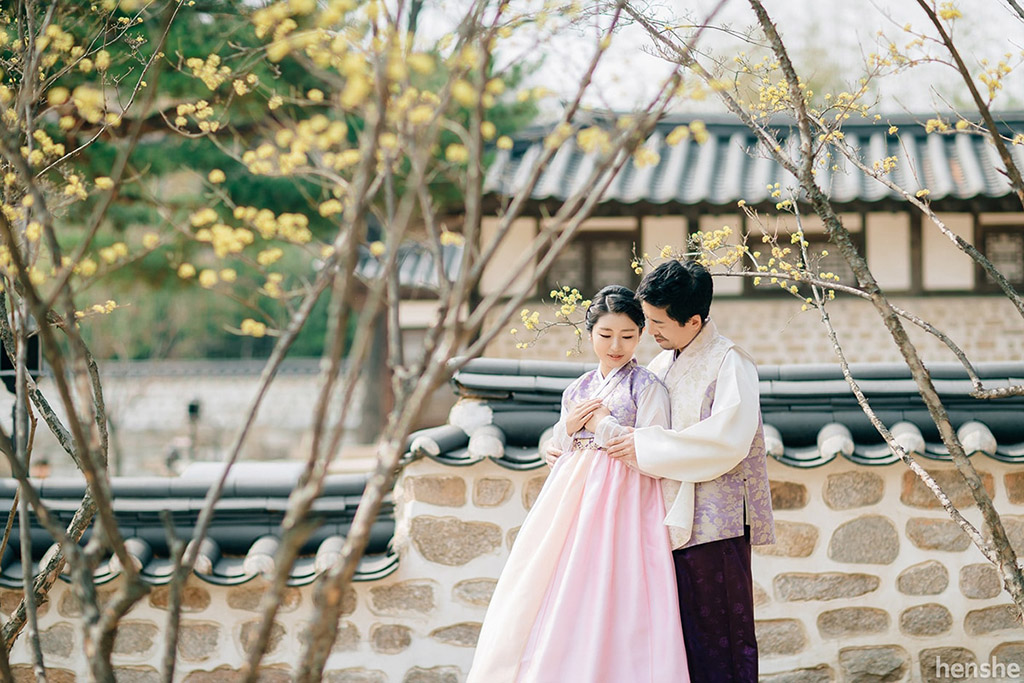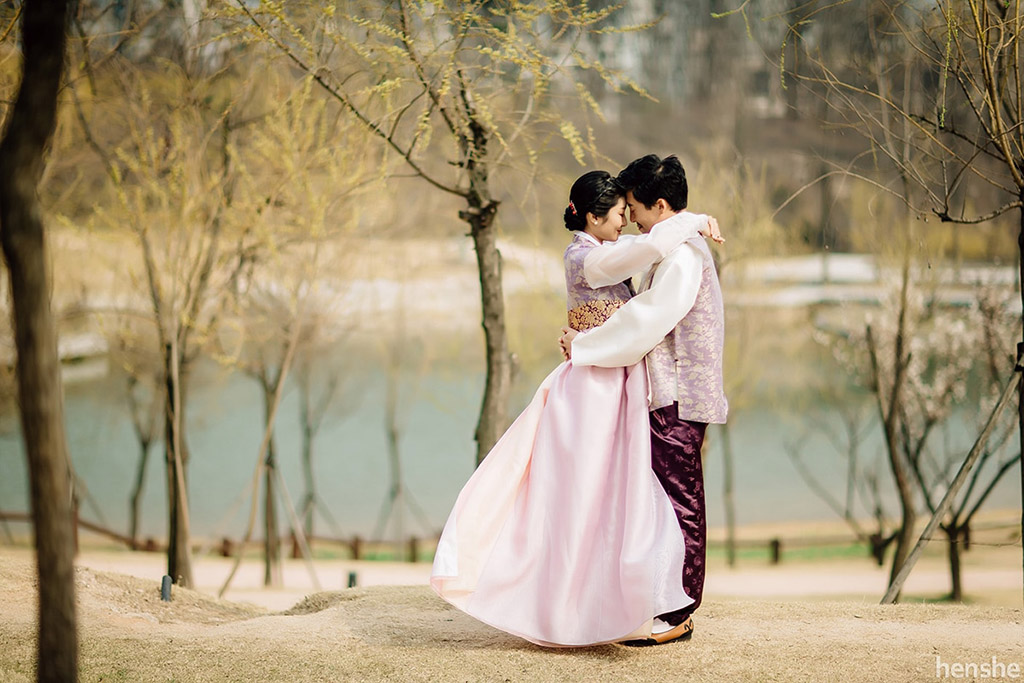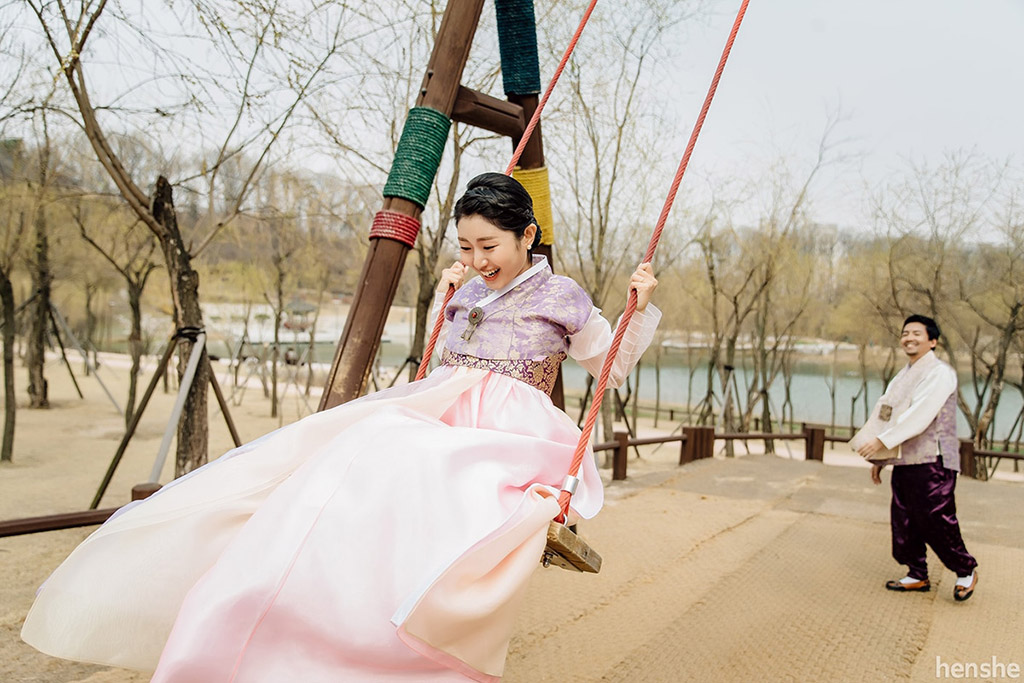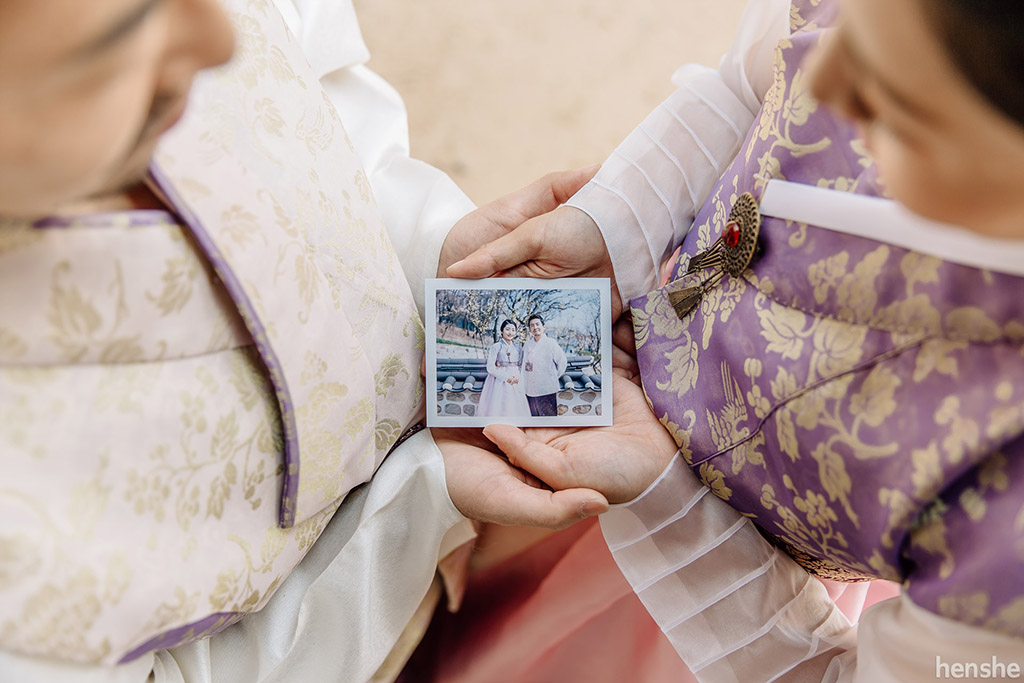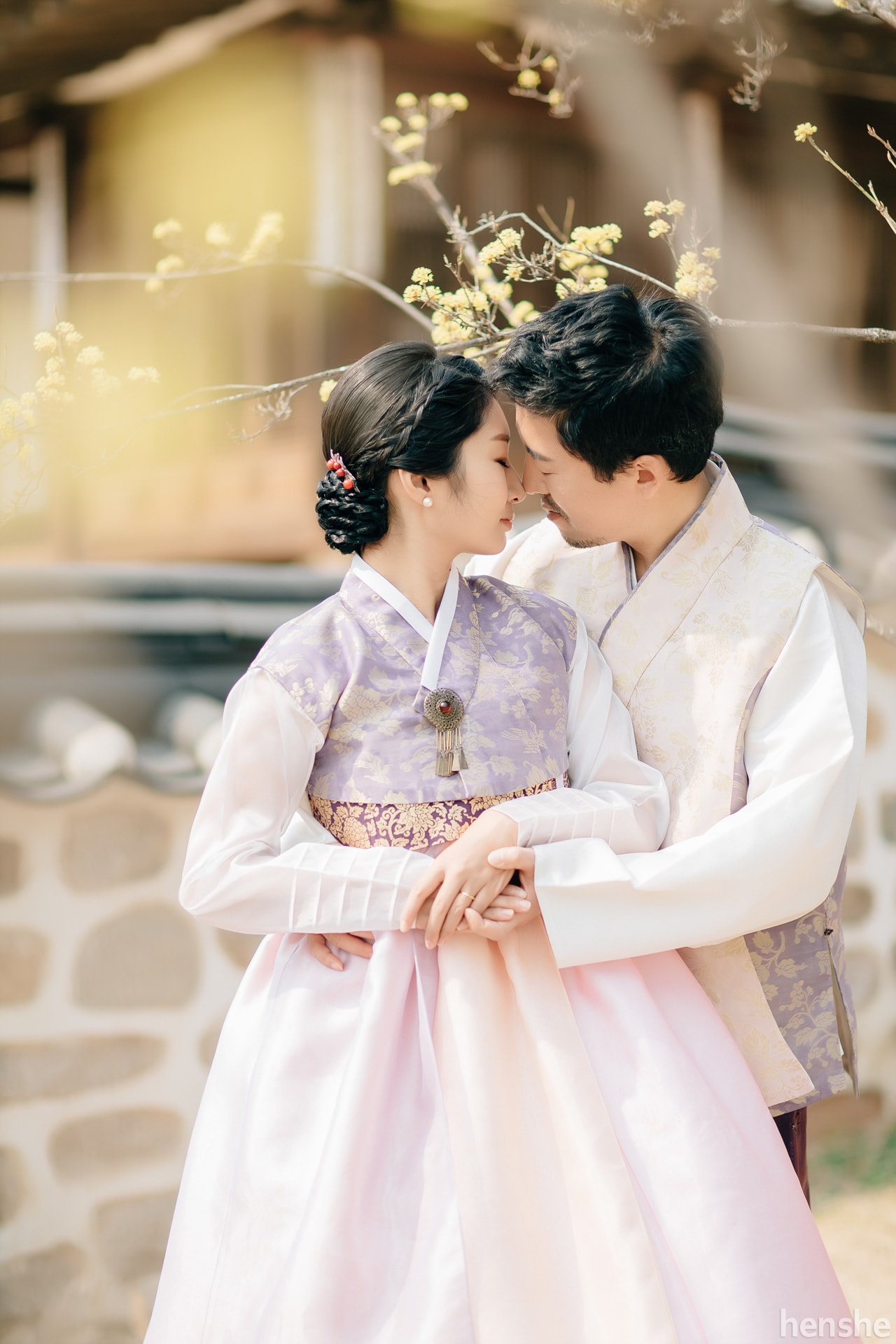 View full album here: Hanbok Photoshoot at Namsangol Hanok Village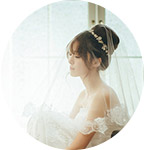 If you're interested to have a memorable photoshoot in Korea, why not rent your Hanbok in Korea and get OneThreeOneFour photographer Jungyeol to take some incredibly romantic shots for you? Jungyeol is a Korea-based photography studio that produces dreamy and vintage photos. Head over to their profile to check them out!
You can also check out other Korean wedding photographers here and other beautiful photoshoot locations in Seoul here.
Our new series Wedding of the Day also known as #WOTD, brings you to a different wedding or photoshoot taken in different cities around the world each day. At OneThreeOneFour we want to share with you our daily inspirations, so be prepared to feast your eyes on awe-inspiring weddings from all around the globe!