If you are looking for a photographer that makes you look glamorous, ME&you Studio's Jeffri is definitely the choice. Based in Singapore and Indonesia, he is very skilled at producing editorial images that capture the essence of an interesting environment, such dramatic landscapes or intense architecture.
We are proud to have Jeffri Angkasa as part of the family on OneThreeOneFour. ME&you Studio is our new Photographer of the Month, read their answers to our questions.
As told to OneThreeOneFour by Jeffri Angkasa, Me&you Studio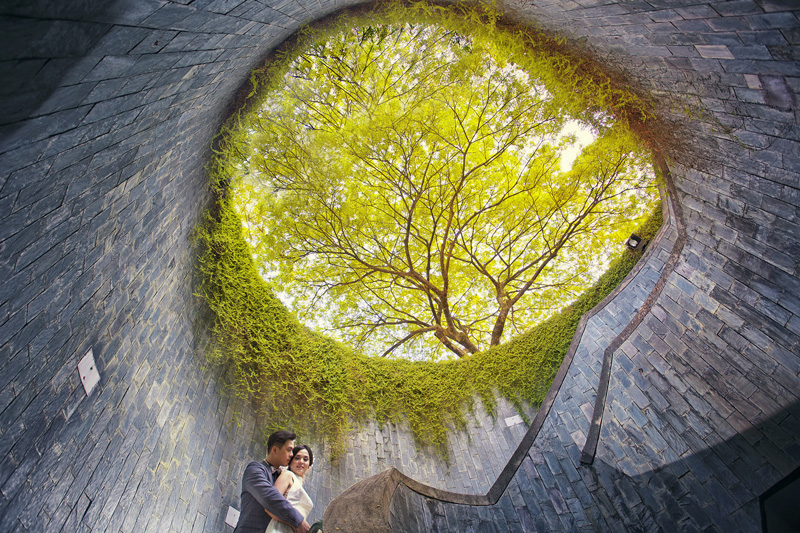 Jeffri Angkasa: the photographer behind ME&you Studio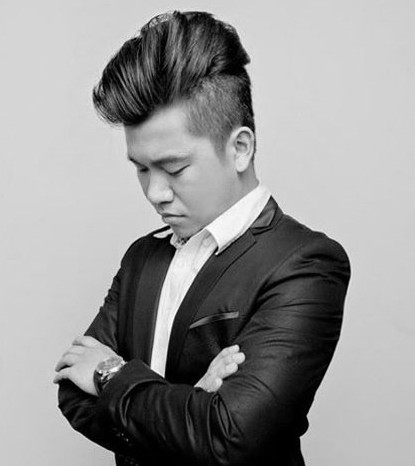 Jeffri Angkasa is an Indonesian architect spreading his horizon as a talented photographer. Born in P.Siantar, raised in Pekanbaru & Jakarta, he has been fascinated by the world of art ever since he was a little boy.
Fun fact: Jeff is also the director of Angkasa Architects,the Architecture Design Consultant firm based in Pekanbaru, Indonesia.
Jeffri Angkasa & Yuliana Lie founded ME&you Studio in Singapore in 2013 and regional office were established in Pekanbaru, Indonesia in 2014.
How would you describe your photography style?
My style is to capture your every intimate moment with unique perspectives and angles like no other. My aspiration is to create a memory that will be cherished forever. It's not only about capturing those moments entirely, but also bringing your dream to reality.
What are your favourite photoshoot spots in Singapore?
My favourite locations are Chijmes, Marina Bay Sands, Gardens by the Bay. There are many great shooting spots in these 3 locations. Other than the beautiful architecture, there is the garden, the Singapore skyline, and the amazing buildings.
Pre-Wedding at Chijmes, Singapore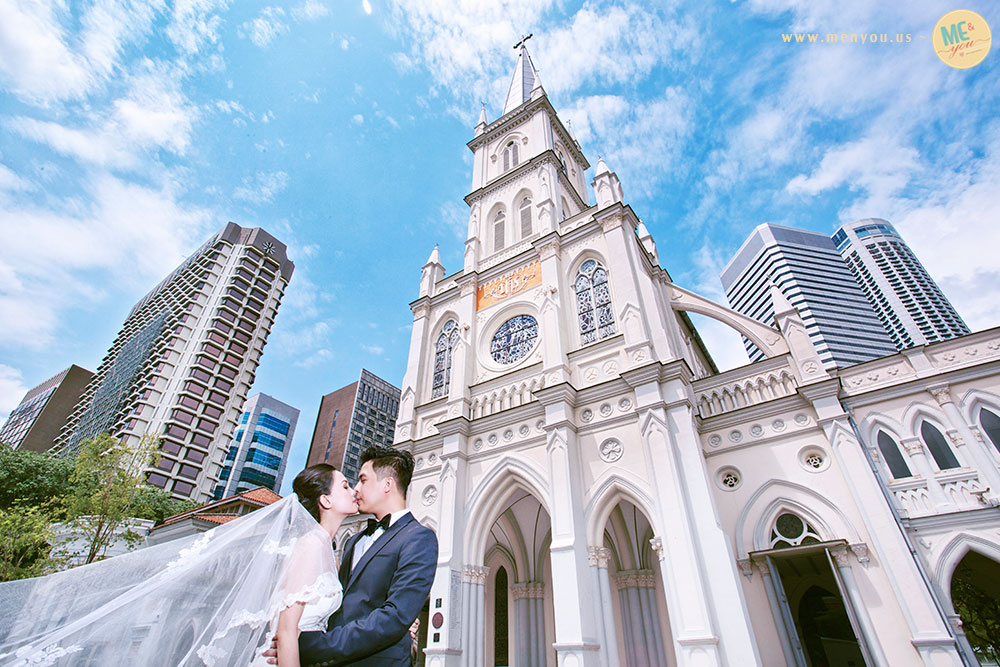 View full album here: Pre-Wedding Photography in Singapore
Pre-Wedding at Marina Bay Sands Area, Singapore
Pre-Wedding at Gardens by the Bay, Singapore
Tell us about your most interesting project.
Our most interesting project would be the wedding of William Ng & Wong Yoon Shin at The Ritz Carlton, Jakarta. We were so lucky to be part of this client's grand wedding at Jakarta, Indonesia, working together with all big vendors from Jakarta.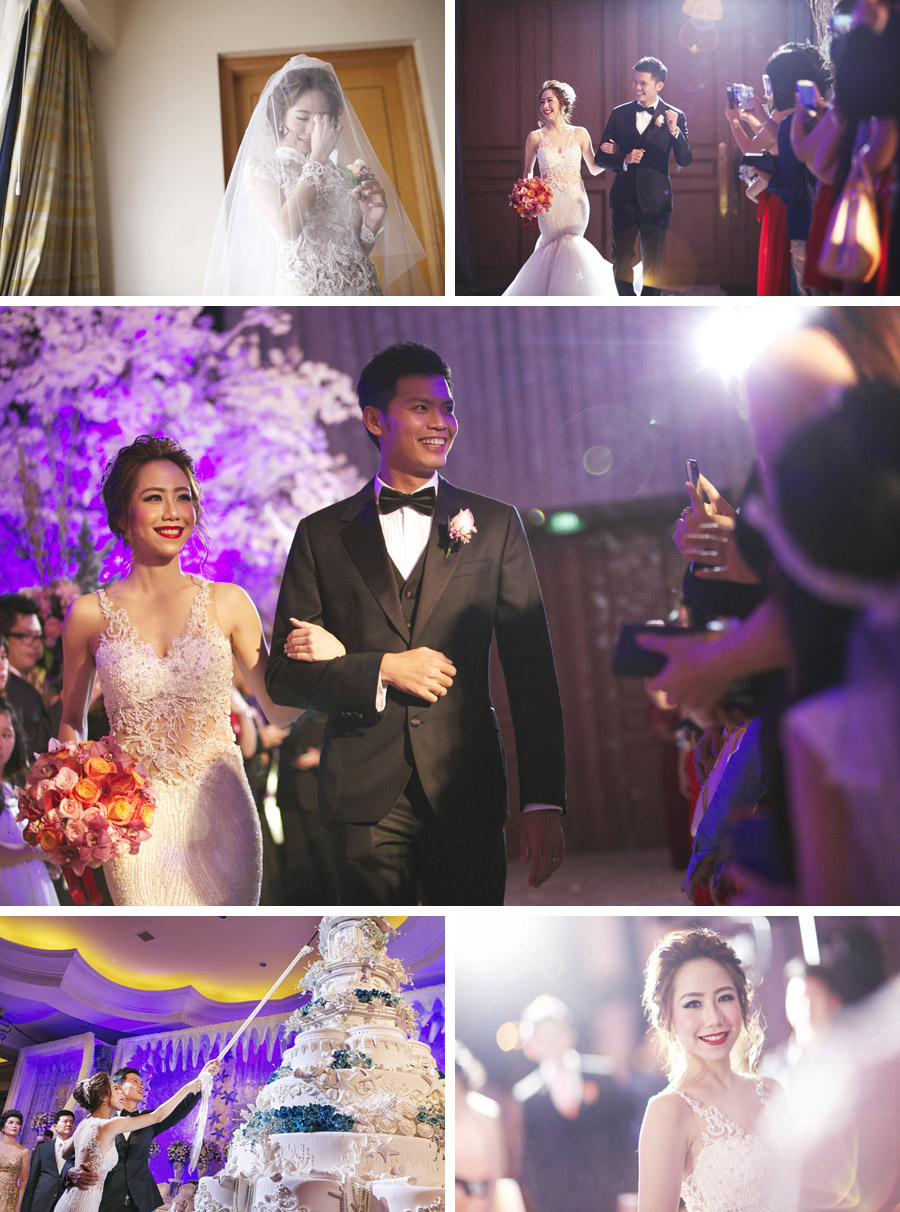 Photo by ME&you Studio
Video by AXIOO
Make up by Andy Chun
Wedding Gown by My Mischa
Hand Bouquet by Atrina Soendoro
Venue at The Ritz Carlton Hotel Mega Kuningan, Jakarta, Indonesia
Wedding Organizer by Kenisha WO
Wedding Decoration by De Sketsa Wedding Decoration
---
ME&you Studio offers pre-wedding photoshoot and wedding day coverage services. They are also available to travel worldwide. A 13-hour pre-wedding photography package starts at USD 1488. Check out their prices on their profile listing on OneThreeOneFour.