Lightshell's work has been stunning, artistic and authentic. We are proud to have Aria Aryana and Arya Wira as part of the family on OneThreeOneFour. Lightshell is our new Photographer of the Month, read their answers to our questions.
As told to OneThreeOneFour by Arya Wira, Lightshell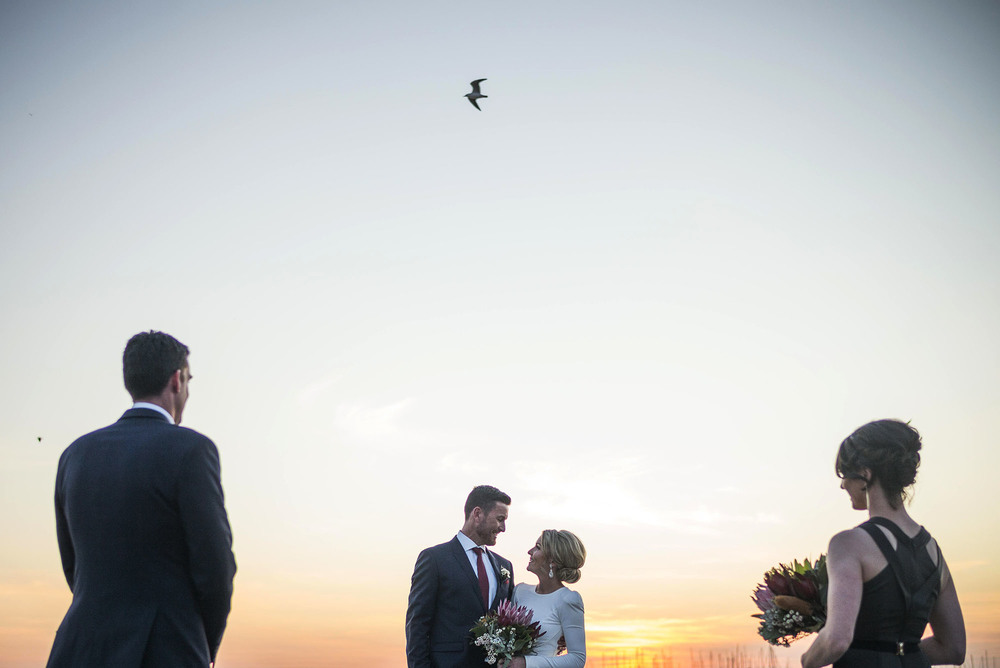 How did the both of you came to know each other?
We both attended the same high school in Bali. I was Aria Aryana's senior. Because we have the same kind of passion in photography, it made us know each other better. We love to take photos of random people in the street, kind of a documentary approach. It is something that we are still doing today. We are not just photography friends but we have been best friends ever since then.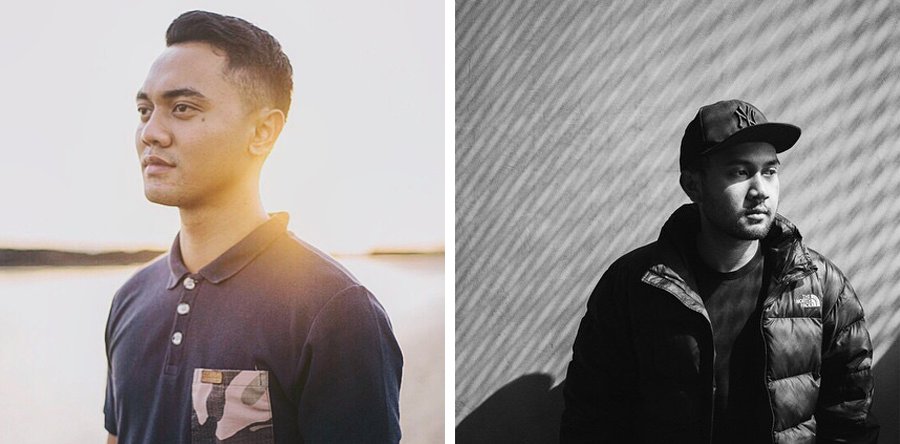 How did the both of you started Lightshell?
We launched Lightshell in 2015. We are destination wedding photographers based in Bali, Indonesia and Melbourne, Australia.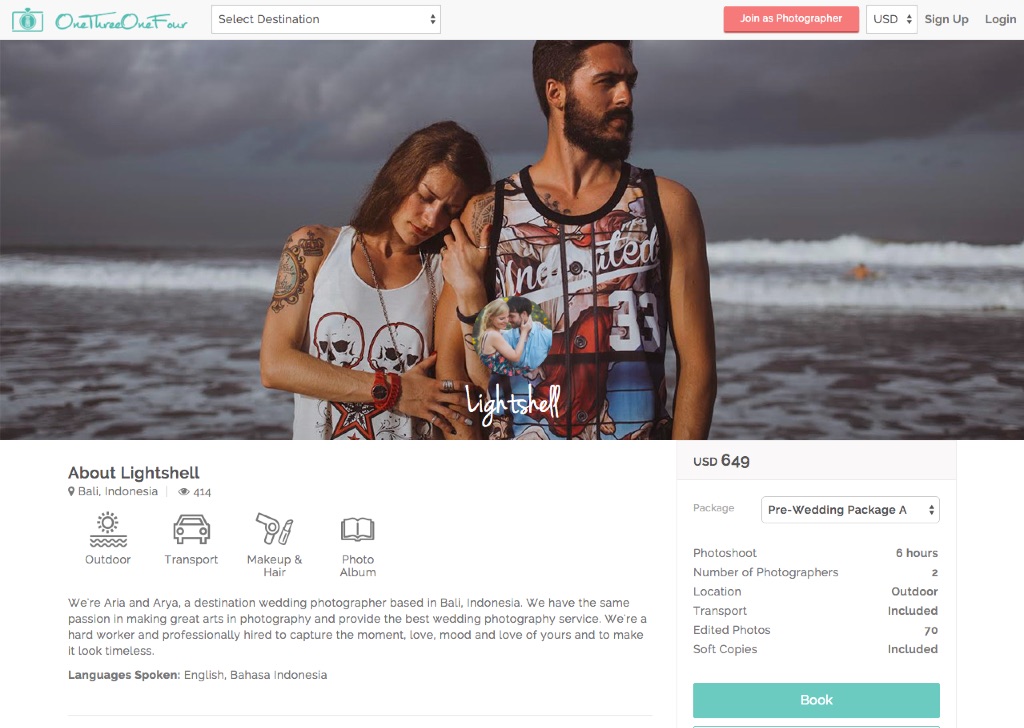 Aria Aryana has always been toying with the idea of starting his own wedding photography business since 2010. However, he felt that he was not ready for it. Over the past 5 years, Aria started his work in the wedding photography business as a second shooter with several famous wedding photographers across, Melbourne, Sydney and Bali.  He fell in love with wedding photography because he can feel the joy and love while he shoots. This is something he felt was lacking in the street photography world. He also loves to be part of a person's most precious moment in life. Taking their photos is an honour for him and me.
Aria completed his degree in Bachelor of Arts from RMIT in 2014. As part of his final year portfolio, Aria published several street photography books – Step Back and It Is What It Is! Aria realised that selling photos of street photography and books were not enough to make a living in Australia, due to the high costs of living. He felt that it was also the right to start his own wedding photography business.
So one day, I was chatting with Aria over Skype. We were talking about film cameras… and suddenly Aria asked me about making a wedding company together.
Why the name Lightshell?
The word, Lightshell, was chosen because inside a small and light shell has a beautiful pearl, that we dedicate to our beloved clients.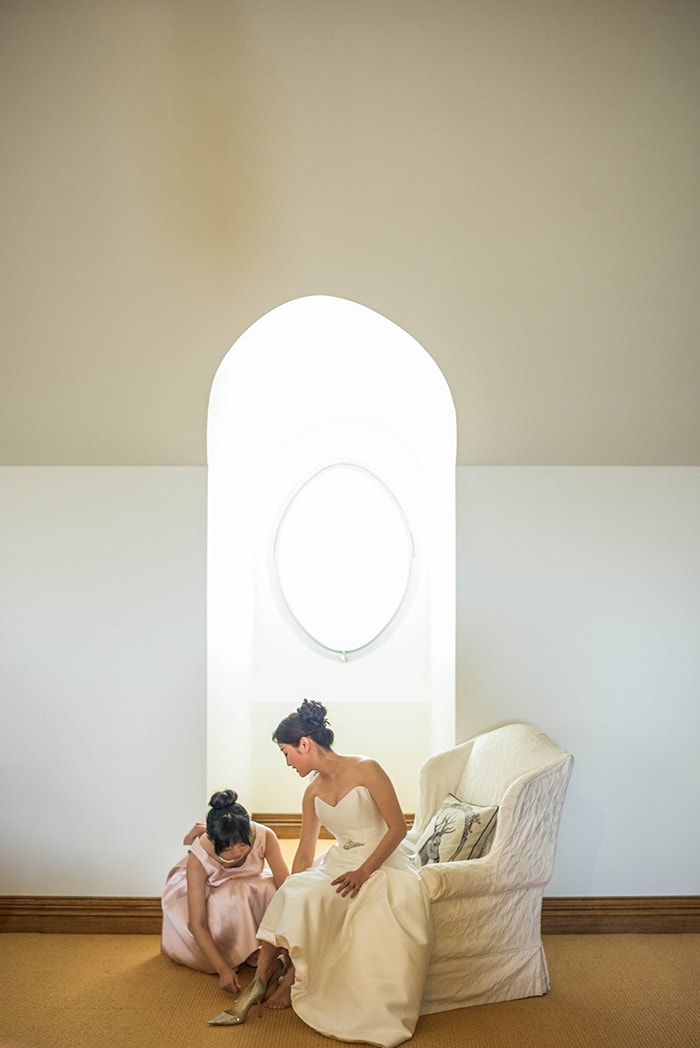 Because we believe that our approach is not just beautiful, but aesthetically timeless.
How would you describe your photography style?
We are a visual storyteller, telling the stories in the most precious moments in our beloved client's life. We approach the photos with a documentary and candid style. We let the real and honest moments flow. Because we believe that our approach is not just beautiful, but aesthetically timeless. One of our dreams is to be able to capture those moments in different parts of the world.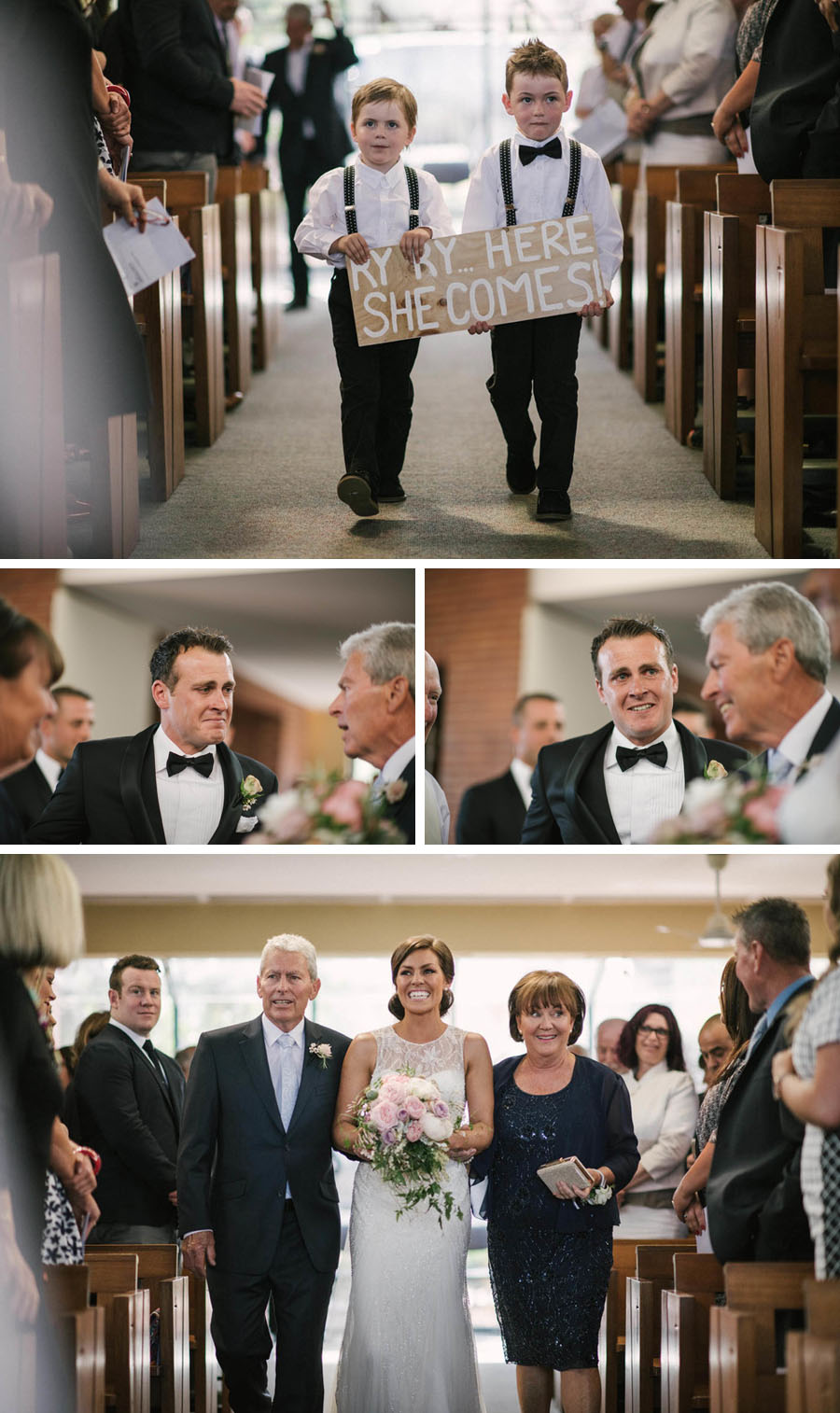 Where are your favourite photoshoot locations in Bali?
Lake Batur and Mount Batur in Kintamani are our favourite spots in Bali. It is breathtakingly beautiful. It is complete, we can find a great lake and a mountain in the same place.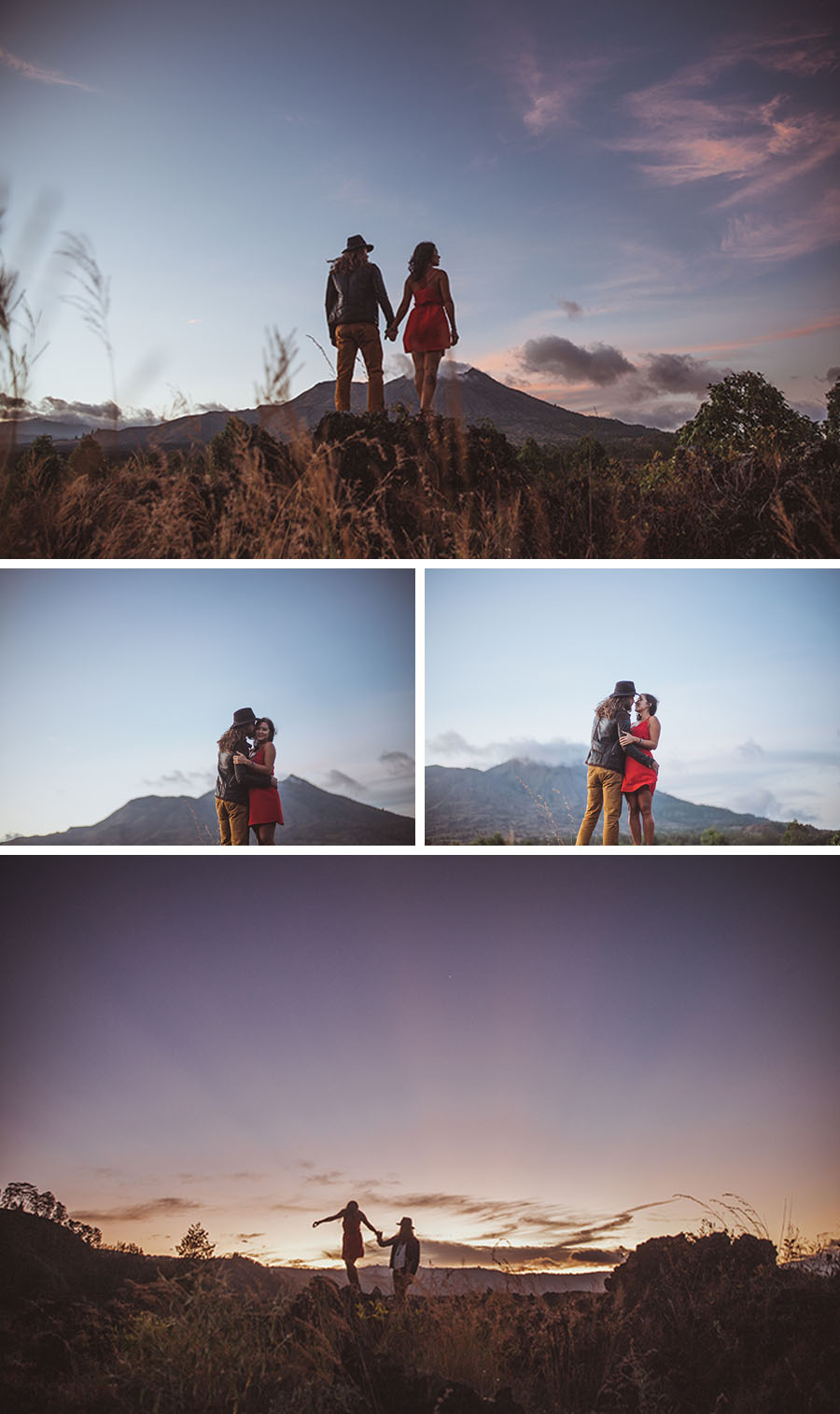 Share with us one of your most interesting photoshoot!
It was our first client, Georgia and George. We were in a bar, and they came up to us started chatted with us. They said they saw us with our cameras and were interested in talking to us. It turns out that both Georgia and George are Greek wedding photographers, based in Melbourne. They told us they need some photographer to take their pre-wedding photos in Bali. Of course, we said yes!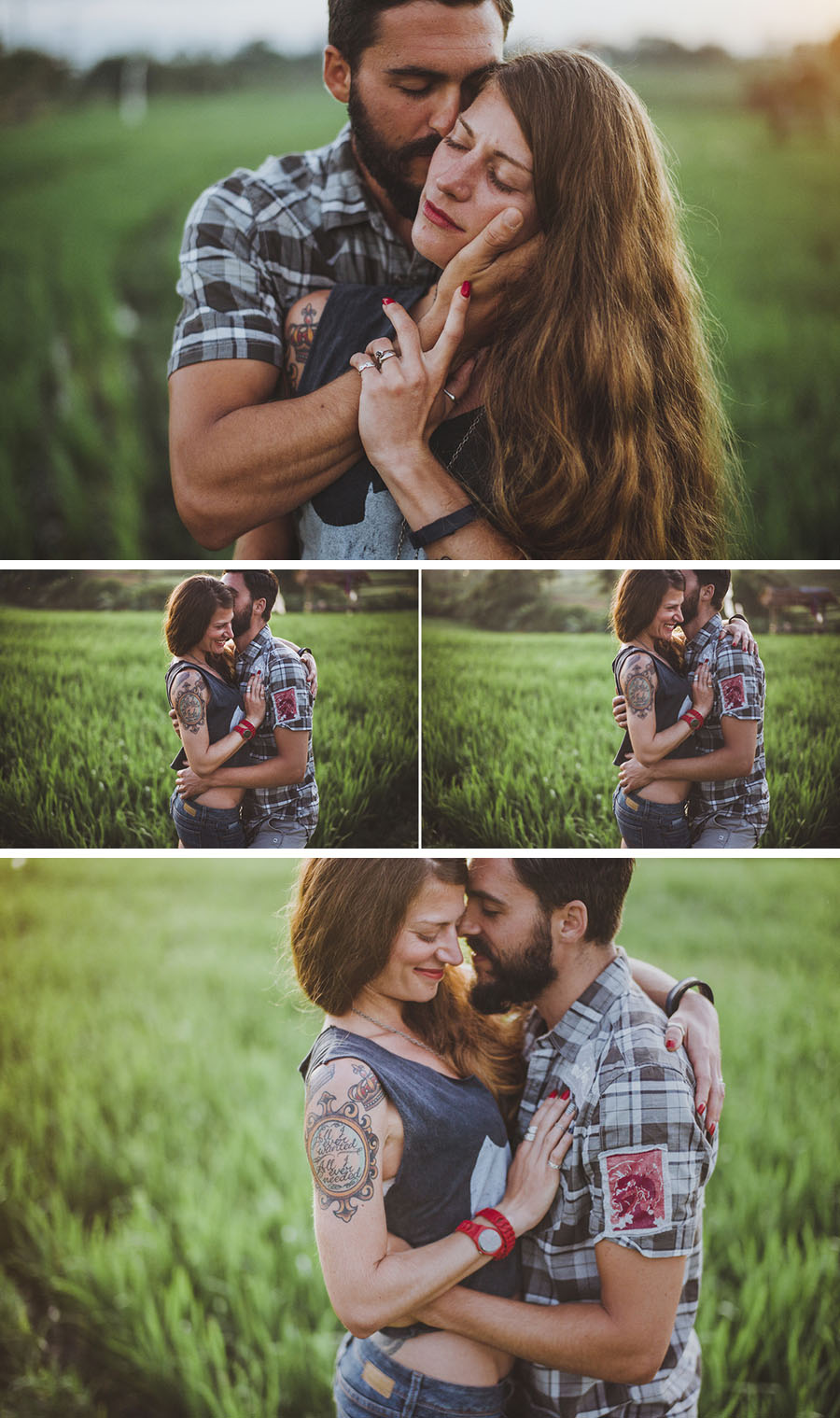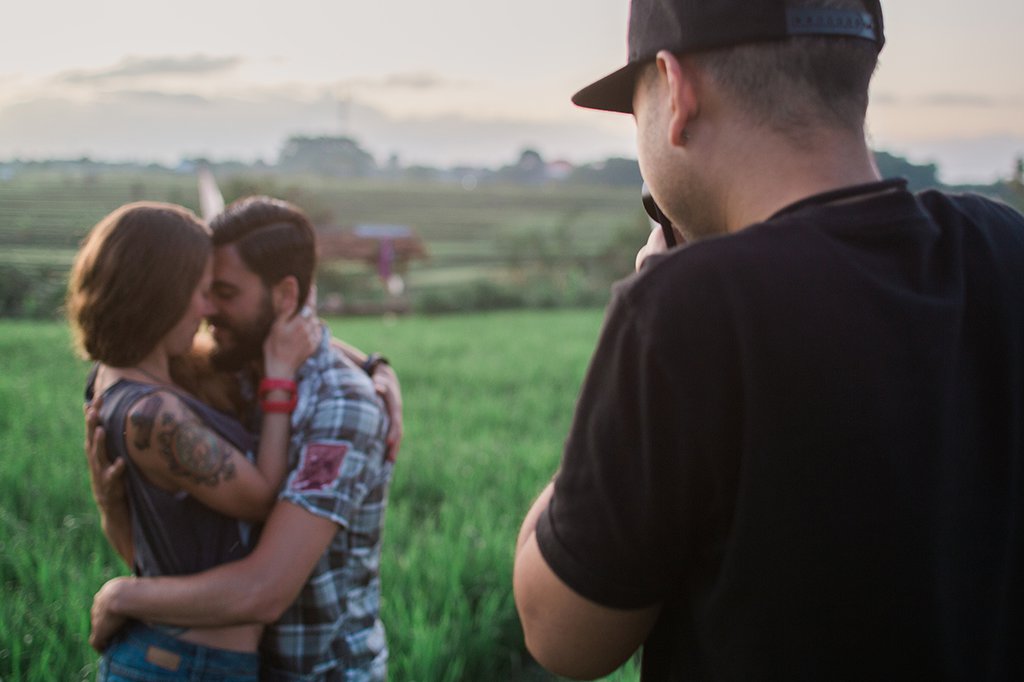 View all photos of Bali pre-wedding photography session for Georgia and George.
---
Lightshell offers pre-wedding photoshoot and wedding day coverage services. A 6-hour pre-wedding photoshoot starts at USD 649.