It can be tough having to surf numerous websites to find the perfect pre-wedding package but we will make it simple for you.
Here's a quick look at our prices, photographers' works and reviews as well as what you can expect from our package.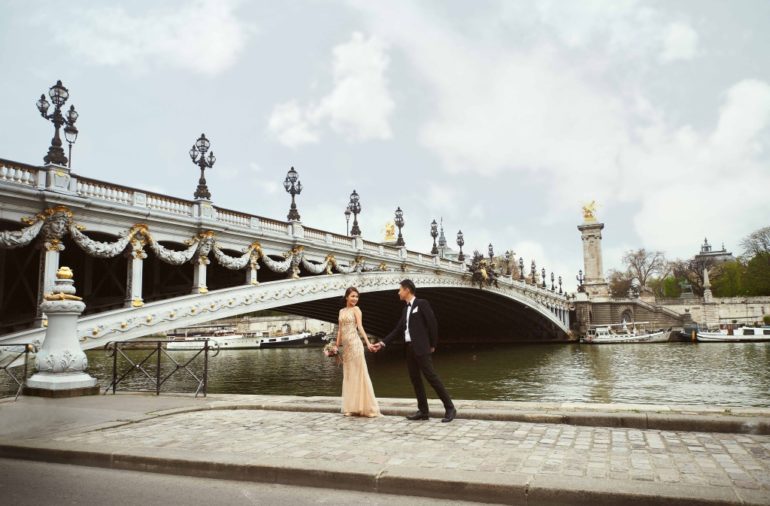 Paris is crowned the City Of Love and each year, thousands of couples have their weddings and photoshoots there. With the Eiffel Tower standing tall and architecture that exudes romance at every turn, it has earned its beautiful nickname.
With an experienced local team, you can trust that we will bring you to the best picture spots and many other hidden gems that you didn't know of!
Let's dive straight into it our packages.
Basic Package
2 hours of photoshoot
30 edited photos
All original photos returned
This is suitable for couples who only wish to shoot at 1 to 2 popular nearby locations in Paris. Typically, our clients do not go for such short photoshoots because there are so many beautiful areas to explore in Paris and you are barely at the tip of the iceberg!
Price: EUR 549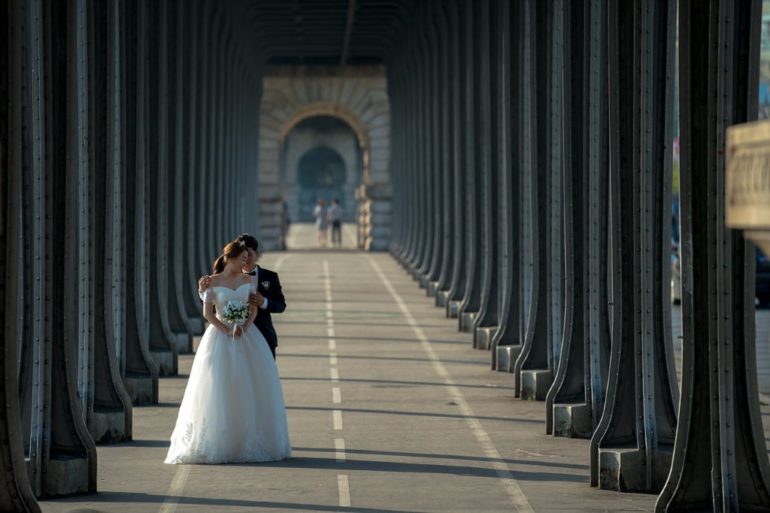 Classic Pre-wedding Package
3 hours of photoshoot
60 edited photos
All original photos returned
1 Pronovias white wedding gown rental
Transport
Makeup and hairstyling
Makeup artist will follow for touch-up and change of hairstyle
This package usually covers at least 3 popular locations and you don't have to worry about moving from place to place because transport is covered!
Price: EUR 1499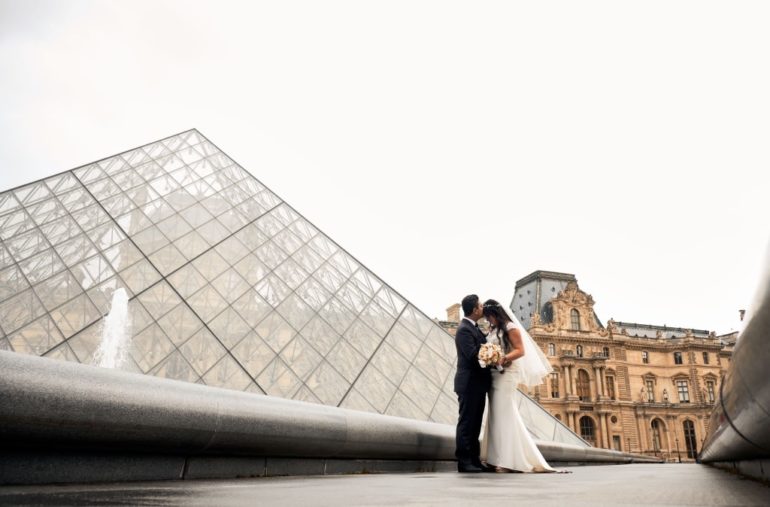 Premium Package
6 hours of photoshoot
120 edited photos
Premium photo album (30 pages, shipping inclusive)
1 Pronovias white wedding gown rental
2 Evening gowns and 1 suit rental
Transport
Makeup and hairstyling
Makeup artist will follow for touch-up and change of hairstyle
This is for the couples who just want to have a good time! A pre-wedding shoot is a once in a lifetime experience and you can make the best out of it with this all-inclusive package. You can change your makeup look anytime you want and you won't have to worry about renting your own gowns or stuffing them into the luggage with you!
This package is worth every penny and saves you a lot of trouble! It also gives us more time to bring you to non-touristy locations that are off the beaten path!
Price: EUR 2599
Photographers' Photos & Reviews
We know that not every photographers' style will suit you so our team is made up of photographers with a myriad of different styles. You can definitely find one that will suit you!
Arnel
"He was also very professional and we can tell that he really knows his craft. And best of all, his photos came out amazing!!!"
Arnel is a profession photographer based in Paris and his photos are all postcard worthy. His pictures are the epitome of romance.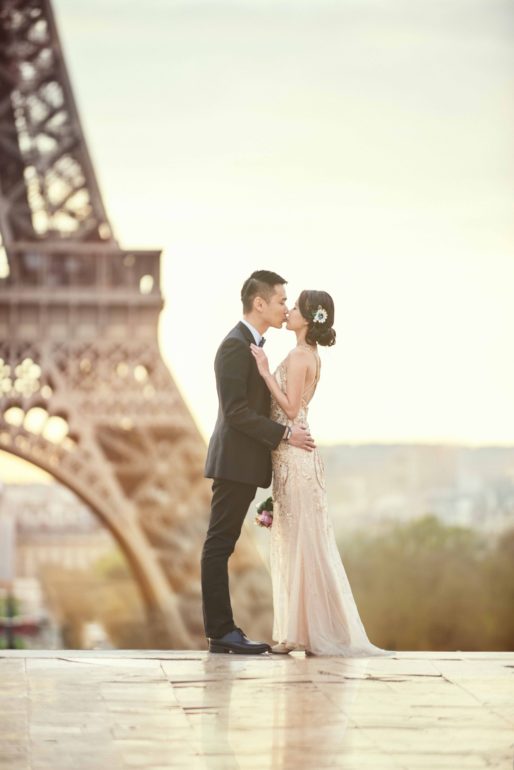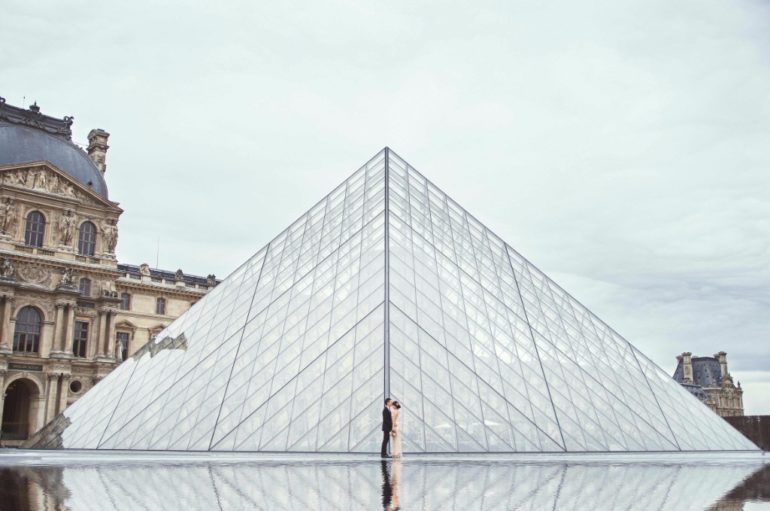 Linh
"She even stayed on considerably longer with us, just to get the perfect shot. I could not recommend Linh more."
Linh is a wedding photographer in Paris and her passion is capturing couples who are deeply in love. You can be sure your every candid intimate moment will be caught on frame.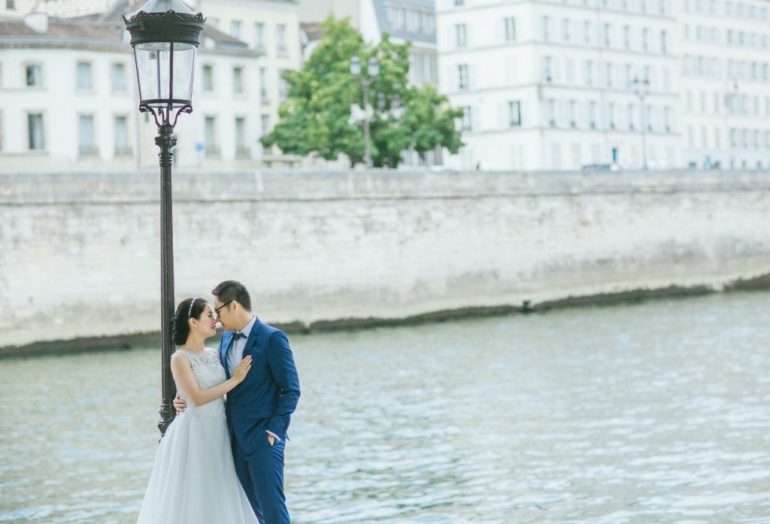 Son
"Son is a professional, young talented and experienced photographer. he is friendly, easy going and efficient."
Son is a South Korean who is based in Paris, perfect for Korean couples who wish to speak in a native tongue! He also specialises in aerial photography if you are looking for something more exotic.
Popular Photoshoot Locations
Eiffel Tower
When you mention Paris, Eiffel Tower is at the top of everyone's mind. You can't prove that you have been here without a picture with the tower. We know several spots around Paris where you can have the most complete and perfect view of the Eiffel Tower!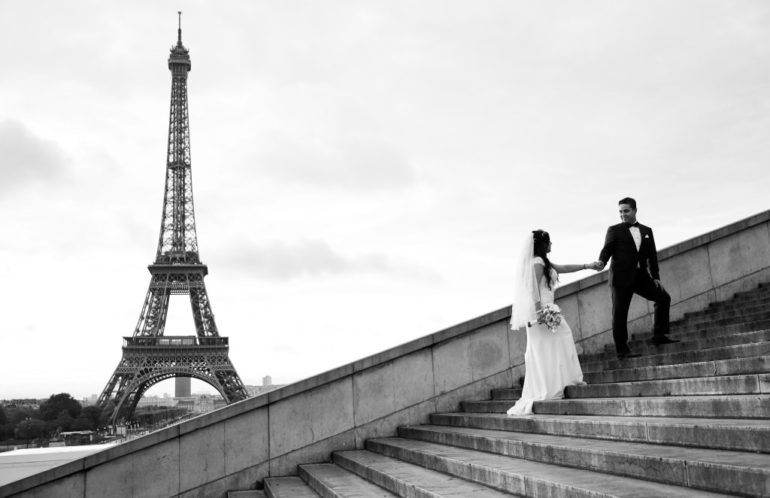 The Lourve
Another iconic museum that you have to visit when you're in Paris. The glass pyramid of The Lourve is a gorgeous photo spot whether in the day or at night. It is the most classy place that you can find in Paris.
Seine River
The most famous river in the heart of Paris. This is a popular photo spot when you want something different from the usual architecture. The bridge is a popular photo spot and it is the best place for a photoshoot with the sunset as your backdrop.
Cafes
This is what distinguishes us from other photographers and also the difference between a premium and basic package. We will have time to bring you to places that you've never even heard of. The quaint cafes that line the streets are what make Paris such a romantic city and you need to have your photoshoot at one of them.
Book Your Paris Pre-wedding Photoshoot With Us!
If you want to look at more of our photos and reviews, do head to our Paris site for more information!
We also do destination photoshoots at many other countries, you can check it out at our website!
You can also check out our Ultimate Guide To A Pre-Wedding Photoshoot In Paris for recommendations on accommodations and the best time to go!