Kai Ching or Kai Photography is a Singaporean photographer based in Toyama, Japan. We love her style of photography – unpretentious and natural. We did a short interview with her to share with everyone a little bit about the photographer behind the beautiful pictures.
How did you start with photography?
I picked up my first camera – a film camera, when I was doing a photojournalism module in university. At that time, I was really into hiking and mountains. I wanted to capture all the natural beauty that I saw while hiking and I started reading up and researching more about photography. From there, I just got deeper and deeper into it.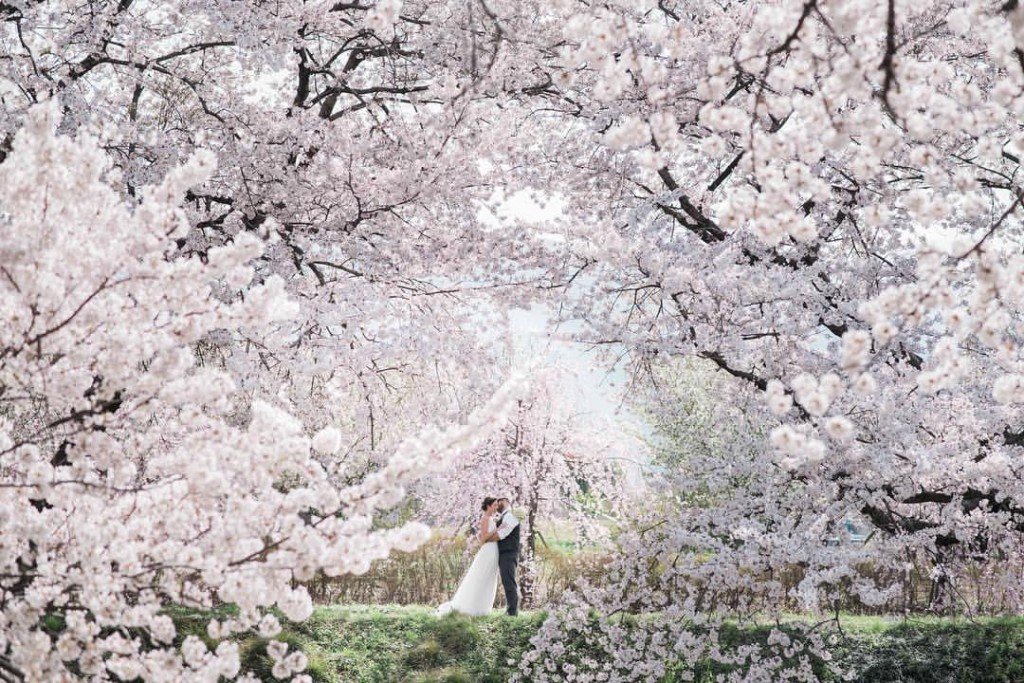 How would you describe your style?
I love capturing the natural beauty in things. I love natural light and scenery. When it comes to portraiture photography, I like keeping things relaxed so that I get natural expressions from my subjects.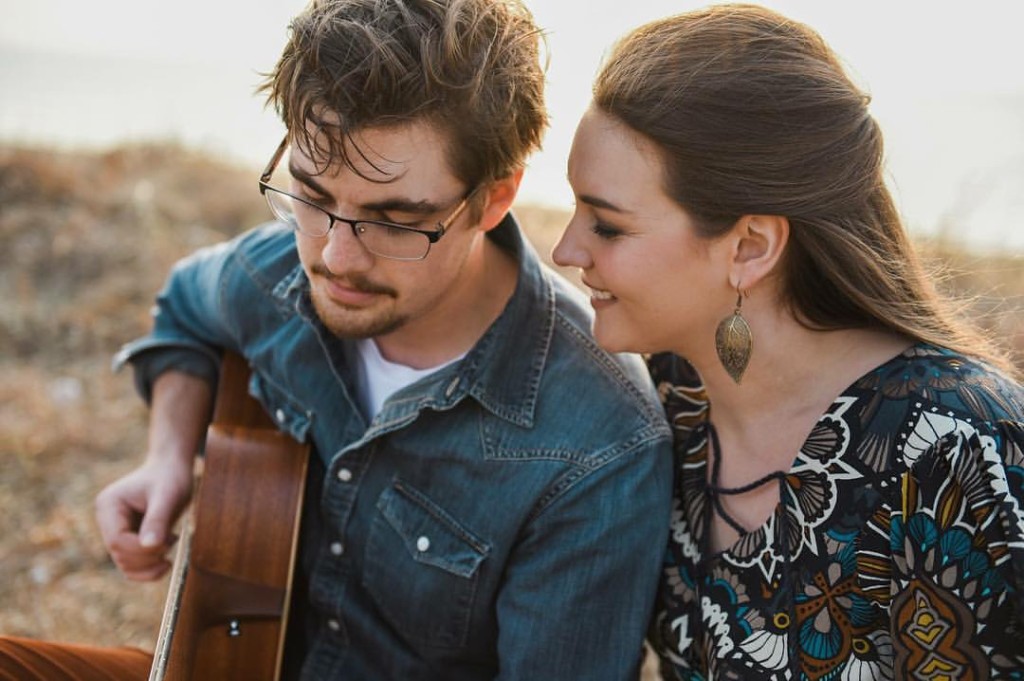 An engagement session in Ishikawa for music lovers, Ellen and James.
A casual photo session with Japanese couple Minami and Kohei in Toyama
What are your favorite spots in Toyama?
Toyama prefecture, is located in West Japan. It is a big prefecture with many cities. My favorite city would be Nanto. I love revisiting Gokayama and Shogawa in Nanto city.
They're beautiful in every season.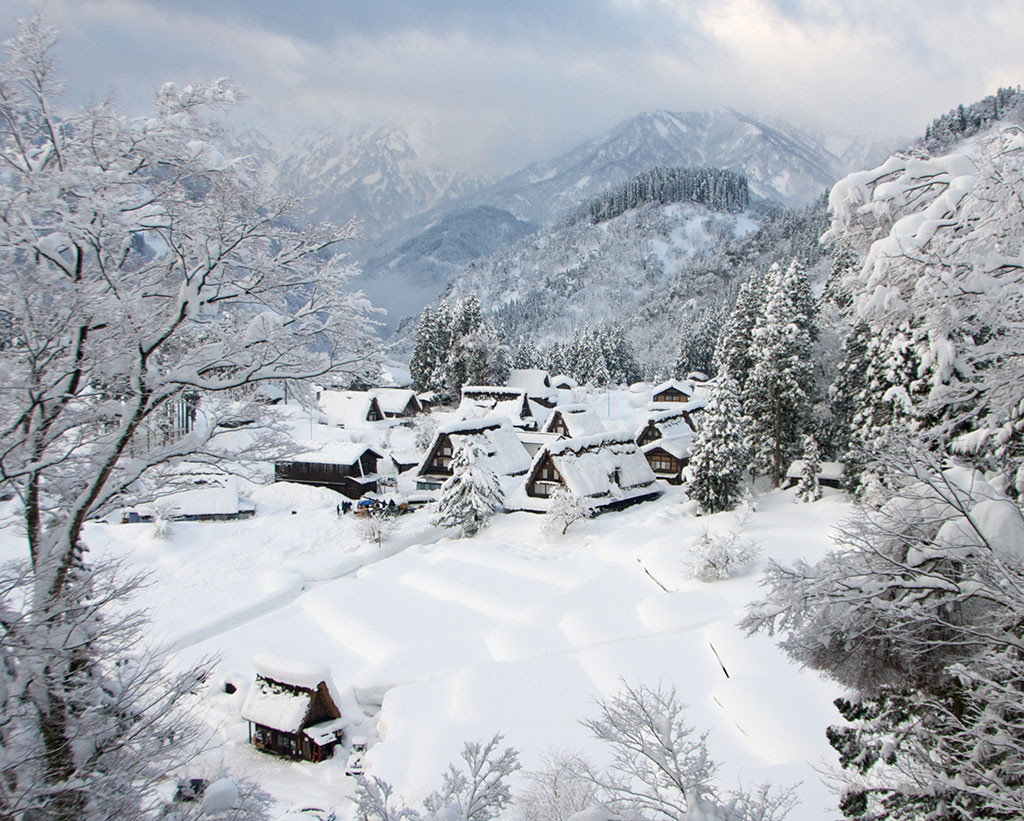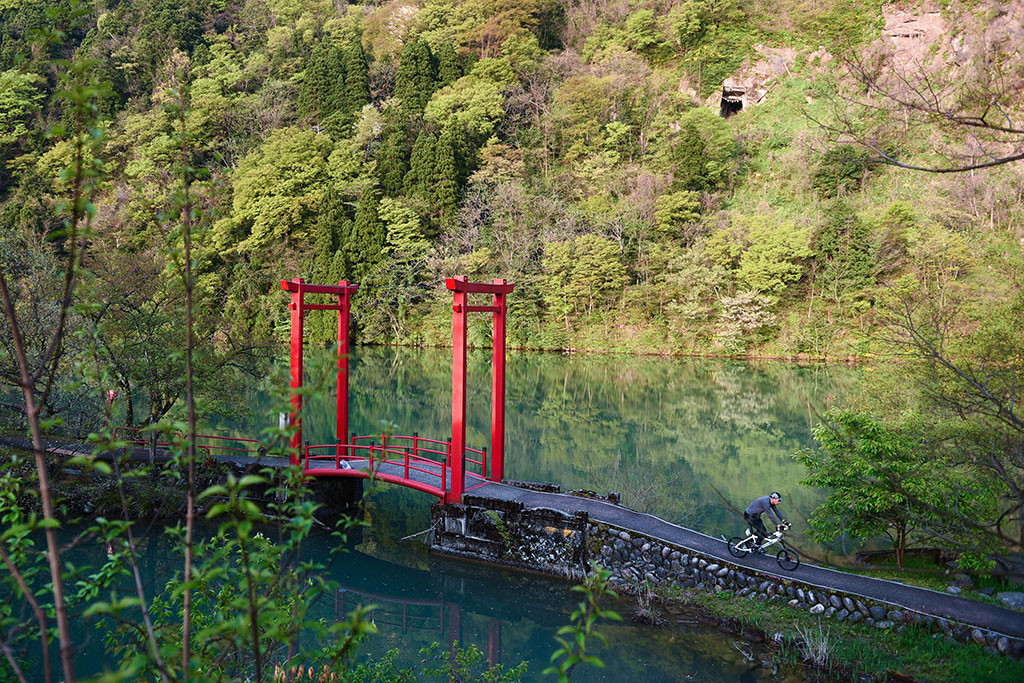 Are there any other photographers that inspires your work?
I'm currently looking at works by street photographers such as Fan Ho and Linda Wisdom. I love learning from other photographers on how they see light and tell stories. I also follow the works of modern wedding photographers like Nadia Meli, Nirav Patel and Nodica Photography.
If you're not a photographer, what would you be?
Ever since coming to Japan, I've grew to appreciate flowers so much more. If I weren't a photographer, I would love to be a florist!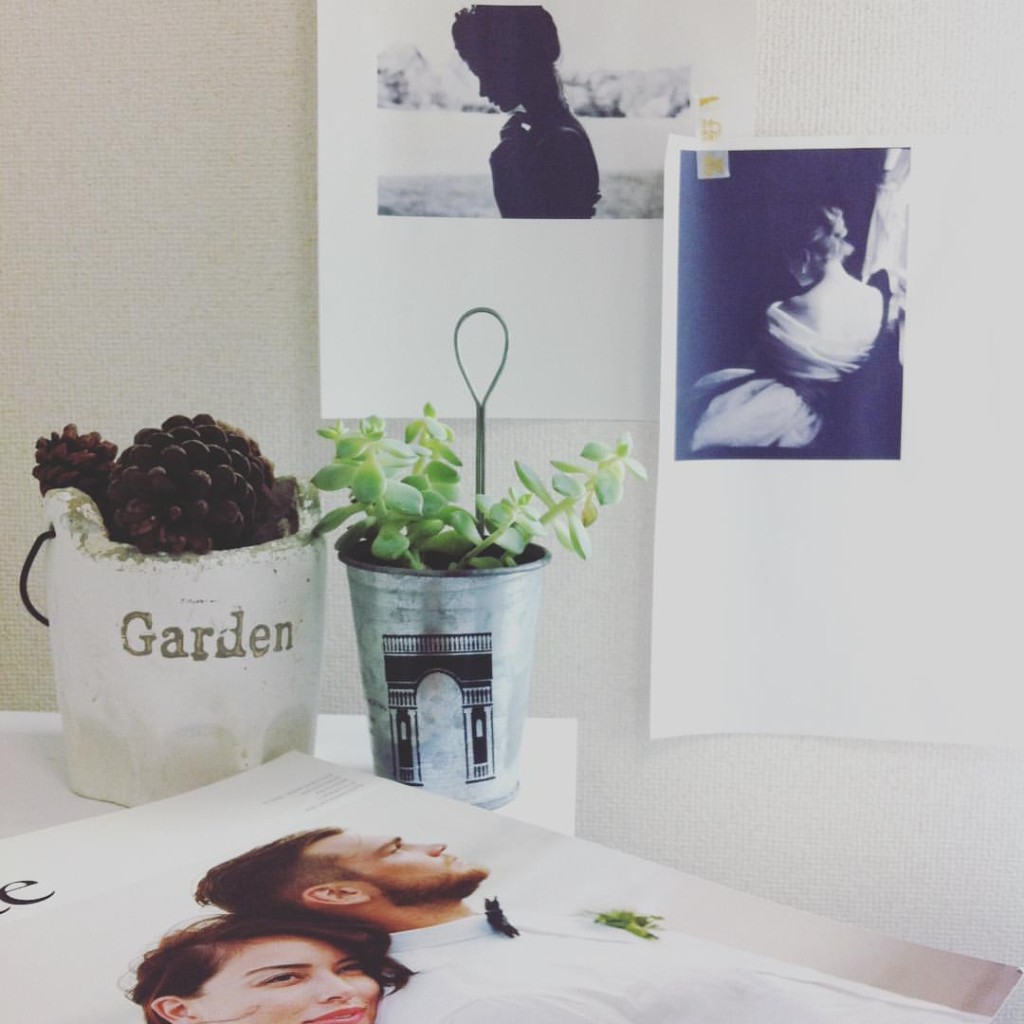 Is there anything or any one what you would love to photograph?
There are many small islands around the mainland Japan such as Oshima Island and Sado Island. I'd love to do location shoots in these quiet places some day.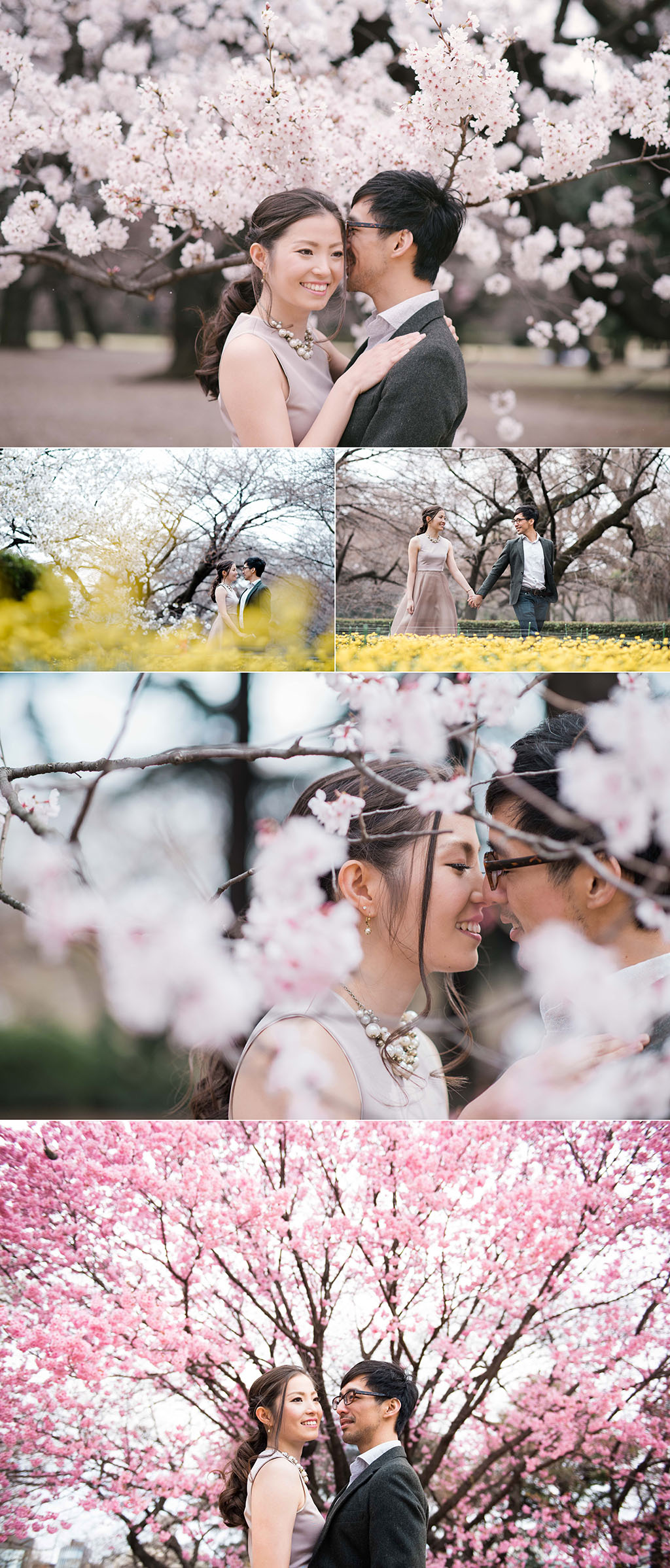 Beautiful engagement photo session in Tokyo for Jack and Misa.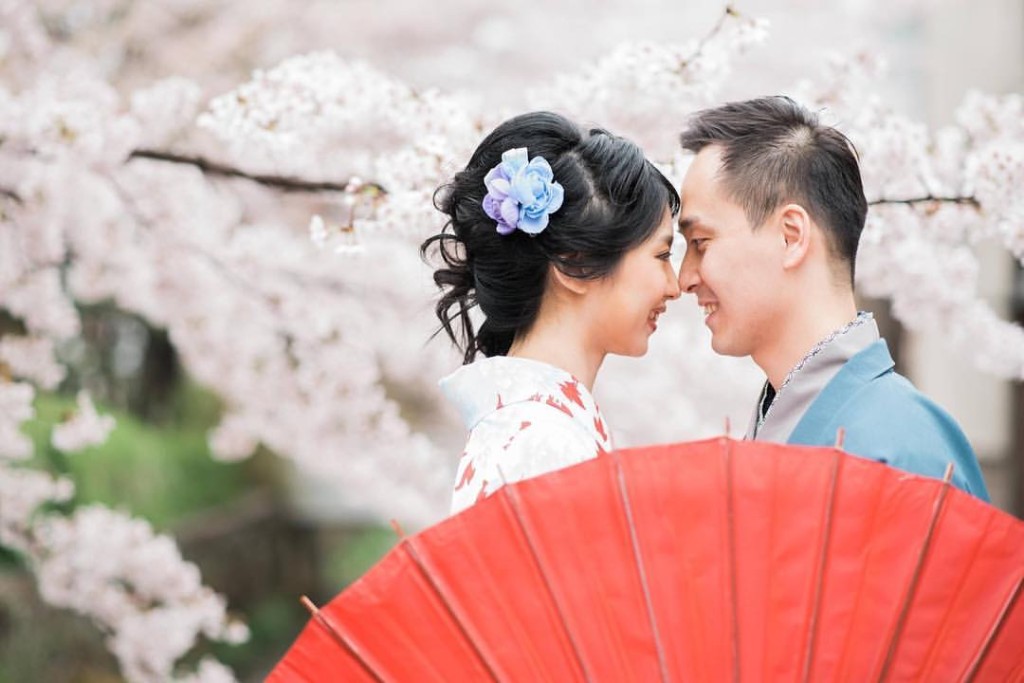 Hong Kong couple, Vicky and Andy the full bloom of cherry blossoms in Kyoto for their pre-wedding photo session
Kai Ching regularly travels around Japan for photo sessions for portraits, engagement and pre-wedding . Visit Kai Photography to view her other photo sessions and price list.