Package Highlights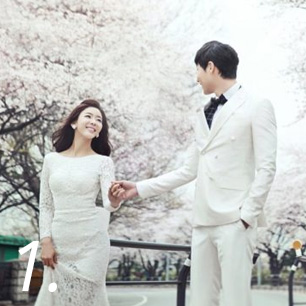 All Originals
Provided
All photos will be available for download in high resolution.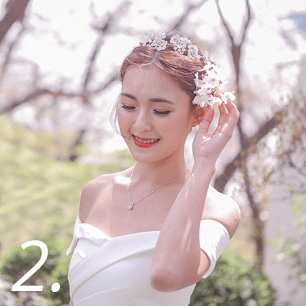 Make-up &
Hairstyling
Bridal make-up & hair by professional artist.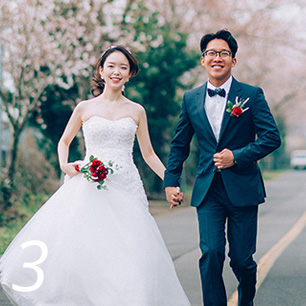 Top-Notched
Gowns
Wedding gowns provided by local studio in Korea.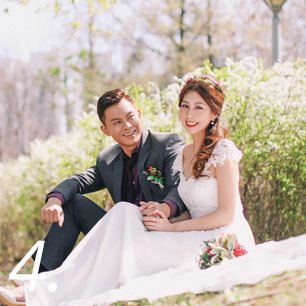 Personalised
Itinerary
Plan & customise your photoshoot itinerary with our consultants.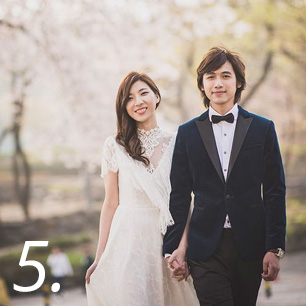 Private
Transport
Get comfortable in your dedicated personal transport service.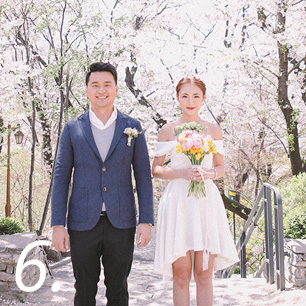 Personal
Helper
Assisting you in adjusting your gowns, makeup and hair.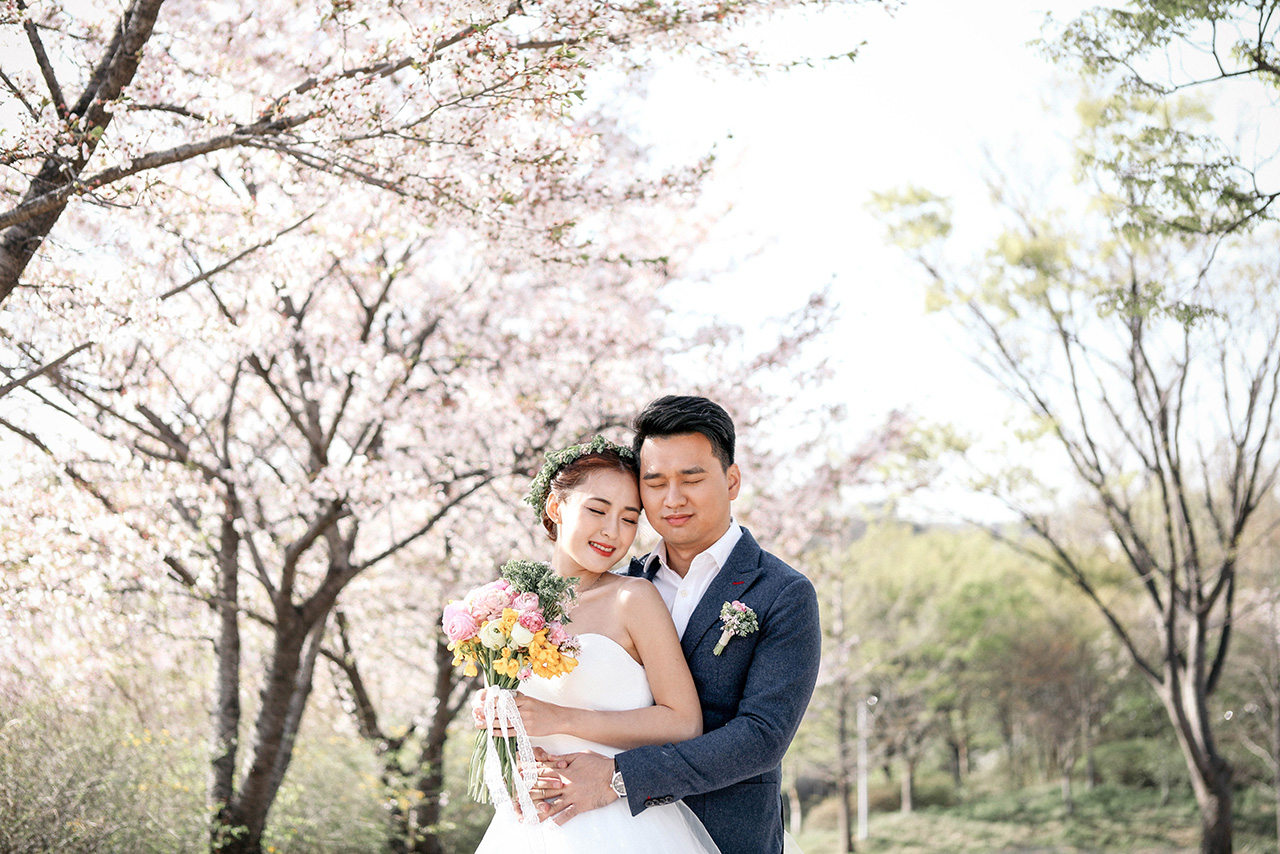 Korea's
Cherry Blossoms?
Korea is famous for its many beautiful parks with lush greenery. It is especially popular during Spring when the refreshing green foliage turns into a beautiful blend of pink and white cherry blossoms. The bed of pink petals coupled with sweet cherry blossom tunnels is the most romantic place to be.
Korea's cherry blossom season is simply magical, with myriads of flowers bursting into bloom across the country. Check out Kim and Bruno's prewedding photos by our OneThreeOneFour photographer.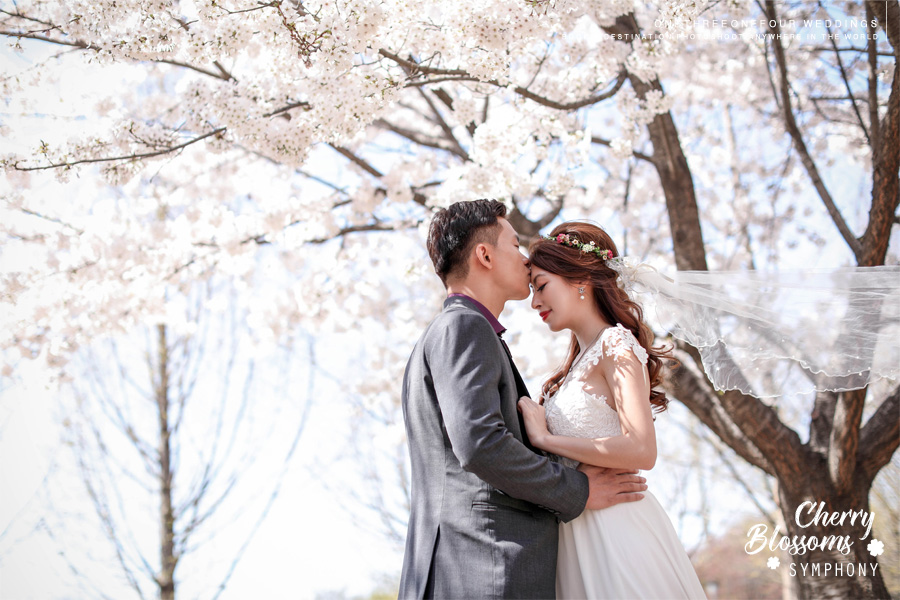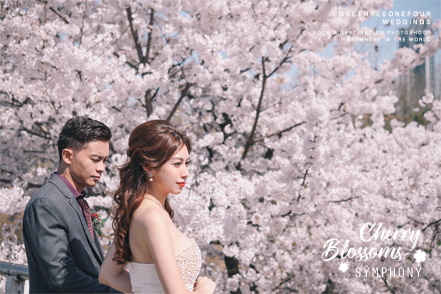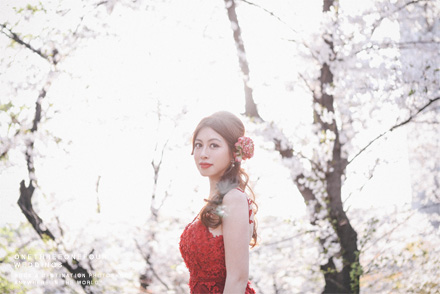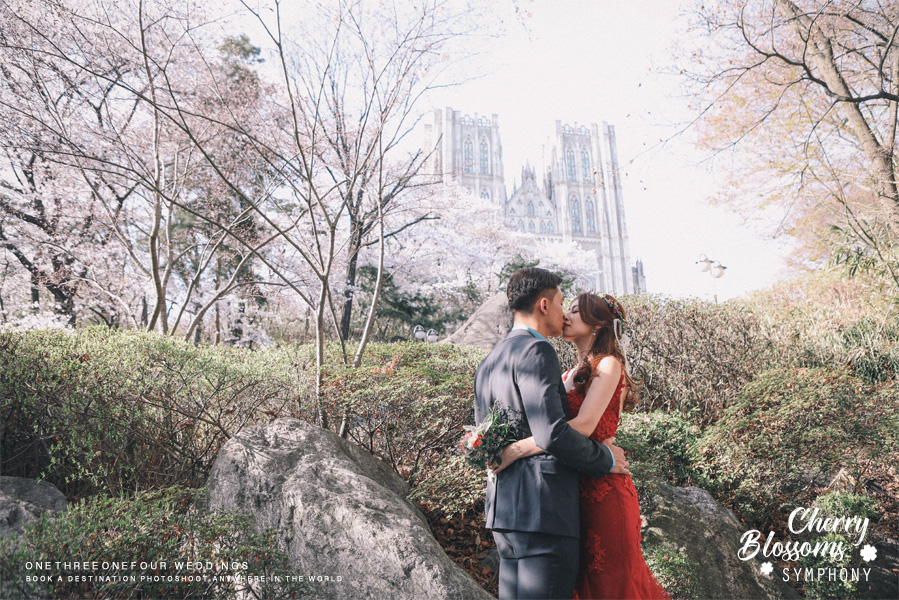 After the cold and colorless winter, spring is a welcome sight. The various bright and colorful flowers throughout the country create a stunning view at every turn. The sweet scent of blossoms permeates the air in the habok villages, making spring the best time to visit Korea.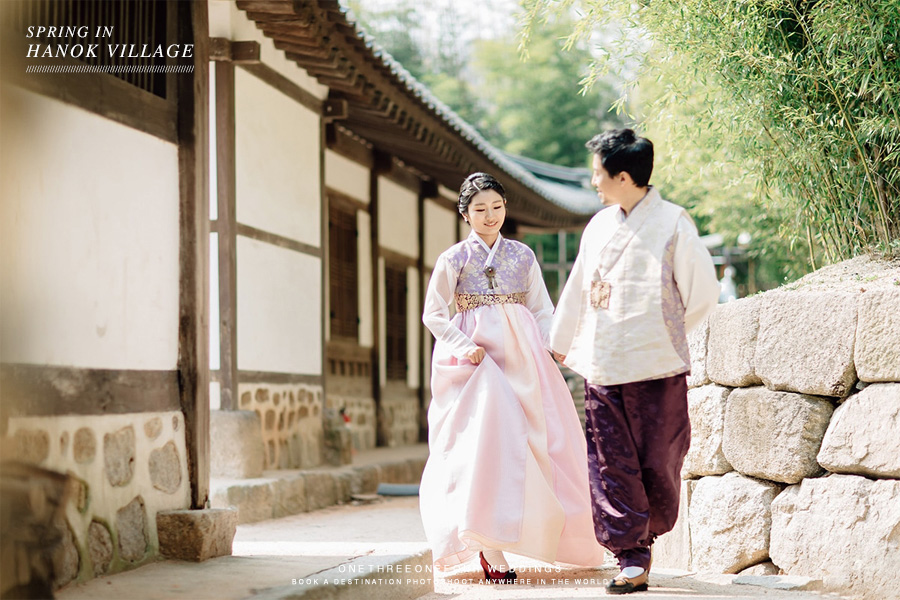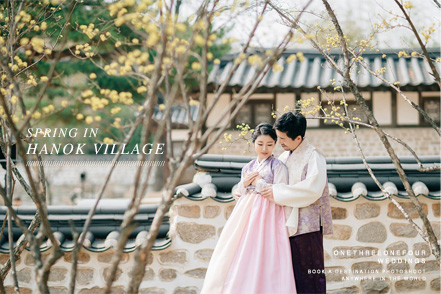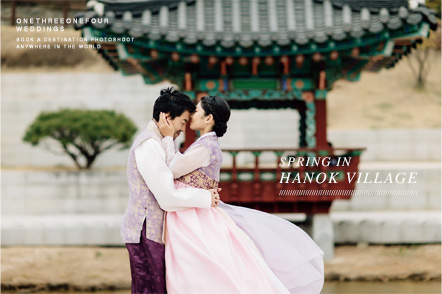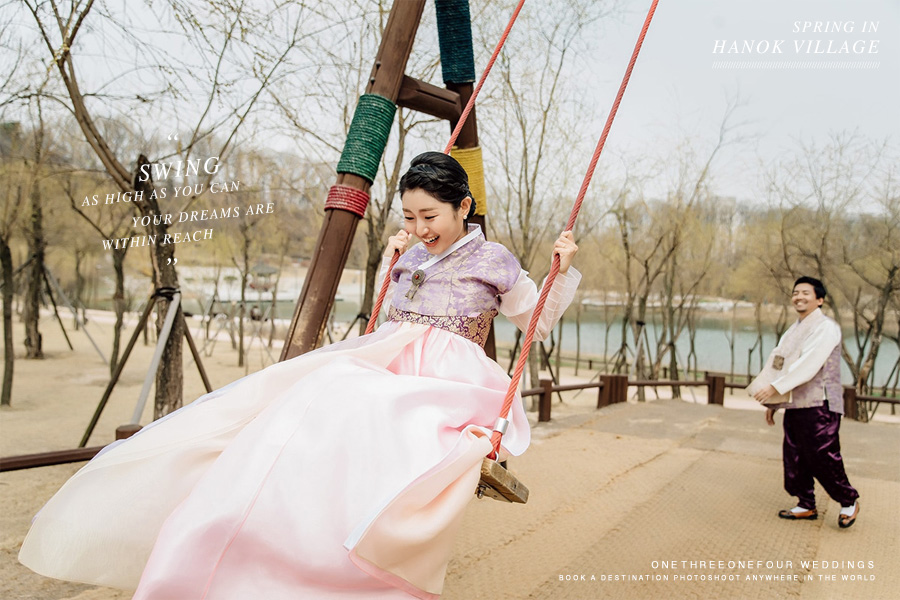 Recognized as one of Seoul's city-parks, a magnificent sight of giant cherry blossom trees can be found at Seoul Forest. Couples are welcome to enjoy a light walk together or a picnic under the gently fluttering cherry blossoms.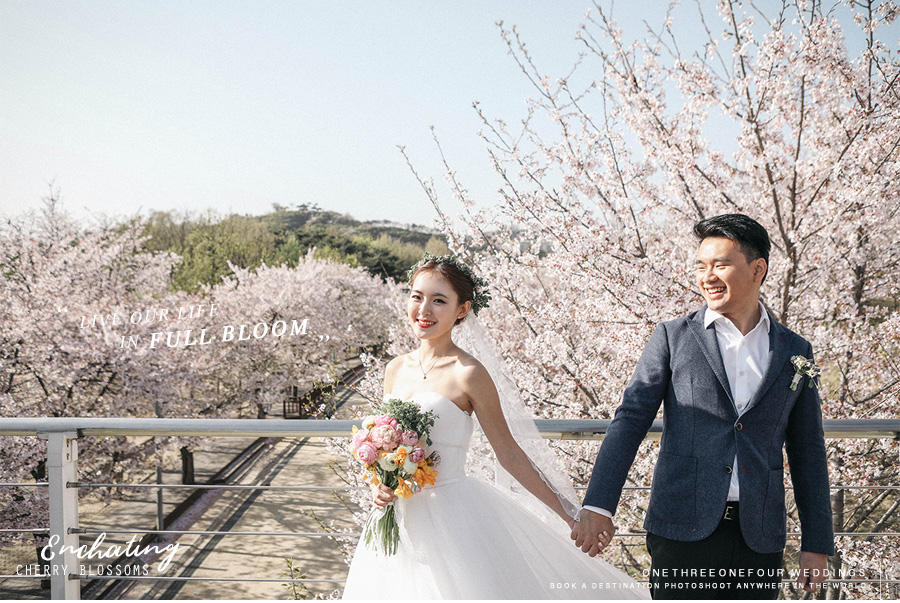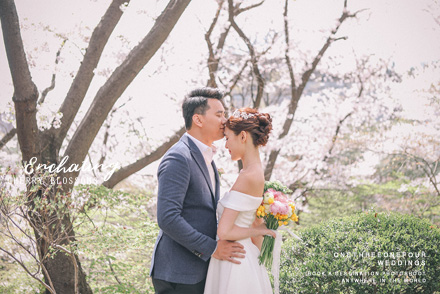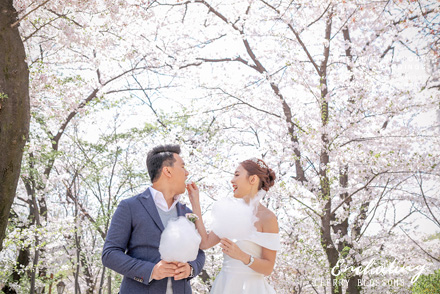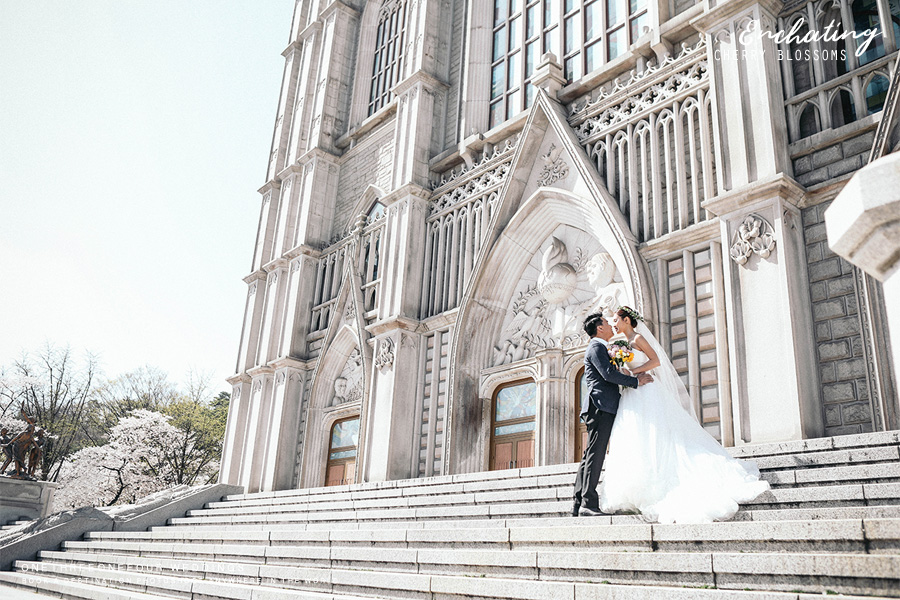 Don't miss out the cafe-hopping fun in Seoul! There are so many cafe streets in Seoul that you should totally check out!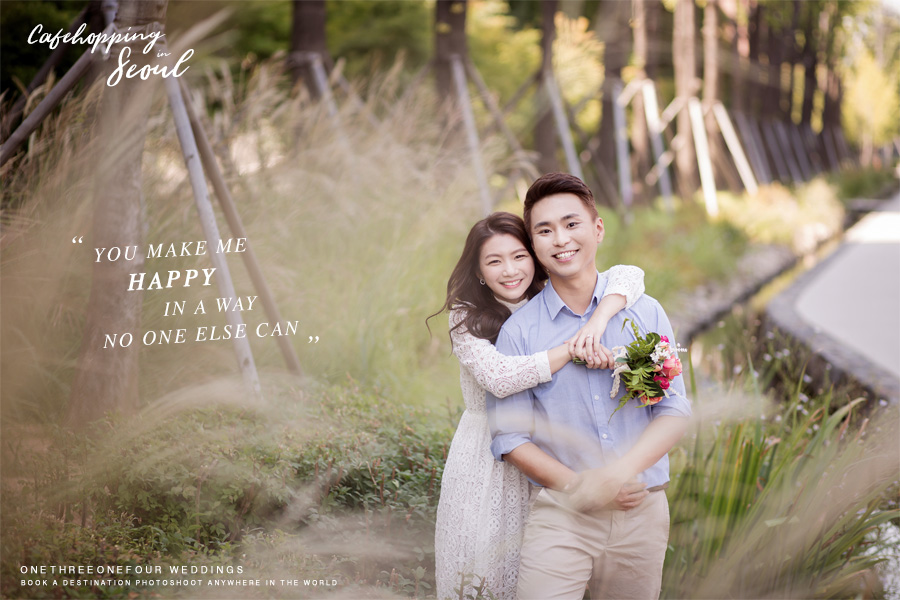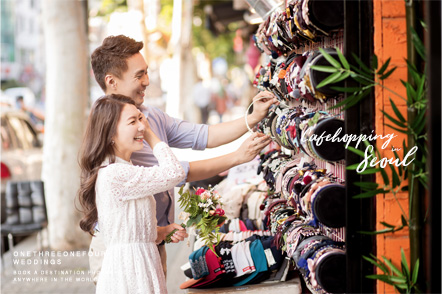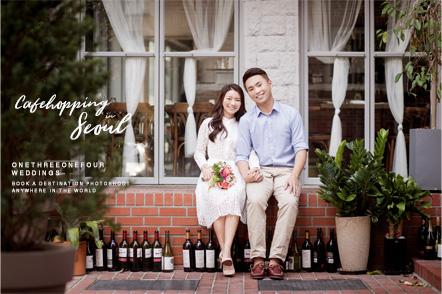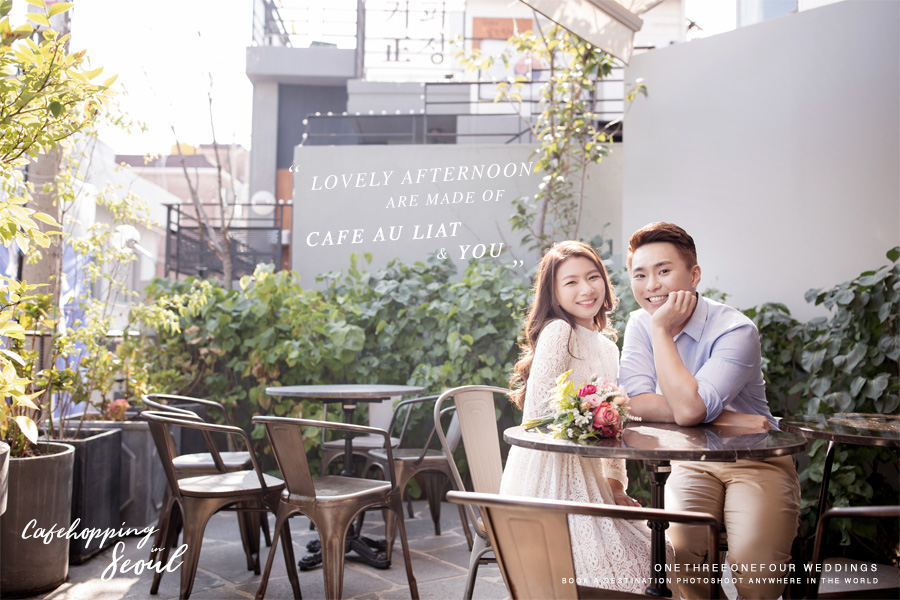 Full Day Outdoor Cherry Blossoms Pre-Wedding Package
USD 2500
60 edited photos
500+ original photos provided
3 locations
2 wedding gowns + 2 suits (from Korean boutique)
Clients can bring casual outfits for change
Personal helper
Makeup & hairstyling
Private car during shoot
Translator
30-page premium album
Free Shipping
Photo ready within 8 weeks